Clean your house like a professional by using the supplies the pros use! All Natural DIY cleaning solutions and Simple products to keep your home clean.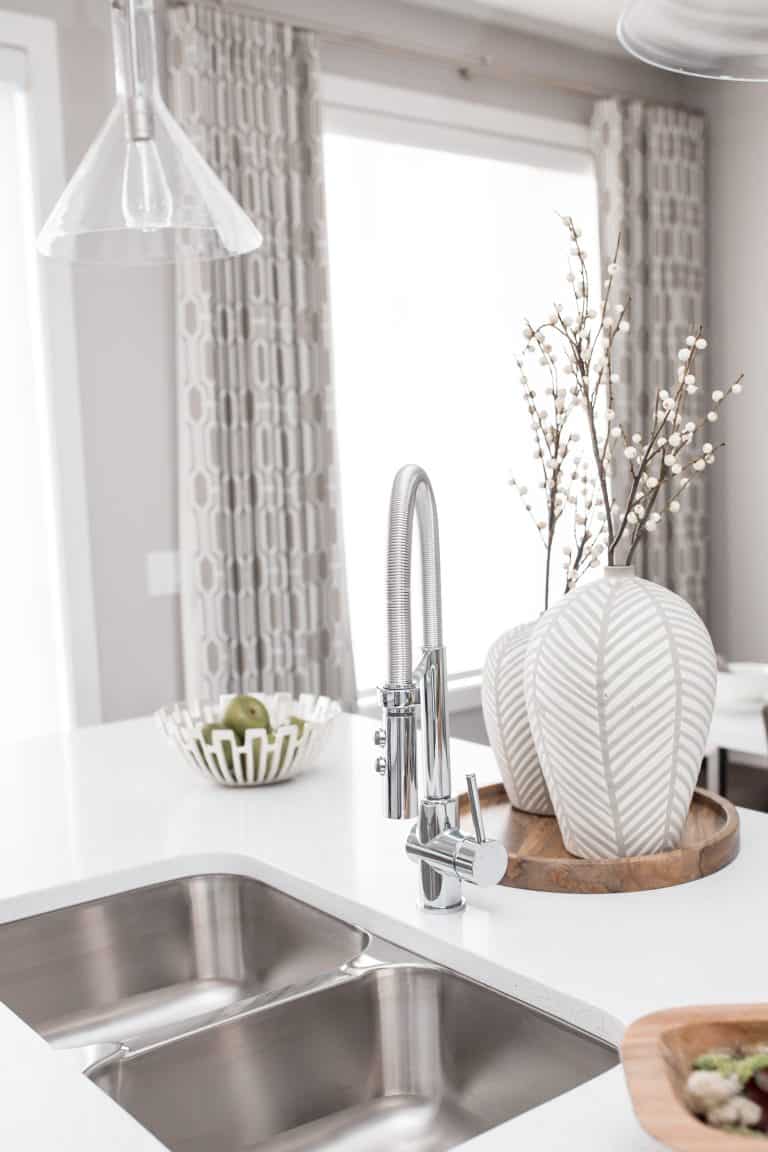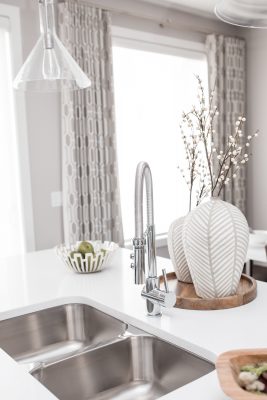 Note: The links in this post may be affiliate links.
I used to think keeping my house clean was such a complicated process. I even hired a cleaning person to come in, during a particularly busy season in life. The experience was life changing – and not just because I had a spotless house with zero effort on my part!
I was able to watch this person effortlessly prance through my home with just a handful of products and "voila" – clean house! It was as though the Mary Poppins of housekeepers had just paid me a visit.
I realized I'd been doing it wrong the whole time.
Why You Really Only Need a Few Cleaning Supplies
Looking at my arsenal of cleaning supplies, I realized that I'd made keeping my house clean WAY too complicated. Taking a cue from this house cleaning expert, I downsized my cleaning supplies to a handful of items.
Regular cleaning task and messy clean-up are so much easier when:
You don't have to search through your stash for the "right" product.
You don't have to mix products in a bucket…and clean up your cleaning tools when you're done.
You can grab one tool, address the task, and be done with it!
Cleaning Solutions
For every-day cleaning, you do not need a cupboard full of cleaning supplies. I keep a spray bottle of Multi-Purpose DIY Cleaning Solution in my kitchen and each of the bathrooms. In addition, I keep a bottle of dish soap and this shaker container of baking soda from Arm & Hammer at my kitchen sink. That's it
The only other cleaning solutions I purchase are for cleaning my toilet and my bathtub. And that's only because I haven't found a natural solution that really works so, if you have one, please share in the comments.
DIY Multi-Purpose Cleaner
Supplies:
Spray bottle
1 ½ cups water
2 tbsp vodka (Rubbing alcohol is an appropriate substitute. I've found that using vodka in the solution makes my surfaces seem a bit shiner and, honestly, it just makes it a little bit more fun to know I've got Tito's in my cleaner.)
¼ tsp dish soap (Lemon Parsley from Stonehouse Kitchen is my FAVORITE!)
Directions:
Place all ingredients in a spray bottle and give it a few gentle swirls to mix.
DIY Scrubbing Cleaner
This is perfect for sinks, stove tops, stubborn spots on the counter.
Supplies:
Directions:
Sprinkle area with baking soda. Add a squirt of dish soap and scrub with a sponge until the area is clean.
Bathroom (Regular Cleaning)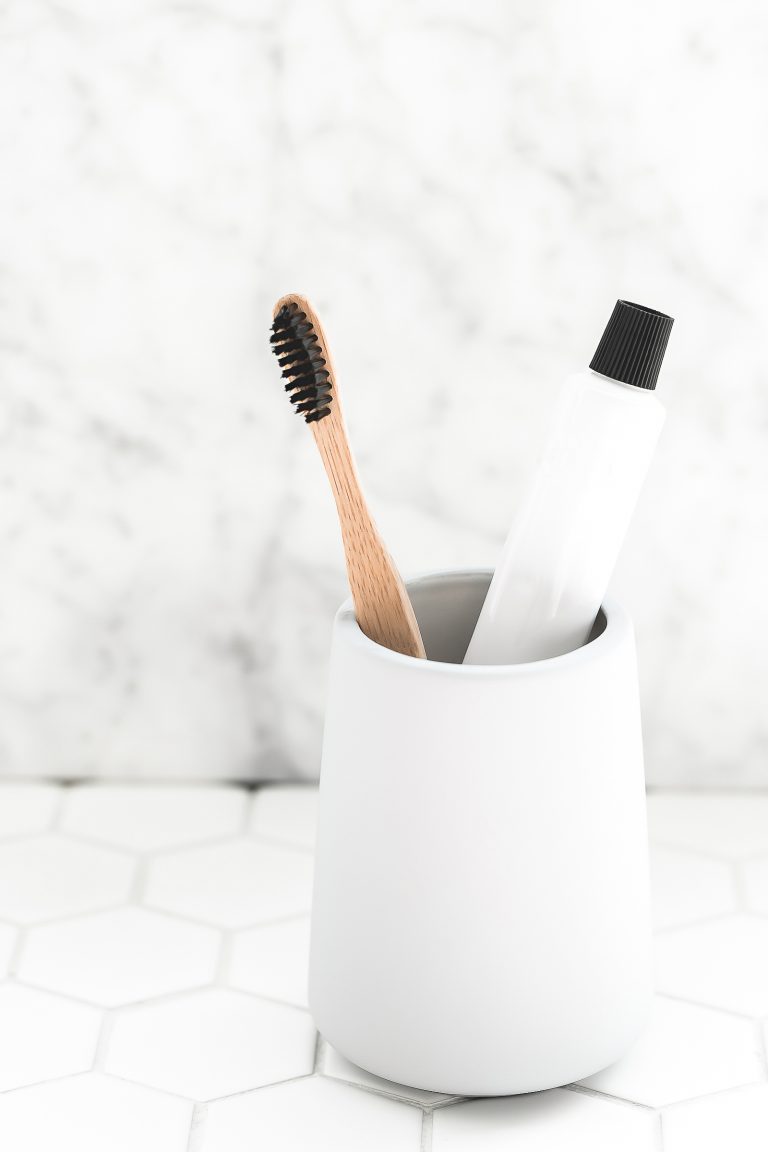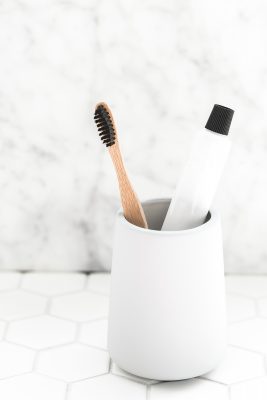 Multi-Purpose DIY Cleaning Solution
Clorox ToiletWand

You can also a traditional toilet brush and cleaner, but honestly, being able to clean your toilet and then dispose of the item that has just scrubbed my toilet is too awesome for me to pass up. You can get a 20 count refill pack from Target for around $9.00, so if you clean your toilet about once a week, it isn't super non-economical. I keep a wand and canister in each of our bathrooms.
You can use the Multi-Purpose DIY Cleaning Solution to clean just about every surface in your bathroom. Just spray, let it sit for a few moments, and wipe down with a microfiber cloth. For a streak and lint free finish on your mirror and glass, you will want to use a separate cloth with a tighter weave.
Use the a wet/dry microfiber mop to dust and wash the floors.
Bathroom (Tub & Shower)
Tub and Tile/Soap Scum Remover (Method Bathroom Cleaner is gentle yet effective).
Sponge and old toothbrush (if you have grout)
For normal use, you can wash your tub/shower about once a week. Follow the directions on your bath & shower cleaner, leaving the product on for the recommended amount of time. Use your sponge and old toothbrush to scrub as necessary.
Kitchen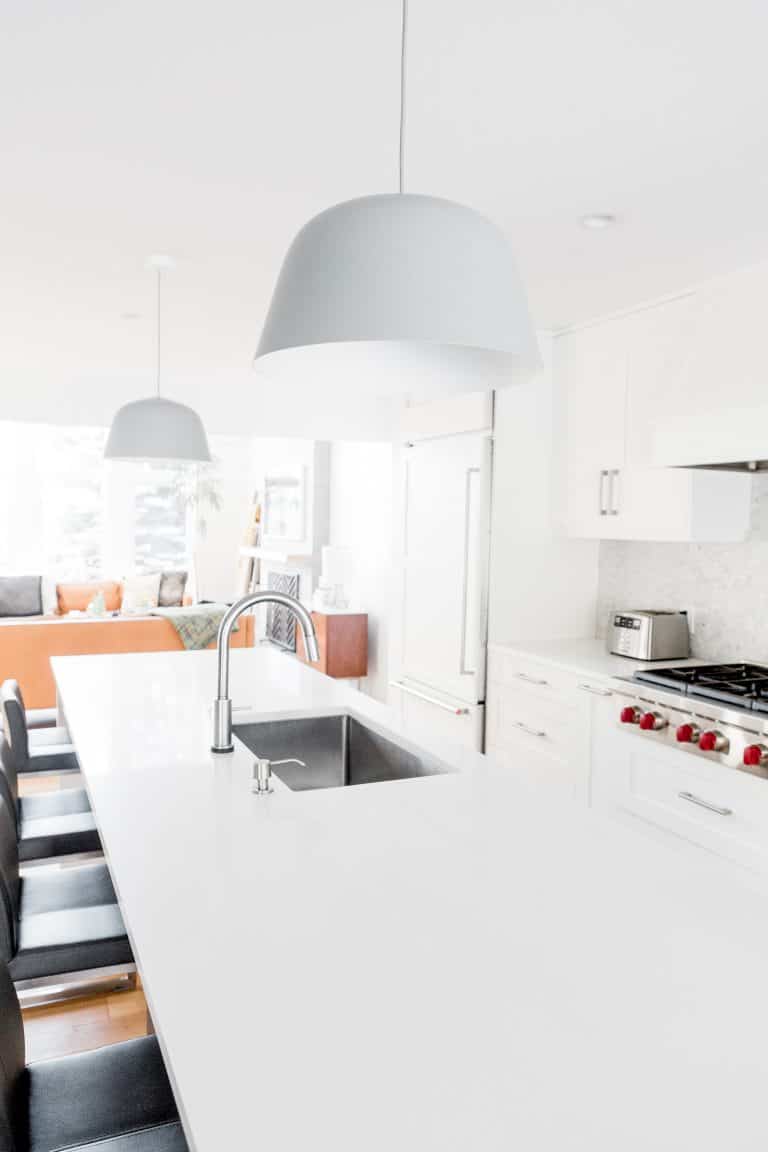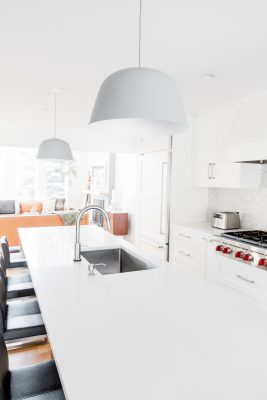 Multi-Purpose DIY Cleaning Solution
DIY Scrubbing Cleaner (baking soda and dishwashing soap)
Sponges (Scotch-Brite Stay Clean Scrubbers are the absolute best for safely removing any dried-on gunk from counters or pans)
Use the Multi-Purpose DIY Cleaning Solution to clean most surfaces and messes. The DIY Scrubbing Cleaner is perfect for shining your sink or addressing dried food messes on your stovetop or counters.
Use the a wet/dry microfiber mop to dust and wash the floors.
The Rest of the House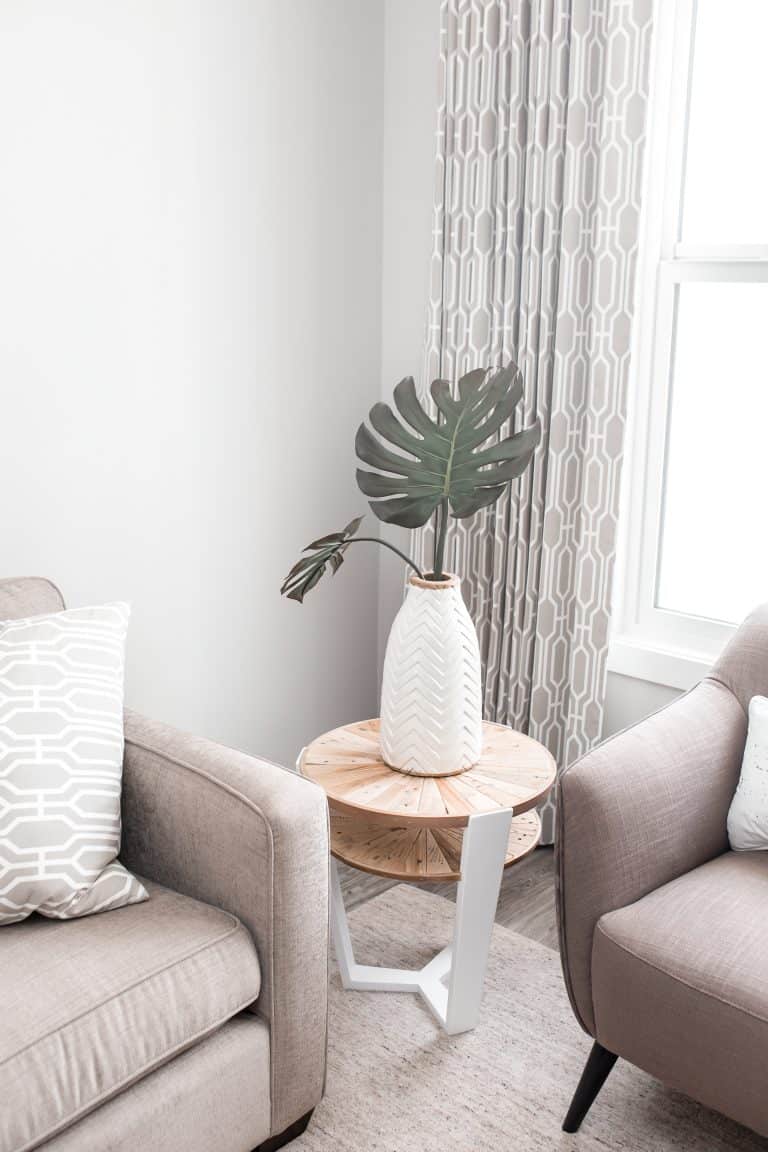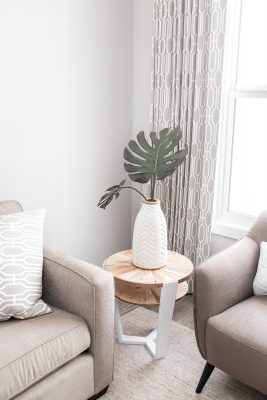 Multi-Purpose DIY Cleaning Solution
Microfiber Mop (for hardwood or tile floors)
Vacuum Cleaner with Attachments
Run the extendable microfiber duster over any ceiling fans. You can also use the duster to reach any dust or cobwebs in high areas (just run it along the perimeter of the room).
You can use the dust mitt to dust all of the surfaces in your house (NO dusting polish/cleaner required!)
Use the multi-purpose cleaner and microfiber cloths to clean any non-wood items that need a little extra attention.
The lint-free window cleaning cloths can be used on your tv and any other glass surfaces.
I only use my vacuum cleaner for spills, hard to reach places, and steps. I've used the same Dyson upright and Dyson handheld for the last 10-ish years, so I'm not really familiar with what is on the market right now. Buy the brand you are comfortable with and the model that is within your budget.
To keep us with everyday vacuuming, I rely on my Roomba. (Read all about why I love my Roomba here!)
A Clean House, the Easy Way
Now, when I clean, I love the process of watching progress occur. Of taking my dust mitt and watching a clean end-table gleam back at me. Or clearing my kitchen table, setting a vase of flowers in the center, and standing back to admire how nice it looks. When you are able to grab one item to clean up a mess, keeping your house clean is quick and easy.
For an easy way to keep this information handy, click HERE for your Master Cleaning Supply List.