Learn how to make a quiche! This easy to follow step-by-step tutorial shows you a simple method for creating this delicious and impressive brunch or breakfast egg dish.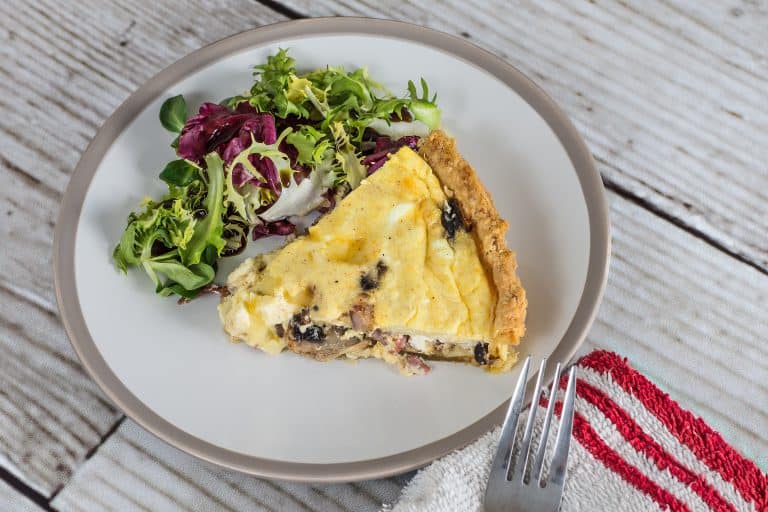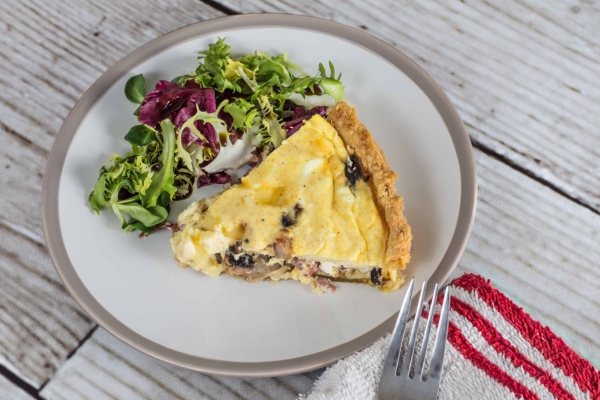 A Deceptively Easy Entre
Quiche is one of those interesting dishes…it's always elegant, well-received, and is usually met with "oohs" and "ahhs.
It makes the recipient feel special, and as though you put in a LOT of work to make such an impressive meal.
The truth is though, there are few things I regularly make in my kitchen that are simpler than a quiche. It's easier than making an omelet and less restrictive than following an egg bake recipe.
As long as you have 40-ish minutes to wait for it to bake (yes, the most difficult part of making a quiche is waiting for the timer to go off) it's a very simple meal to feed your family and guests.
What You'll Need to Make a Quiche
One 9-inch deep-dish pie crust
4 eggs
1 cup milk or half and half
1 cup shredded cheese (for this recipe I used a cheddar blend, but you can use whatever you choose)
Whatever fillings you choose: in this recipe, I used 4 slices of turkey bacon, ½ a red pepper, and ¼ a Vidalia onion
Salt and pepper to taste
What Fillings Can You Use in a Quiche?
Make sure that your fillings are cooked/softened before adding them to the egg mixture.
During the summer, I often use leftover grilled veggies, or sometimes will use leftovers from a previous meal.
In this instance, I diced the bacon, cooked it for about 4 minutes until crisp, then added the red pepper and onion and sautéed in a bit of olive oil until soft.
How to Make an Easy Quiche
Preheat oven to 350 degrees.
Add one cup of milk and four eggs to a bowl.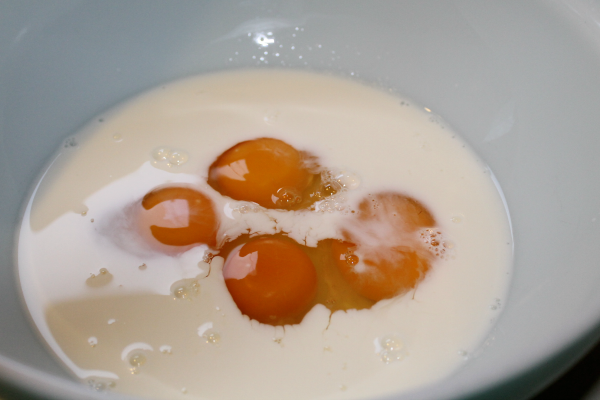 Gently mix until combined and add salt and pepper to taste.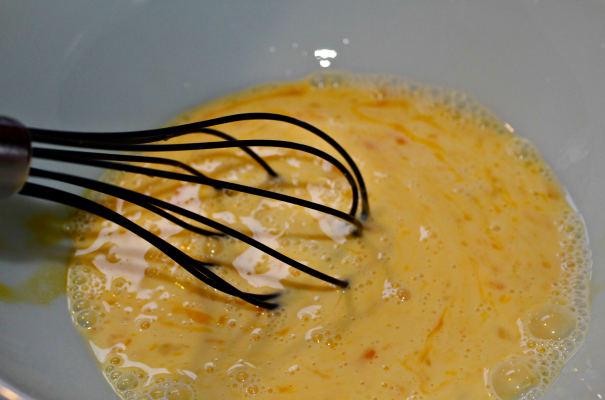 Next, add desired fillings to pie plate.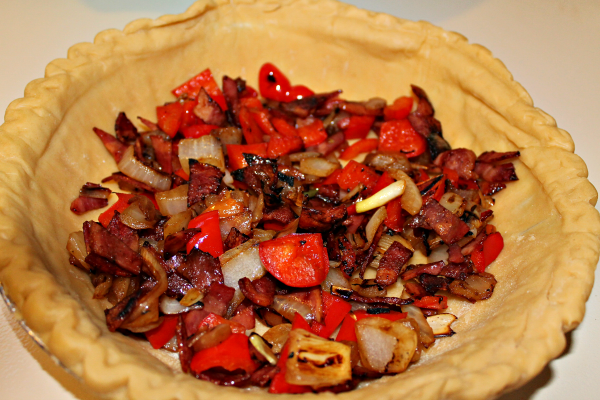 Top with one cup of your choice of shredded cheese and use your hands to combine.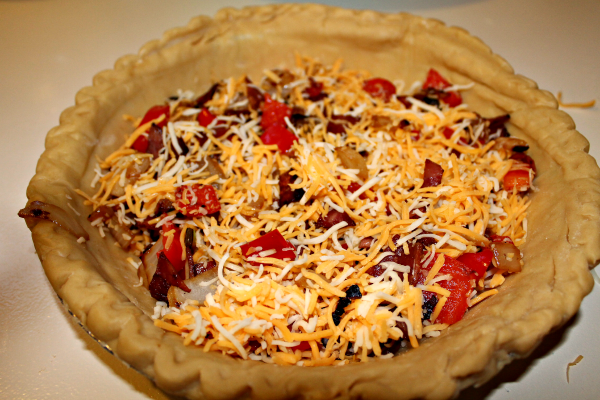 Gently pour the egg mixture over the filling, making sure that it is completely covered.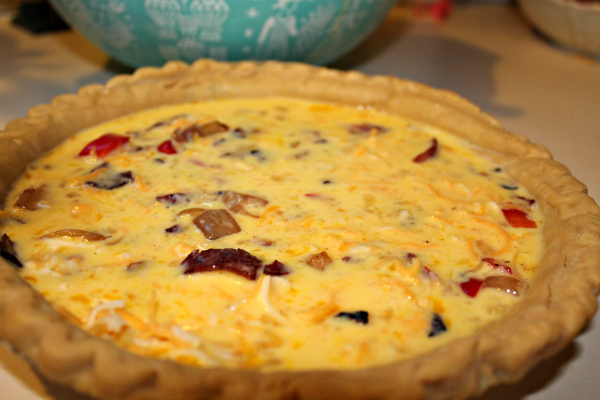 Place the quiche in the oven and cook for about 40-50 minutes. Cooking time will depend upon your oven, so start checking for doneness around 30-35 minutes, to ensure that the quiche is not overcooked.
Time to Eat!

Once done, let it sit for a few minutes to cool, then slice and enjoy!
If you are planning on serving at a later time, let it cool completely and then cover with foil and refrigerate until you are ready to serve.
Keep in mind that reheating a whole quiche takes almost as long as cooking it in the first place did. You can speed up the experience by heating individual slices in the microwave in a microwave safe dish.
More Quiche and Brunch Recipes You'll Love