These easy Pepperoni Sticks make the best snack, light lunch, or appetizer! Use Pillsbury pizza dough as an easy start to create this AMAZING Pepperoni Bread.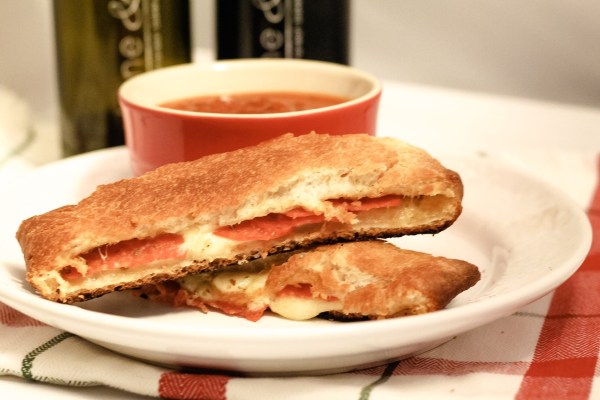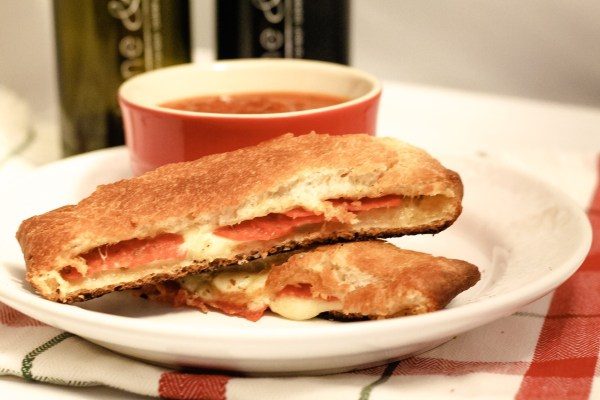 This week has been BUSY. We just wrapped up the second week of school, which has brought with it after school practices, games, and more homework than I ever remember having as a kid. Labor Day weekend included volleyball games, a soccer tournament, and almost 90-degree weather. Everyone was hot, tired, and in need of a break from the busy.
We had plans with friends on Saturday night, but my kids begged for a night in to just chill, so we canceled and hunkered down with some air conditioning and board games. While my son set up a game of Monopoly, I whipped up a batch of cheesy, yummy Pepperoni Pizza Sticks. (Side note: the game of Monopoly lasted much much longer than the Pepperoni Pizza Sticks did!)
And you know what, it was a really GOOD night. We ate, played games, and reconnected with each other. Sometimes you need to give yourself permission to disconnect from the outside word, relax, and just be with your family. And, make a batch of Pepperoni Pizza Sticks while you're at it. You won't regret either.
What You Will Need to Make Pepperoni Bread
1 package refrigerated pizza dough (the long tube found with the crescent rolls that you pop open and unroll)
1 ½ cups mozzarella cheese
½ cup grated parmesan cheese (the kind that comes in the green can)
3 oz sliced pepperoni
¼ teaspoon Italian Seasoning
1 egg, beaten
Marinara sauce for dipping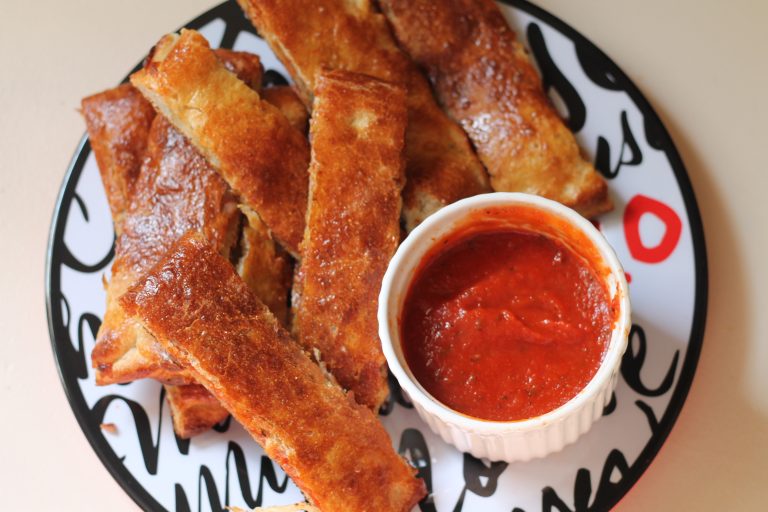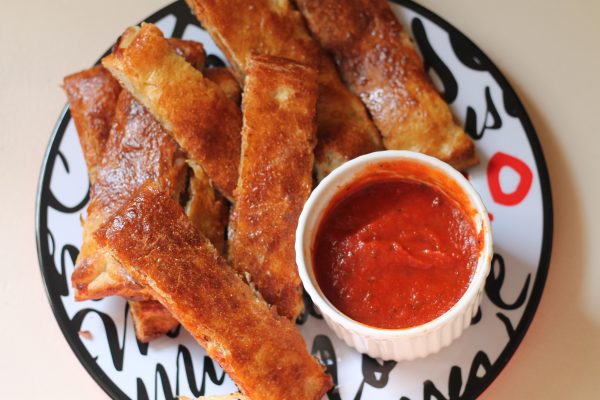 How to Make Pepperoni Bread
First, preheat the oven to 400° F.
Next, layout a sheet of parchment paper and unroll the pizza dough onto it.
With the long edge facing you, sprinkle ¾ cup mozzarella cheese on the bottom. Top with the pepperoni, Italian seasoning, and parmesan cheese. Top with the remaining ¾ cup mozzarella cheese.
Next, fold the top half of the dough over to create what, at this point, essentially looks like a giant calzone. Press the edges together to seal.
Keeping the dough on the parchment paper, transfer it to a large baking sheet. Brush the beaten egg over the entire topside of the dough.
Bake for about 15 minutes, until golden brown.
Allow to cool for a bit and then cut crosswise into slices. Serve with warm marinara sauce.
This post showed you how to make an easy snack of Pepperoni Sticks.
More Recipes from Snug & Cozy Life You Will Love!