60 Brilliant Self Care Day Ideas
This extensive list of self care day ideas has something for everyone. Pick your favorite and schedule some "me time" ASAP.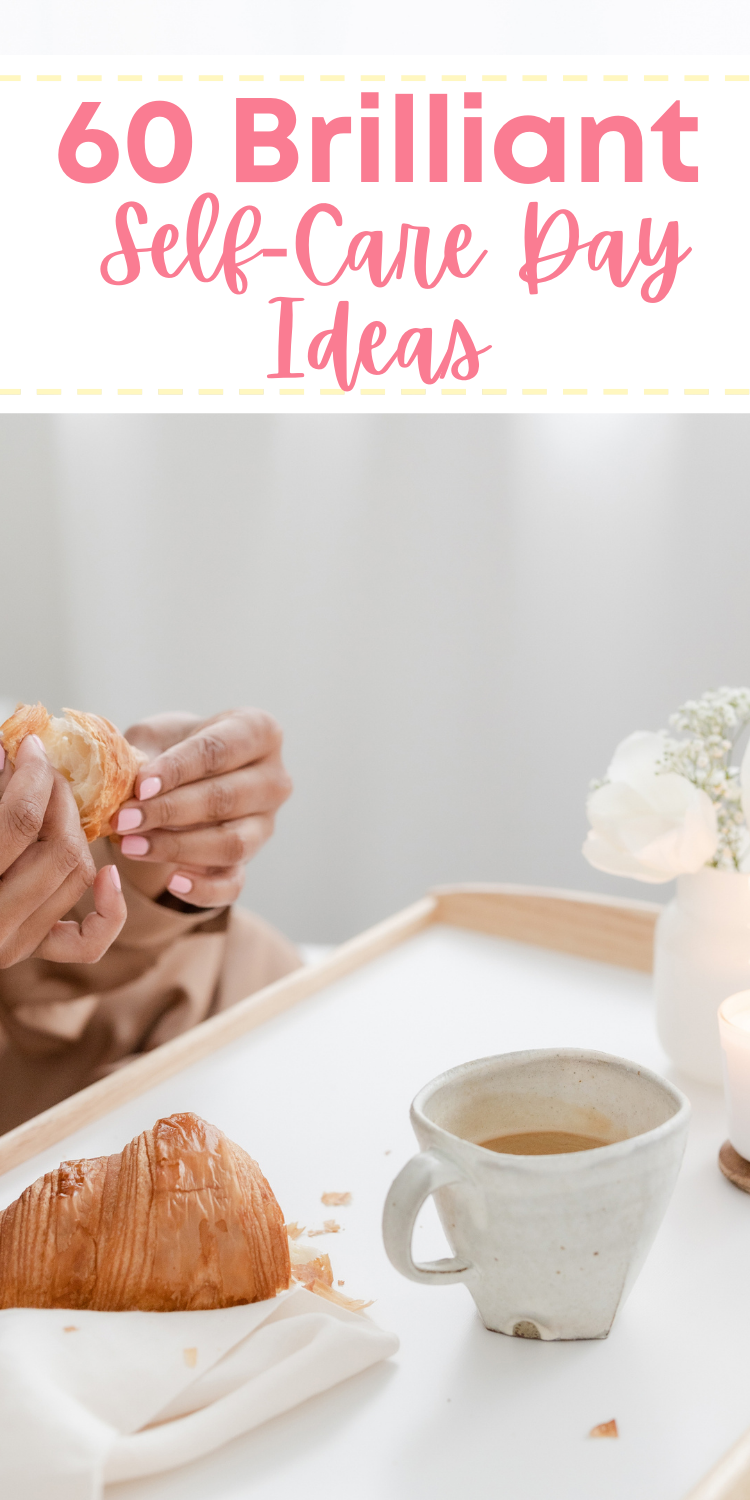 Note: The links in this post may be affiliate links.
In recent years, everyone from mental health experts to the media has stressed the importance of self-care. Whether you incorporate self-care activities into your daily routine or schedule dedicated "mental health days" for yourself, taking care of yourself is vital for your emotional health.
Here are 60 self care ideas. The best way to use this list is to go through it and pick a few that resonate with you (not all of them will, and that's okay).
Maybe there's something you can jump right into and add to your daily routine today? Or, if you need to, begin taking small steps and gradually working more time into your calendar to incorporate self-care practices. The important part is that you find at least a little bit of time to focus on yourself every day.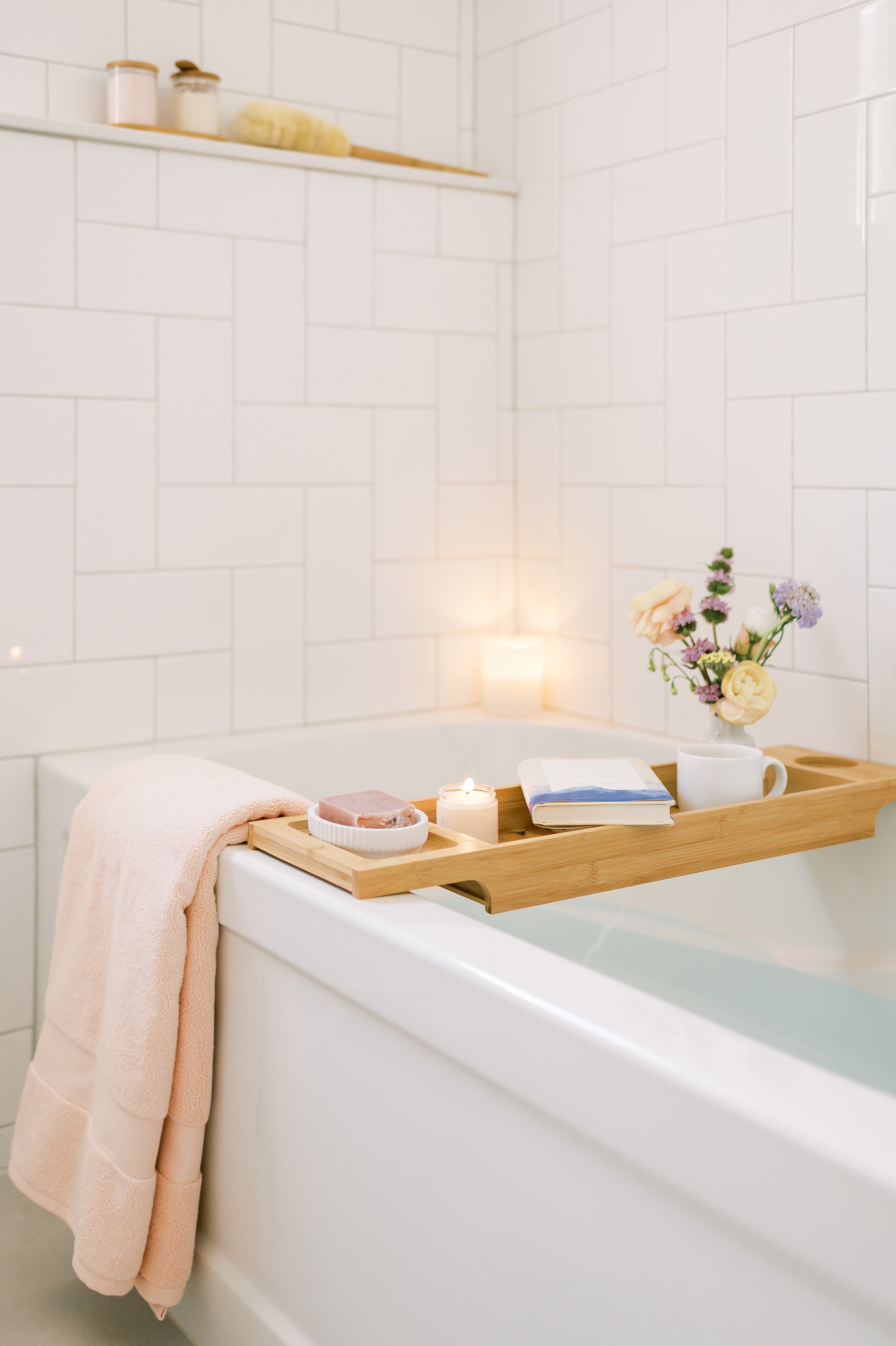 Take a hot bath, bubble bath, or long hot shower at least a couple of times a week. This promotes relaxation and reduces stress.
Take up a new hobby or sport you've always wanted to try. Commit to it as part of your self-care routine.
Pamper yourself! Have a spa day, put on a face mask, or start a new skincare routine.
Meditate. Just a few minutes each day can have a positive effect and help you live in the present moment.
Learn a new recipe or cook a healthy meal. Start by trying to get more veggies into your day – choose organic where you can.
Practice gratitude. Create a gratitude list of all the things you are grateful for.
Eat a piece of GOOD chocolate. Chocolate contains anandamide, the bliss enzyme, and was once called the "Food of the Gods" for a good reason.
Take a Yoga Class. Yoga is great for your physical health and will leave you feeling more relaxed for the whole day.
Go outside and get some fresh air. Nature is a wonderful healer and can help us calm down and decompress. Plus, it feels good to feel a nice breeze or sunshine on your skin.
Read a good book. Fiction, in particular, is an amazing way to escape into another world. It can also stimulate ideas and give you a new perspective.
Diffuse essential oils to lift your mood and enhance the scent in your home. Lavender is great for calm and rest, and citrus works to uplift you.
Unfollow toxic people on social media.
Have Alexa blast your favorite songs and sing along. Whether it's in the shower, in the car, or alone in your living room, singing makes you feel happier, even on a bad day. It releases endorphins and oxytocin, which uplifts your mood and makes you feel more connected to others.
Look up positive affirmations.
Create a vision board.
Listen to a podcast or something that inspires you.
Binge-watch your favorite show.
Create a list of quotes that inspire you.
Create a bucket list and make a plan to begin checking things off.
Watch the sunrise.
Embrace your inner child – blow some bubbles or fly a kite.
Go to a new restaurant you've been meaning to try.
Have lunch with a good friend or someone you'd like to get to know better.
Call a friend or family member you've meant to get in touch with.
Fix something that's been broken or throw it away if it's not fixable. You'll feel better, either way, knowing it's been taken care of.
Plan a movie night – complete with pizza and pajamas.
Head to Trader Joe's or your local grocery store and purchase a bouquet of flowers.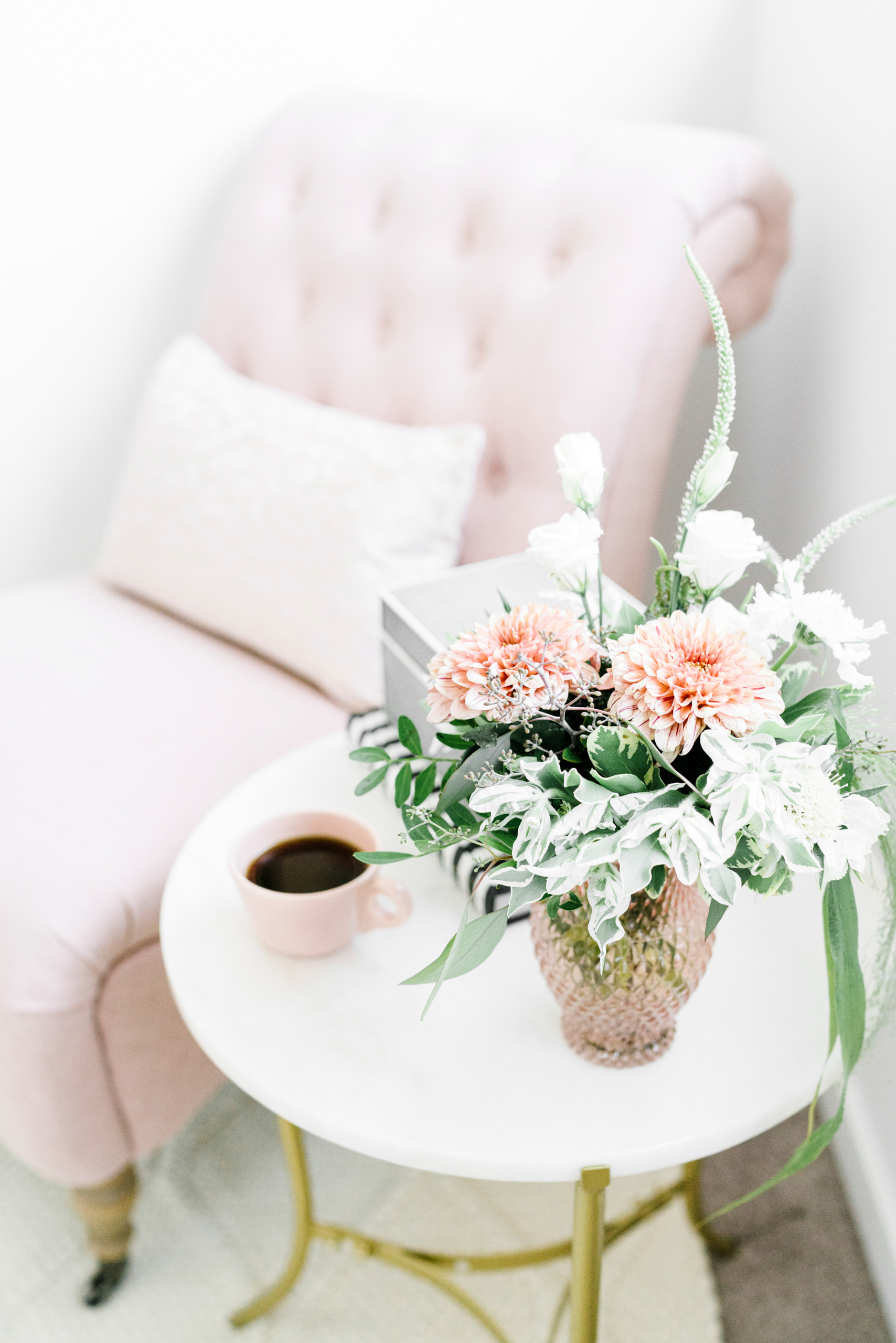 Take a short nap.
Get take-out delivered to you.
Enjoy a glass of wine.
Get in some downtime. Spending time alone is super important for recharging your batteries. Rest in a quiet room, enjoy a cup of tea, or just veg and do nothing.
Go on a retreat or spend a night alone in a hotel room. Getting away from it all is a great way to refresh and get in some much-needed "me time."
Get a manicure or a pedicure
Indulge in something you usually wouldn't treat yourself to – whether that's a decadent slice of chocolate cake or spending the entire day in your pajamas.
Practice random acts of kindness.
Do something creative. Write, paint, whatever you choose. Just let it be fun and playful, and immerse yourself in the process.
Listen to music – soothing or upbeat – whichever your mood requires at the moment.
Treat yourself to a new item. (Make sure it is something you WANT, not just something you need, and enjoy this gift to yourself.)
Spend time outside sprucing up your garden.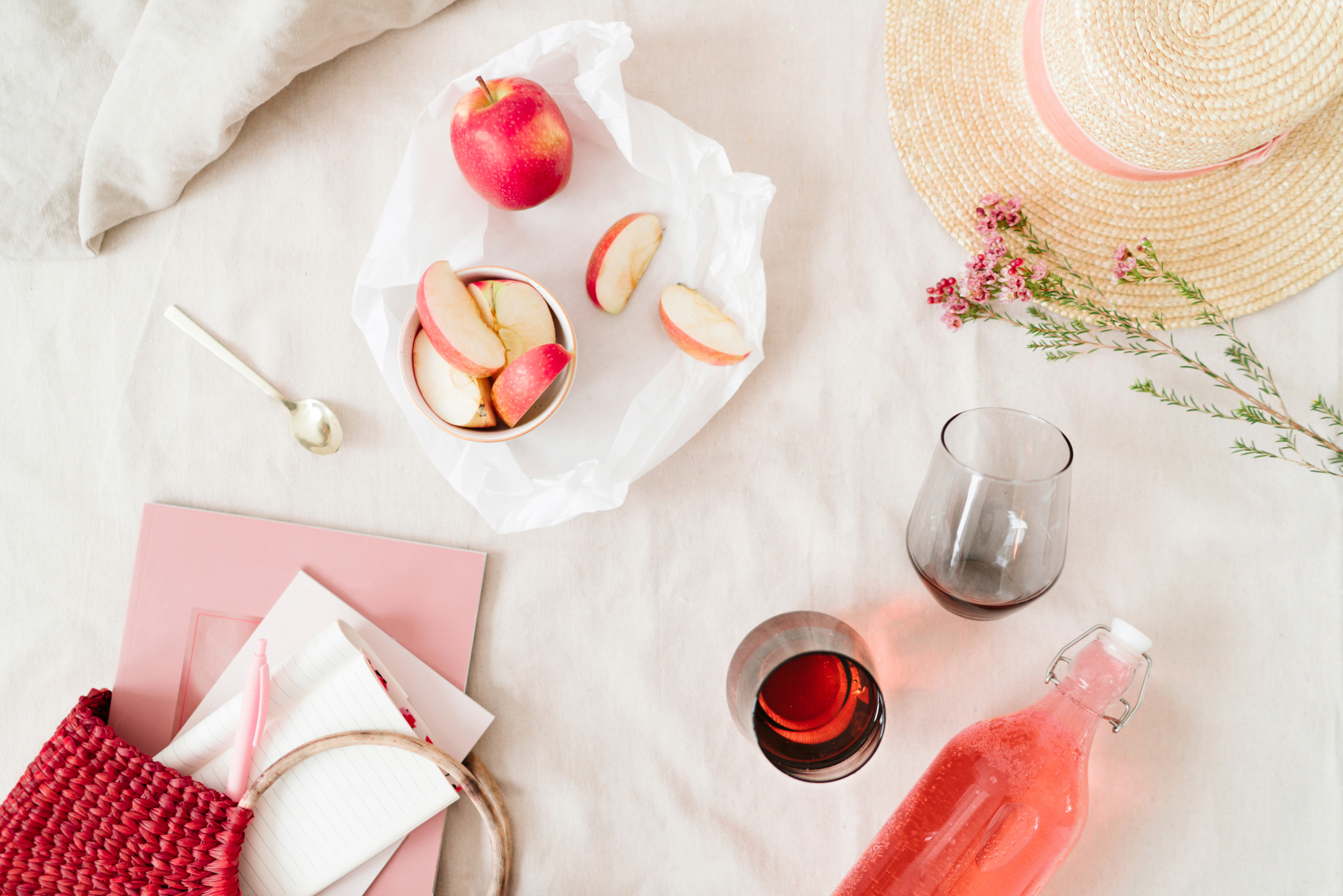 Enjoy a picnic
Invest in a weighted blanket – and get ready for a super relaxing night of sleep.
Rearrange the furniture in one of your rooms – the change of scenery just might give you a change of perspective.
Stay in the now. Work on not stressing over something that's already happened or worrying about the future. The past is gone, and we can't control the future. The only thing we can do is be present in the now.
Celebrate your successes and acknowledge your accomplishments. You spend so much time being a cheerleader for others – it's okay to pat yourself on the back for your own wins!
Slow down. While it may feel necessary, you don't need to fire on all cylinders all the time – and it's not really good for your overall health to do so. Take deep breaths and try to stay calm and centered.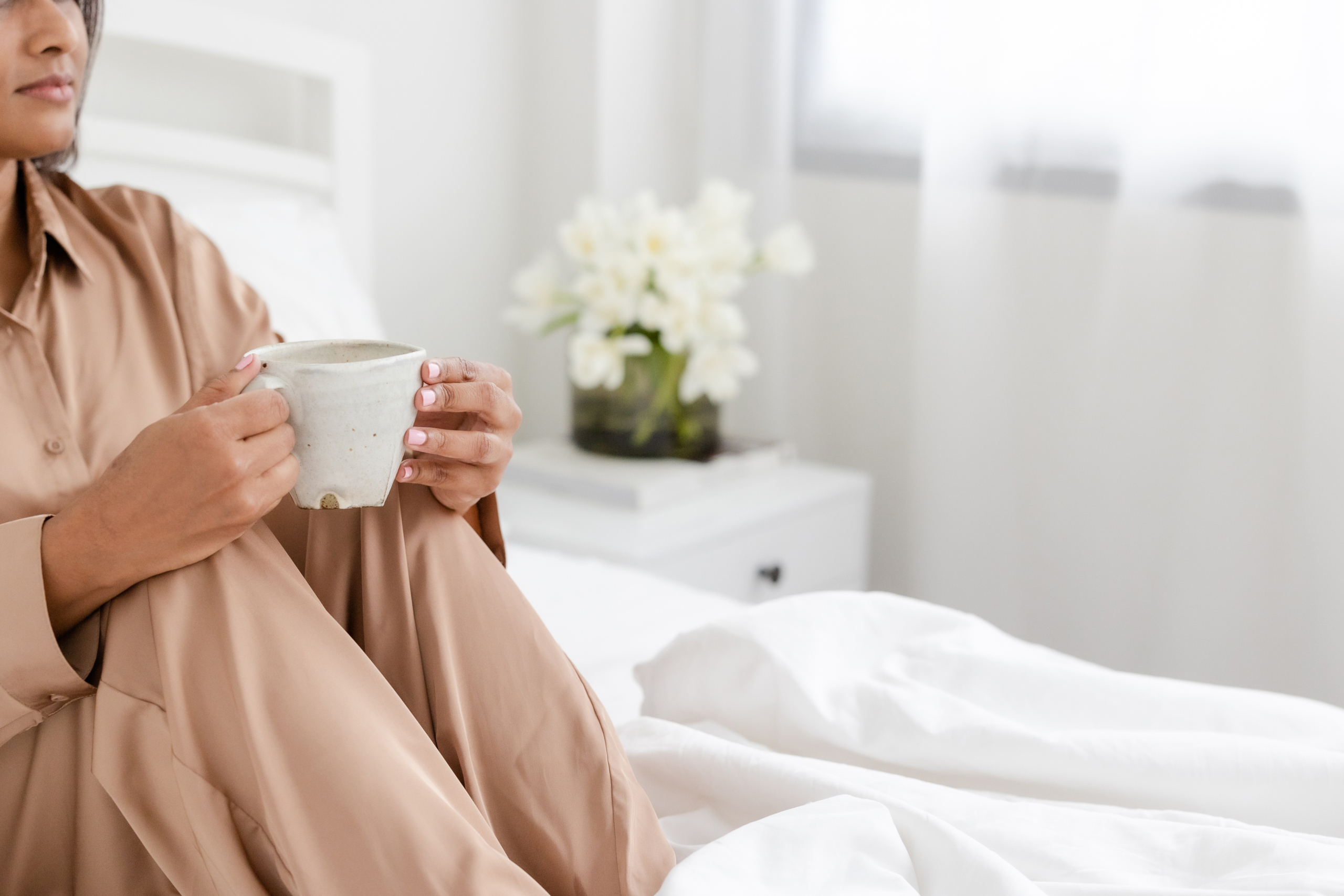 Learn how to use a French Press and start enjoying the best coffee of your life.
Declutter a spot in your home and make a commitment to accumulating less stuff you don't actually use.
Do something social. Plan a day out with a friend, join a hiking, knitting, book, or any other club or any other local group that interests you.
Figure out what you are passionate about. Most moms are so focused on pleasing others that we don't even know who we are or what we love to do! Try out new things and discover what YOU really like.
Drink water. While there is no hard and fast rule for how much is enough, experts currently say that 8-9 glasses a day is good for the average female. You can add a few slices of lemon or mint to a pitcher in the refrigerator for a "spa-like" touch.
Get a good night's sleep. Try to go to bed at the same time every day and maybe even wind down with a cup of herbal tea and a relaxing linen spray on your pillow. Play something soothing or put on a noise machine to fall asleep to.
Do something fun! What do you like to do for enjoyment – figure out what that is and do more of it. Whether it's a bike ride, hosting a party, or a day at the beach. Just enjoy yourself.
Volunteer. Community service allows us to contribute to society and helps us feel more connected to our community.
Get a massage regularly. Touch is super important to all human beings and a way to experience feeling loved and supported.
Wake up slowly. Giving yourself a few extra minutes to get up slowly sets a relaxed tone for your day.
Make it a point to stretch your muscles gently for a few minutes daily.
Set goals and break them down into smaller, manageable steps. Be sure to be specific and set a realistic timeframe.
Plan a vacation you've been wanting to take.
Exercise – even just a walk around the neighborhood is a good start to taking care of your physical health.