How to Make Your House Staycation Worthy All Year Round
Do you love how cozy you feel when you stay in a vacation home or bed and breakfast? There are some easy ways you can make your home feel extra inviting and cozy like you're always on vacation!
Note: The links in this post may be affiliate links.
When my family goes on vacation, we love to stay at an Airbnb or Bed and Breakfast. Not only do you get the comforts of home that you won't find in a resort, but the little "extras" a good host provides make us feel cozy and cared for.
Whether it's a fully stocked coffee bar, pastries for your first breakfast, or a simple basket of toiletries in the bathroom, these little luxuries make your stay feel extra special.
Turning Your Everyday Life into Vacation Time
What if you started adding some of those cozy extra touches to your own home?
How awesome would it be to know that you get to go home every day to a house that that feels like a destination and helps you block out the outside world?
To create a home base where your family loves to hang out?
To make a space that invites you to relax and enjoy the peace and quiet after you've finished your long day and sent the kids off to bed?
Here are a few quick and easy ways to make your home feel like your favorite vacation destination. These simple additions to your home will have you feeling those relaxing "vacation vibes" no matter how busy or stressful the rest of your day may have been.
Vacation Vibe Ideas for Your Bedroom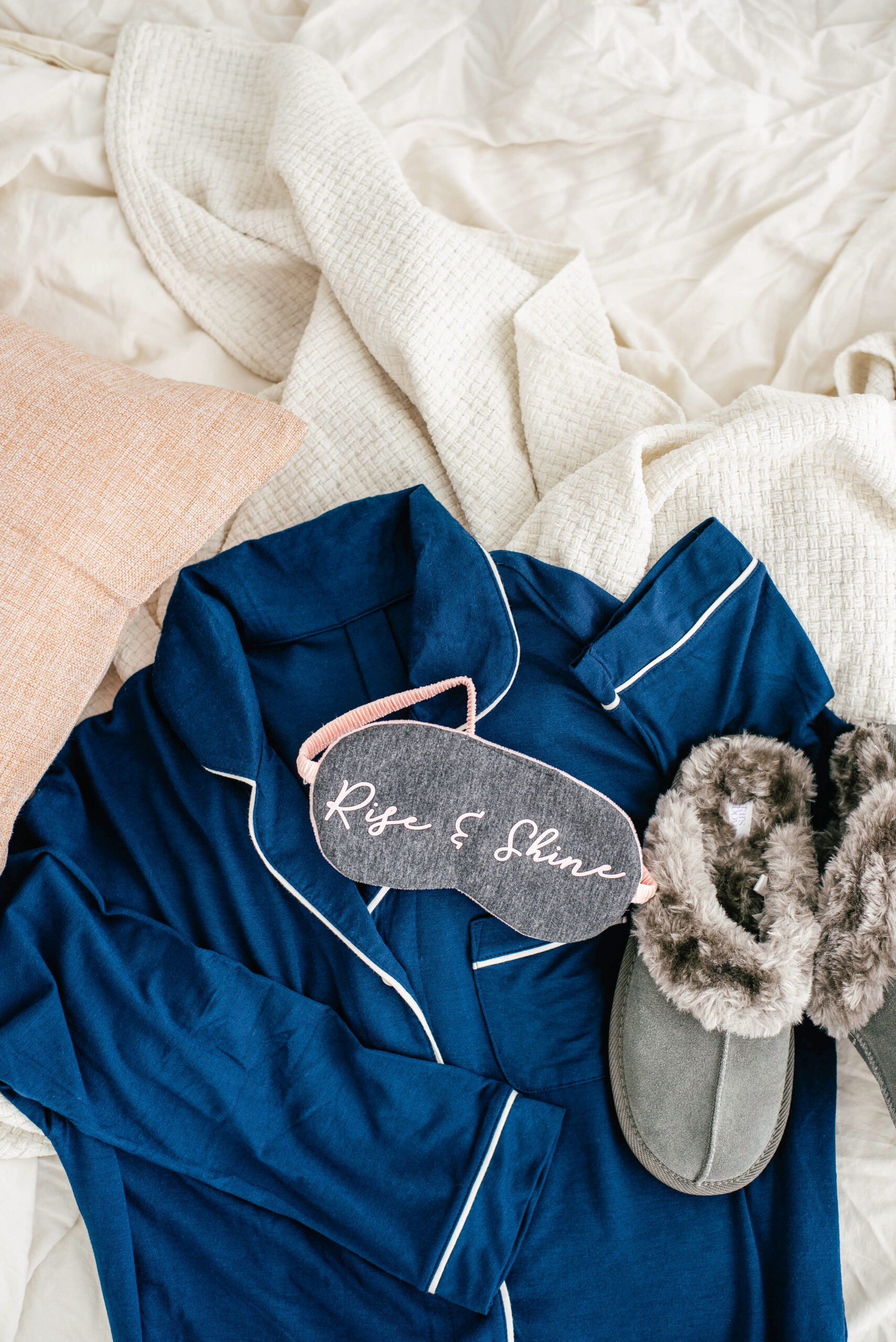 Add cozy linens, throw blankets, and throw pillows to your bed.
Check out this tutorial on how to make the coziest bed in the world or this post for great ideas on how to make your master bedroom feel like a luxury hotel room in less than an hour.)
Place a glass carafe of water (or one of these insulated Swell containers) on your nightstands so you have a cold drink of water available in the middle of the night or first thing in the morning.
Place a relaxing linen spray and silk sleep mask next to your bed to help you get a good night's sleep.
A weighted blanket will also help you get comfortable and fall asleep faster.
Add a sound machine to your bedroom to help relax as you drift off to sleep.
Next Level Spa Vibes in the Bathroom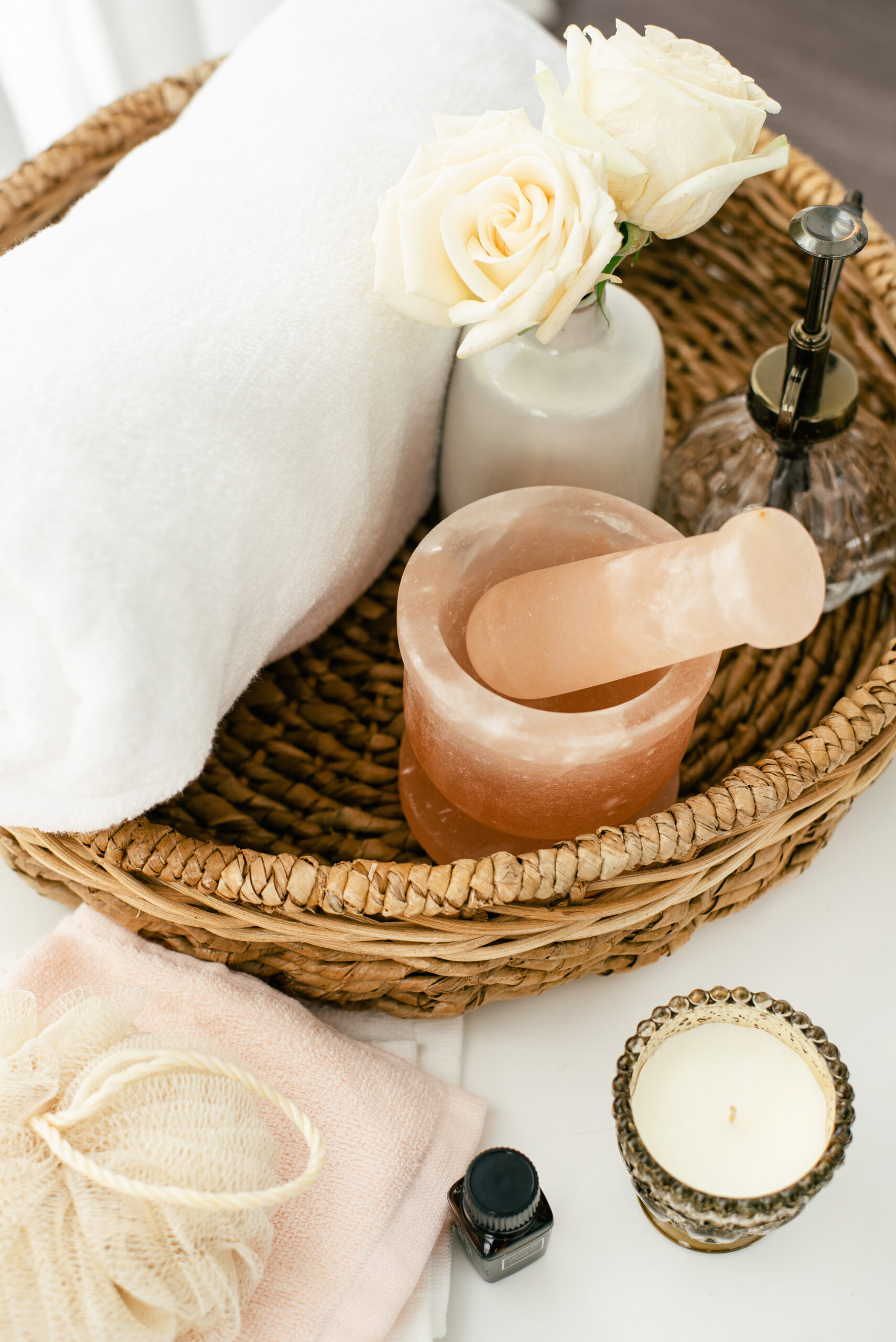 Set out a pretty container in your bathrooms that contains extra amenities your family loves to use – bath bombs, face masks, bath salts, scented shower gels. If you've accumulated a stash of sample-sized beauty products, set them out in a small basket for everyone to use.
To encourage maximum relaxation, set out a basket filled with cozy slippers and hang fluffy robes for everyone in their bathroom.
Buy good, fluffy towels for your bathrooms. Check out this guide to keeping your towels soft and fluffy for my favorite brands.
Cozy Dining That's Better Than Room Service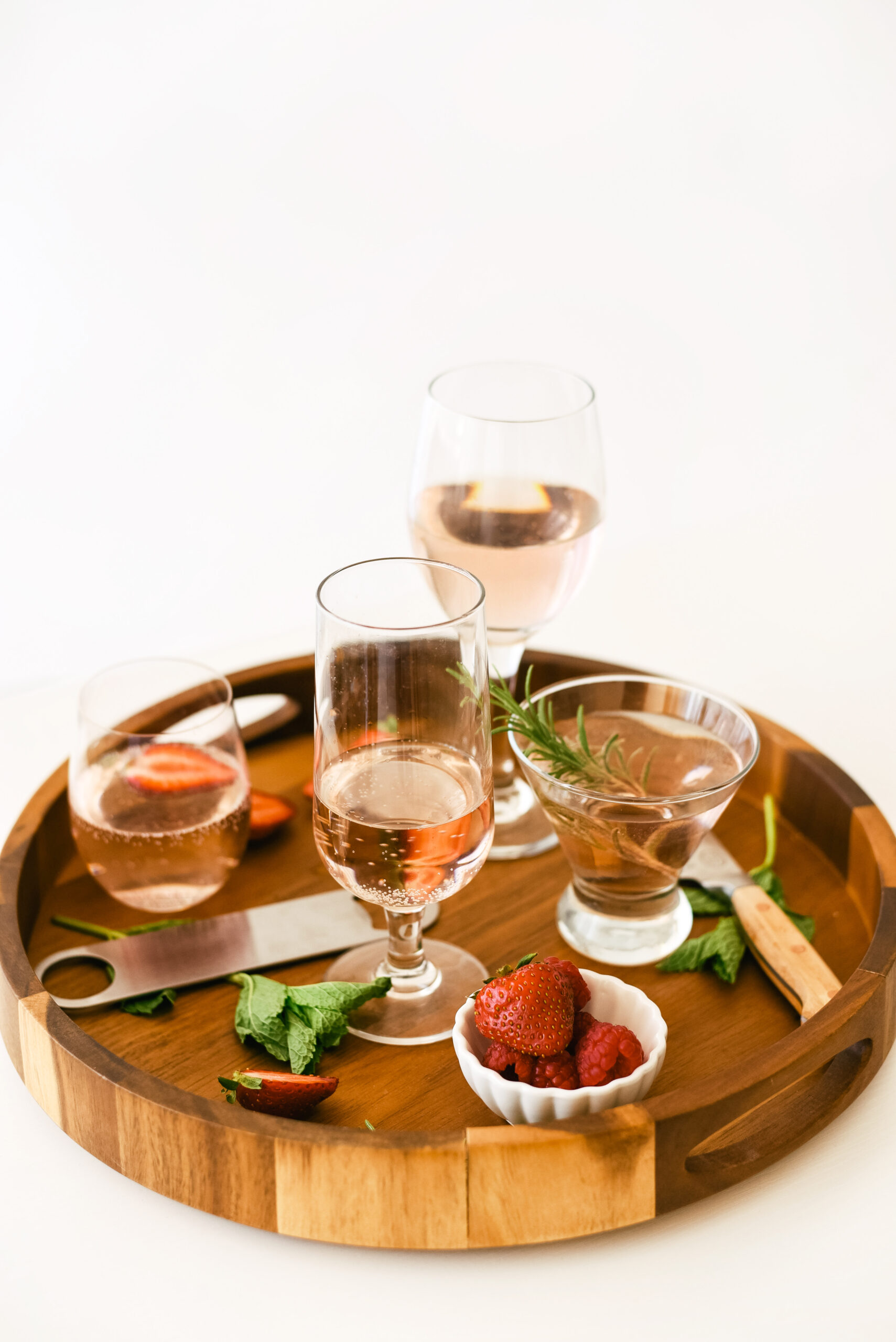 Have "the good ice" at home. All the time. Here's how. (No, it's not inexpensive, but it's totally worth it. And, if you're constantly running to Cane's or Chick-fil-A for this stuff, it almost pays for itself.😂 )
Put a basket or tray of snacks out on your dining room buffet or kitchen counter for your family to graze on during the day.
Another fun idea is to turn one of these small carts into a rolling snack center.
Serve dinner off a board or set out cheese and snack platters on your dining table. If you're looking for inspiration, a good start would be to check out Beautiful Boards: 50 Amazing Snack Boards for Any Occasion, or another great option is Platters and Boards. Don't make yourself crazy trying to duplicate anything exactly, just use the books for inspiration and have fun.
Set up a coffee bar so everything is ready to go in the morning. Add a multi-function coffee maker, a canister of good coffee (this is my favorite), a bowl of sugar, some coffee syrups, and a few pretty coffee mugs. Just pull the cream out of the refrigerator in the morning and you'll be all set. If you want an extra cozy cup of coffee, check out this guide on how to use a French Press.
Good Times in Your Cozy Living Room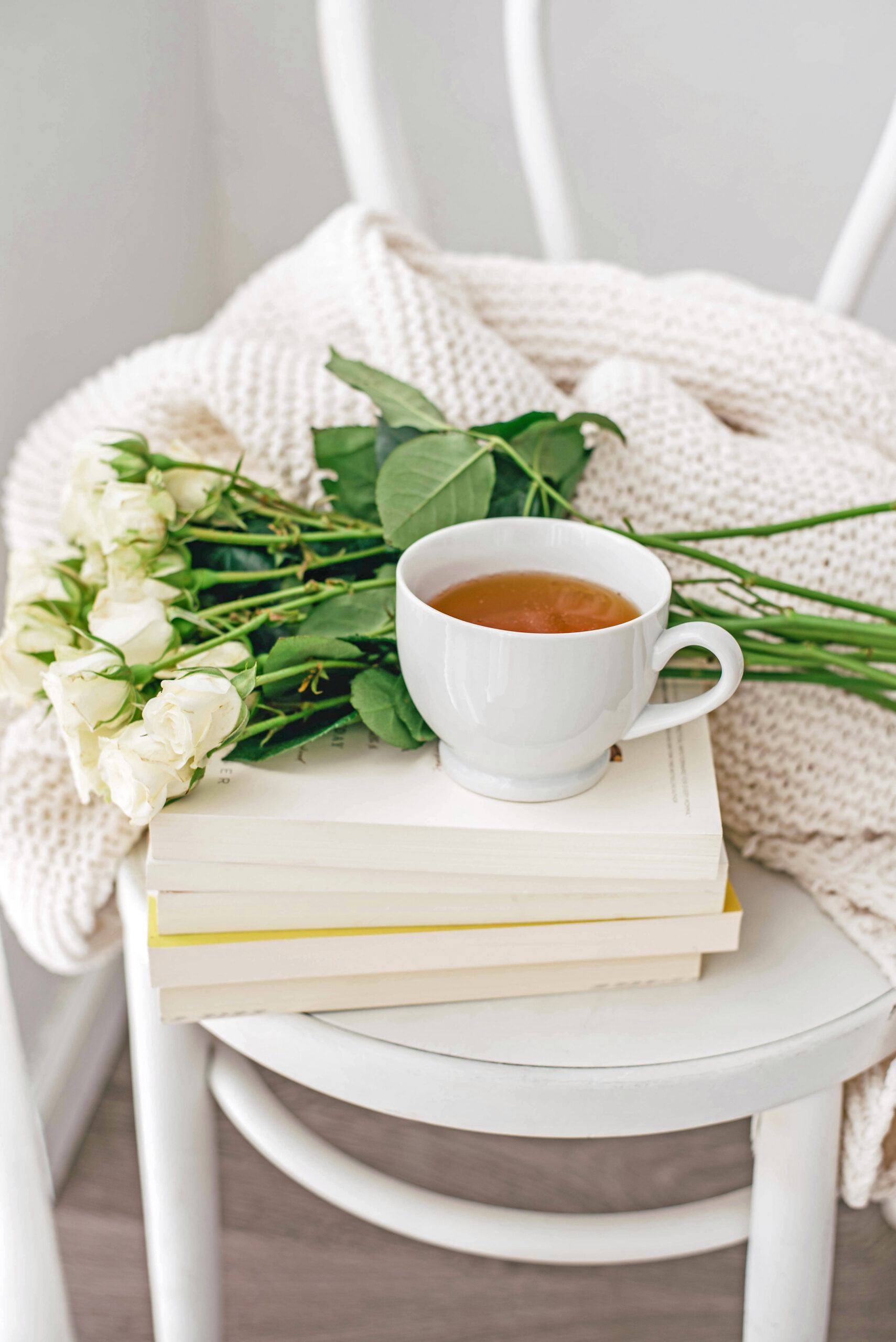 Add fairy lights anywhere and everywhere you think it's appropriate for a soft warm glow.
Or, turn on a fairy light tree at night for a magical glow. (Disclaimer: during the day, these fairy lamps aren't super cute, but are so pretty when they're turned on at night. If you find any that are cute enough to leave out all the time, please let me know!)
Add a cute retro-style mini-fridge, fill it with your family's favorite beverages, and let everyone help themselves.
Set out a selection of family-friendly games and clear-off space on your coffee table to encourage a family game night.
Set out floor pillows so you can get cozy with a good book or bunker down for a movie night.
Don't Forget Your Outside Space
Don't forget your outside space– create cozy seating areas where you can enjoy a morning cup of coffee or an evening glass of wine.
A fire pit, cozy lounge chair, or other outdoor furniture go a long way in making your outdoor space feel like you're on a getaway in your own backyard.
An outdoor dining area is also the perfect place to hold fun "dinner parties" for your family and practice your outdoor cooking skills
Simple Things that Scream "Luxury Resort"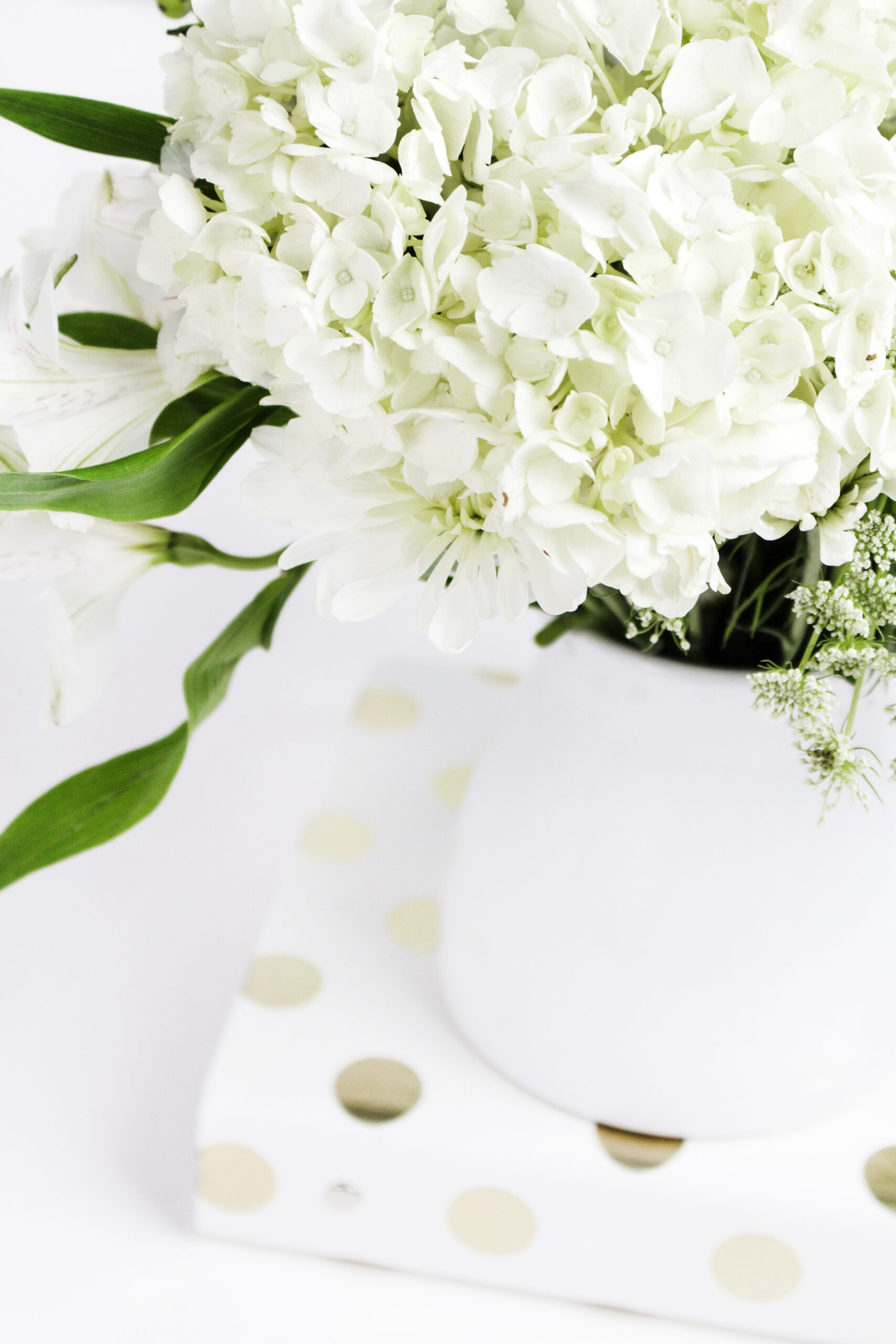 Keep a pretty drink dispenser on your kitchen counter and keep it filled with ice or lemon water.
Set up a tea station, put a kettle on the stove, and encourage everyone to have an evening cup of (decaffeinated) tea.
Add a vase of flowers to your kitchen table and any other room in the house you hang out in often. Adding low-maintenance tropical plants to your living room or other areas of the house is another special touch that will give your home those "hotel vibes".
Place a pretty covered cake stand on your kitchen counter and fill it with bagels for breakfast or a sweet treat for dessert.
Create a small collection of your favorite wines, so you always have something you enjoy on hand for your own personal happy hour.
Pretty wine glasses are always a must, too – this pretty red wine glass is my current favorite and this gorgeous white wine glass just screams "vacation".
Diffuse your favorite essential oils in this ceramic and wood diffuser. Not only will it look great with almost any décor, but it's also a great way to set whatever mood you're going for in your home. You can mix and match your oils to create the feel of a relaxing spa day, give off tropical vibes, mimic the scent of a beach house, or that remind you of your favorite vacation spots. (A scented candle is also the perfect way to accomplish this, if that's your preference.)
It's the Little Things That Can Make Every Day Feel Like a Special Occasion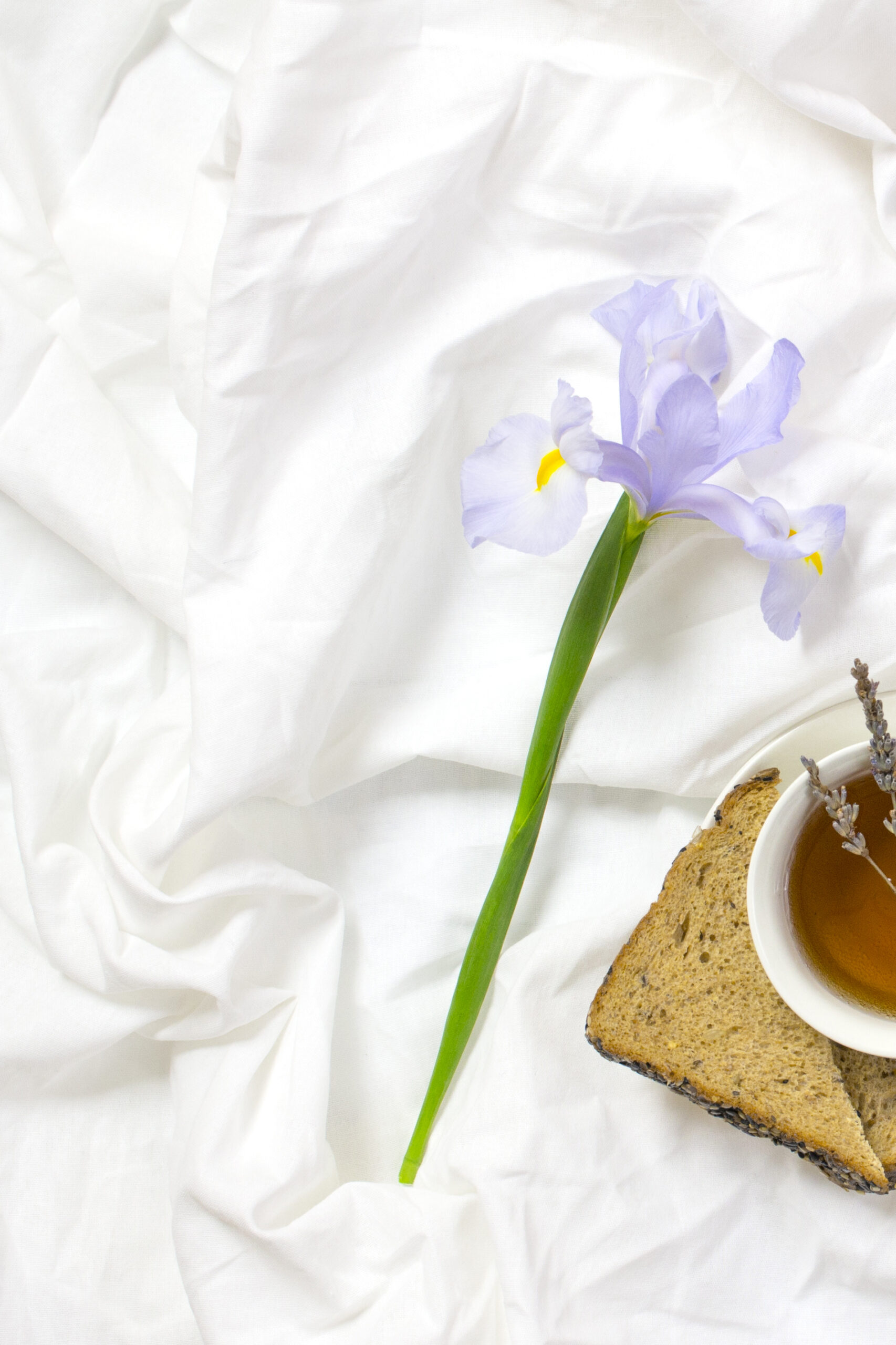 The important thing is not to go overboard trying to implement all of these ideas. Pick a few that will make your daily life feel like a retreat and make your usual routines feel like a special event.
These special touches are an easy way to breathe new life into your home and make every day feel like a vacation.
More Ideas to Inspire a Cozy Hygge Life