How to Make a Tasty Sesame Snow Peas Side Dish
Sesame Snap Peas make easy side dishes for dinner. Both quick and healthy, they make a great addition to any meal.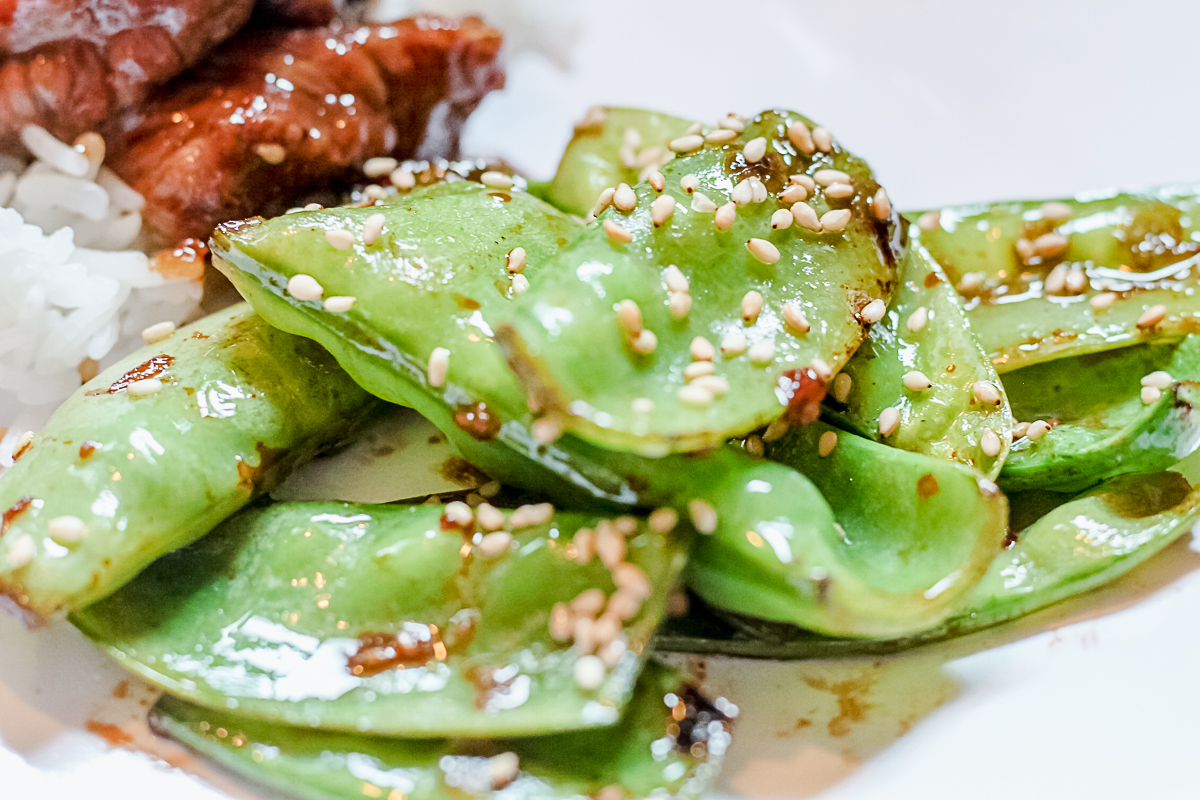 The Perfect Veggie Side Dish – Sesame Snap Peas
We all know that it's a good idea to incorporate more vegetables into our diets, but sometimes it gets difficult to come up with a good veggie side dish recipe that isn't bland.
After a while, no matter how much you season them, steamed or roasted vegetables can get boring.
These Sesame Snap Peas are a yummy change of pace and taste great alongside so many main dishes.
You won't regret keeping the simple soy sauce mixture recipe handy, because you can use it on a multitude of other vegetables.
Try it with carrots, broccoli, cauliflower, or even a mix of vegetables to add extra flavor.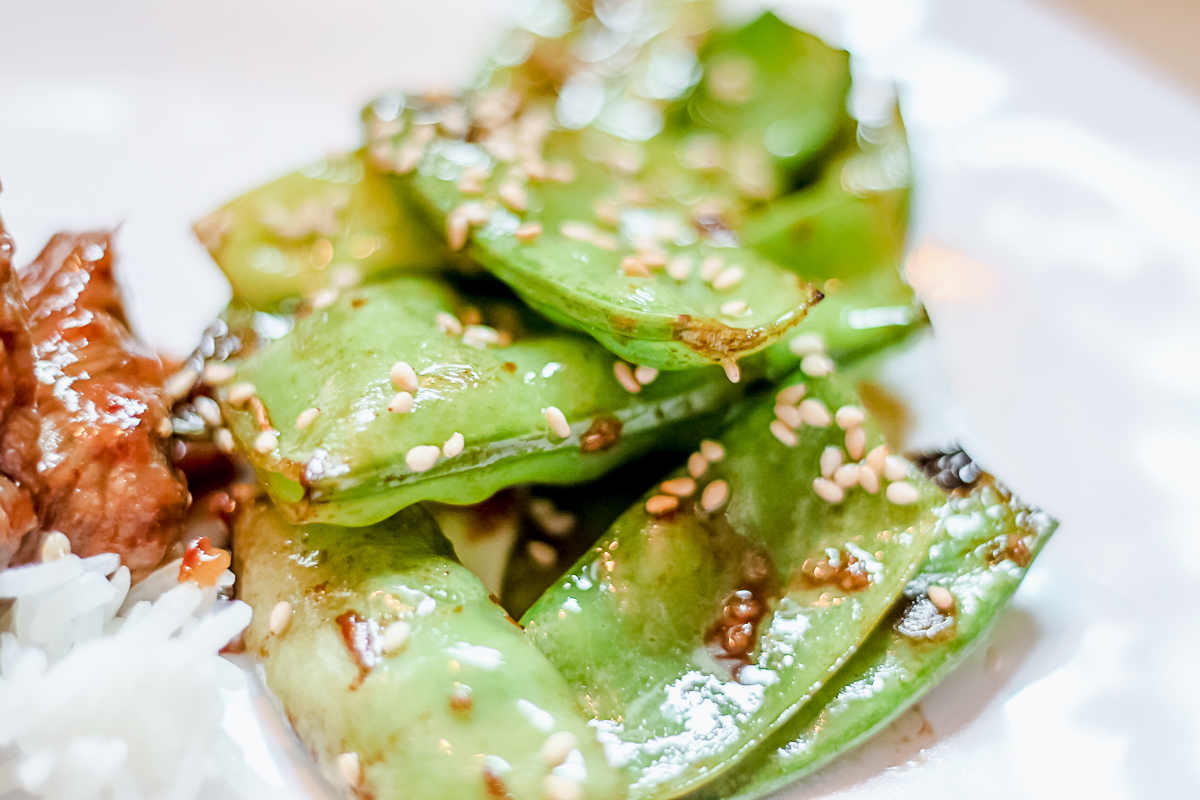 What You Will Need to Make Sesame Snow Peas
4 cups snap peas, trimmed
4 tsp soy sauce
3 tsp sesame oil, divided
2 cloves garlic, minced
½ tsp ground ginger
1 tsp sesame seeds, optional
How to Make Sesame Snap Peas
In a small bowl, whisk together soy sauce, garlic, ground ginger, and 1 tsp sesame oil.
Heat a skillet over medium heat and add the remaining 2 tsp sesame oil. Add the snap peas, stirring occasionally until they begin to blister. (This will take about 4 or 5 minutes.)
Pour soy sauce mixture over the peas and continue to stir, until heated through. (This will take about a minute.)
Garnish with sesame seeds, if desired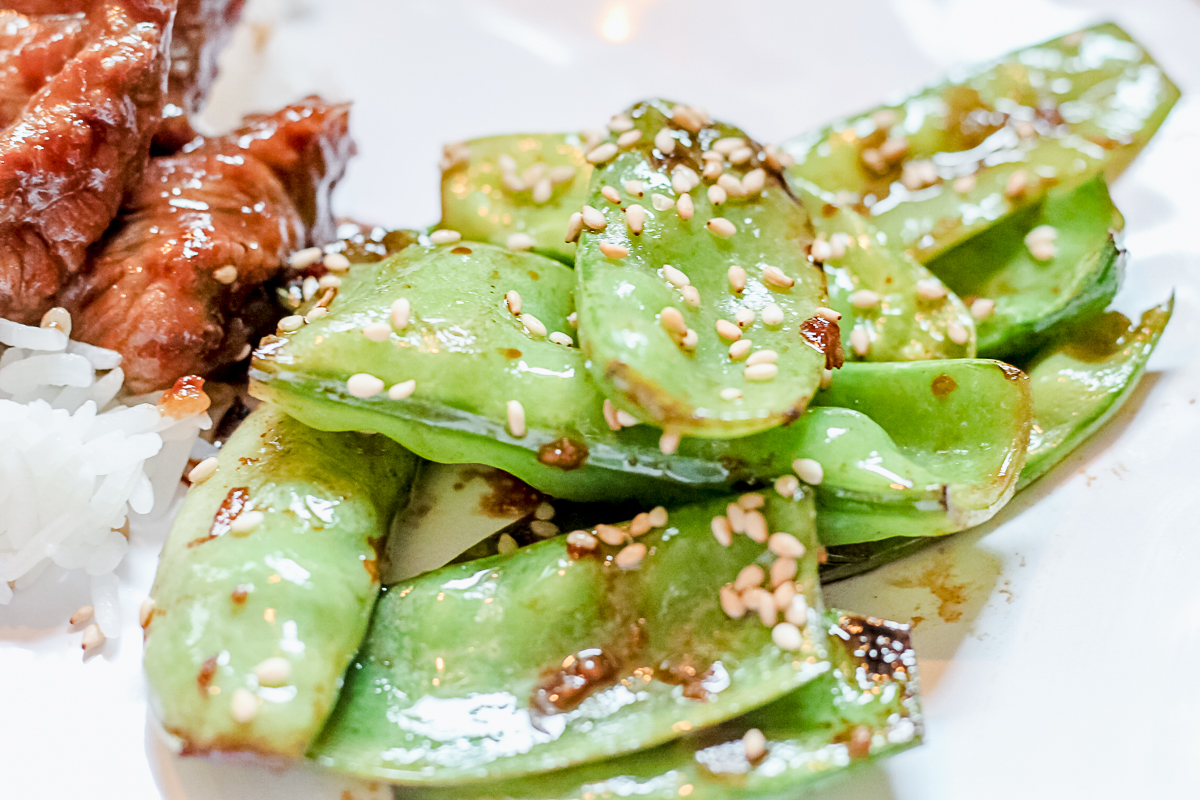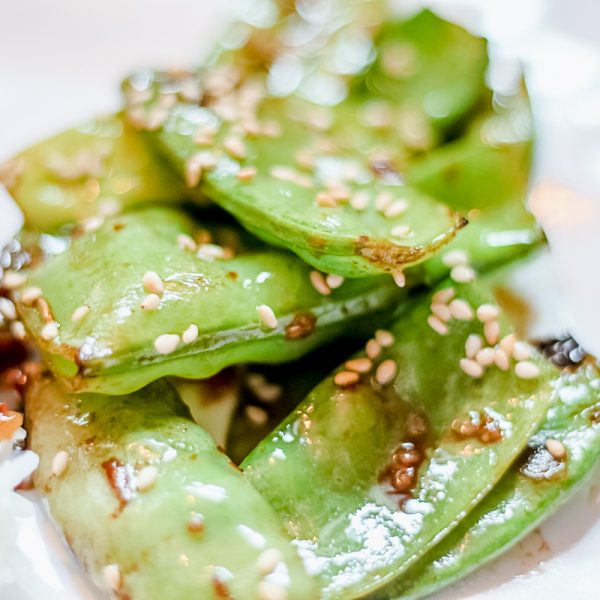 Sesame Snap Peas | Perfect Veggie Side Dish
Print Recipe
A delicious change of pace from steamed and roasted veggies. Packed with flavor, this sauce is amazing!
Ingredients
4

cups

snap peas

trimmed

4

tsp

soy sauce

3

tsp

sesame oil

divided

2

cloves

garlic

minced

½

tsp

ground ginger

1

tsp

sesame seeds

optional
Instructions
In a small bowl, whisk together soy sauce, garlic, ground ginger, and 1 tsp sesame oil.

Heat a skillet over medium heat and add the remaining 2 tsp sesame oil. Add the snap peas, stirring occasionally until they begin to blister. (This will take about 4 or 5 minutes.)

Pour soy sauce mixture over the peas and continue to stir, until heated through. (This will take about a minute.)

Garnish with sesame seeds, if desired