Everything Bagel Seasoning Kielbasa Bites
Everything Bagel Seasoning Kielbasa Bites are a quick, easy, 3-ingredient appetizer that is perfect for a party or snack!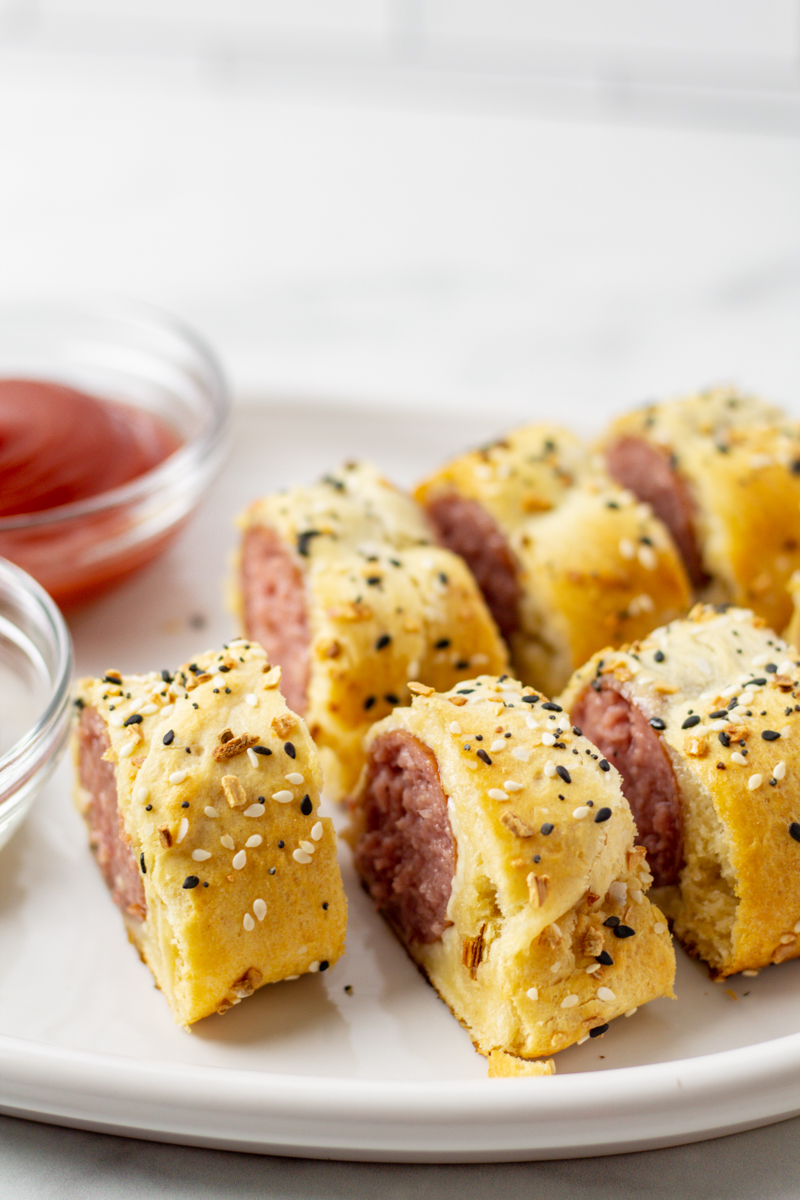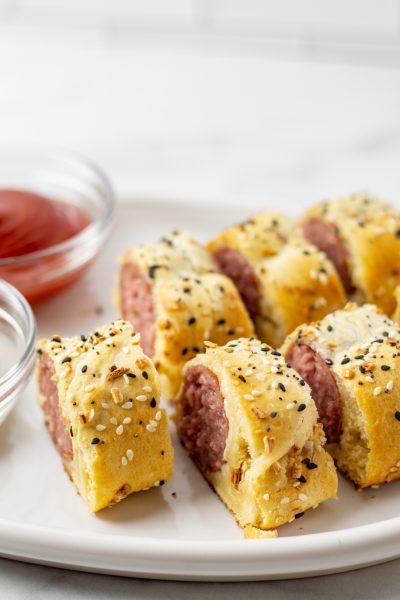 Note: The links in this post may be affiliate links.
For those of you OBSESSED with Trader Joe's Everything But the Bagel Seasoning, I have another quick and easy appetizer just for you!
(If you haven't already, be sure to check out my 3-Ingredient Everything Bagel Dip!)
Kielbasa Everything Bagel Bites are perfect as an appetizer, an afterschool snack, or even a quick lunch.
Just serve them with a side of ketchup and stone-ground mustard and watch these guys disappear!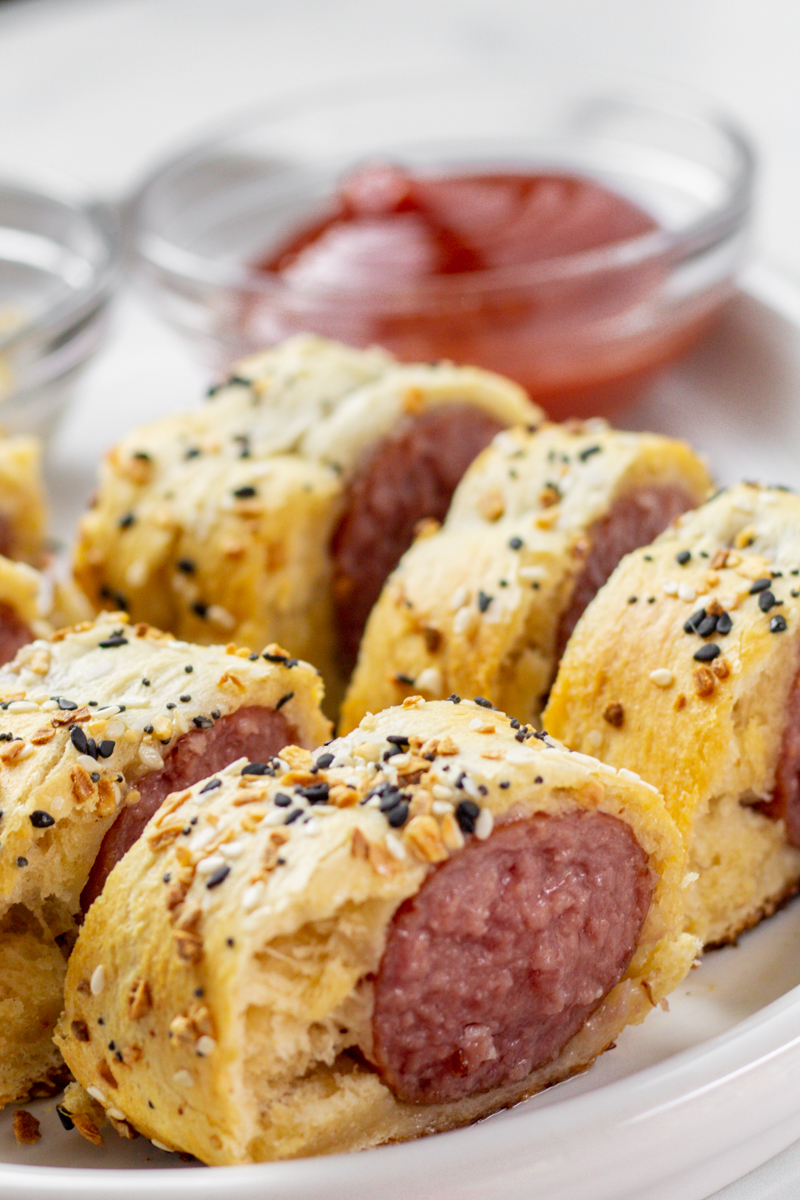 This post will show you how to make Kielbasa Everything Bagel Bites using only 3 ingredients!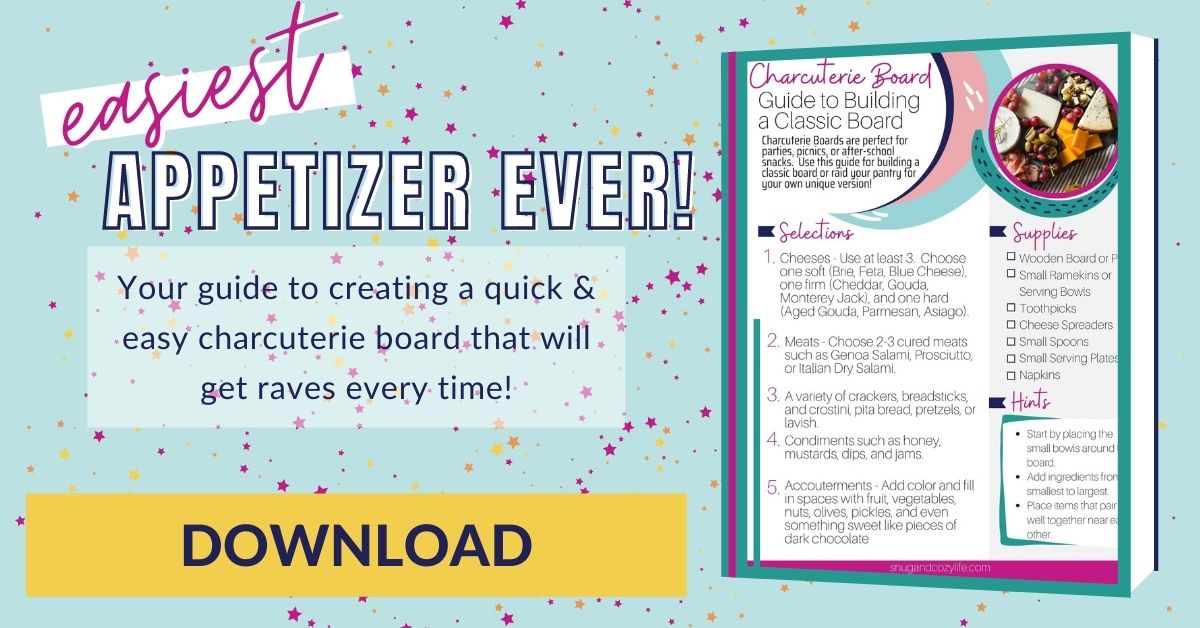 What You'll Need to Make Everything Bagel Kielbasa Bites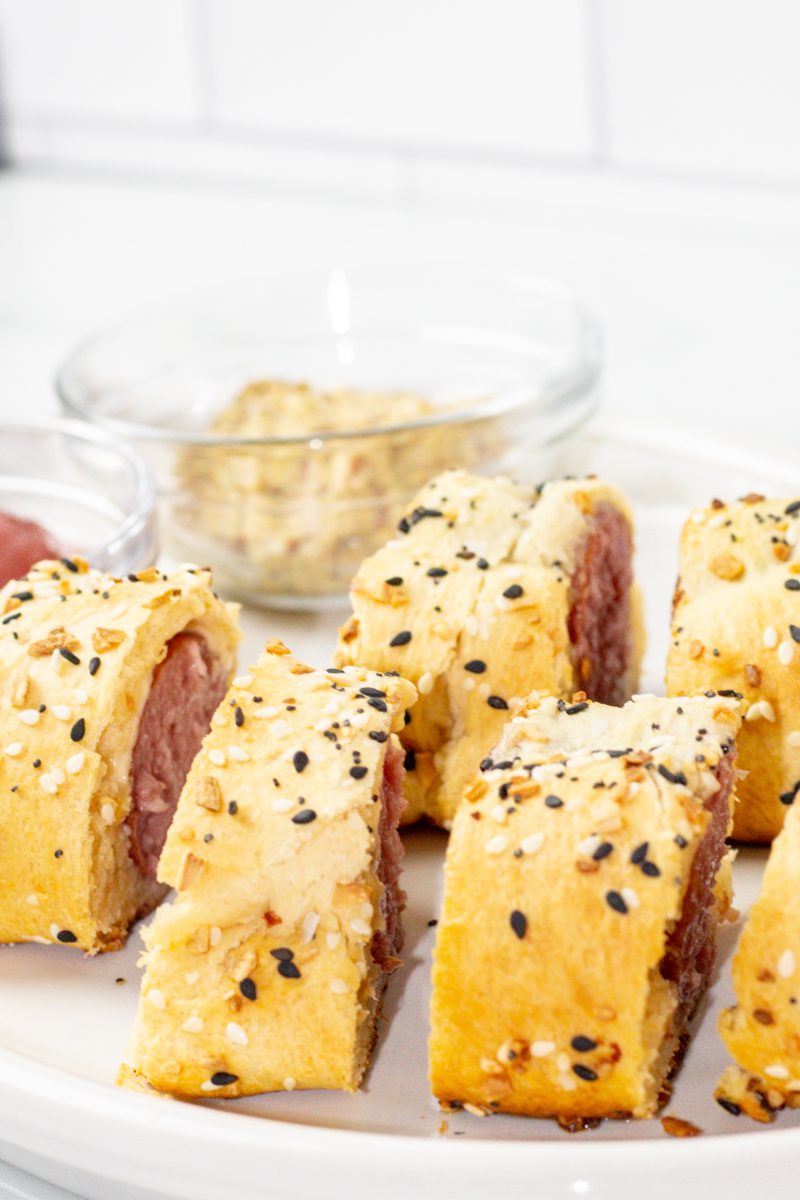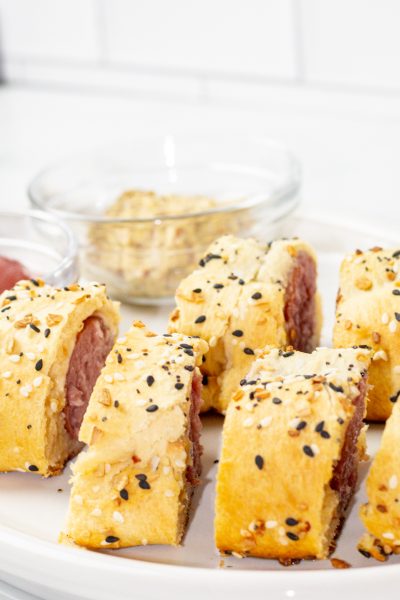 12-ounce package of smoked kielbasa (either the horseshoe-shaped link or two large links)
8-count crescent roll dough
1-2 tsp Everything but the Bagel Seasoning
A note on Everything but the Bagel Seasoning: This seasoning is SO yummy that it's tempting to go overboard and really pile it on to the Kielbasa Bites.
My experience has been that the Trader Joe brand specifically is pretty strong and 1-2 tsp is plenty. Any more than that and the seasoning will over-power the kielbasa and delicate crescent roll flavors
How to Make Kielbasa Everything but the Bagel Bites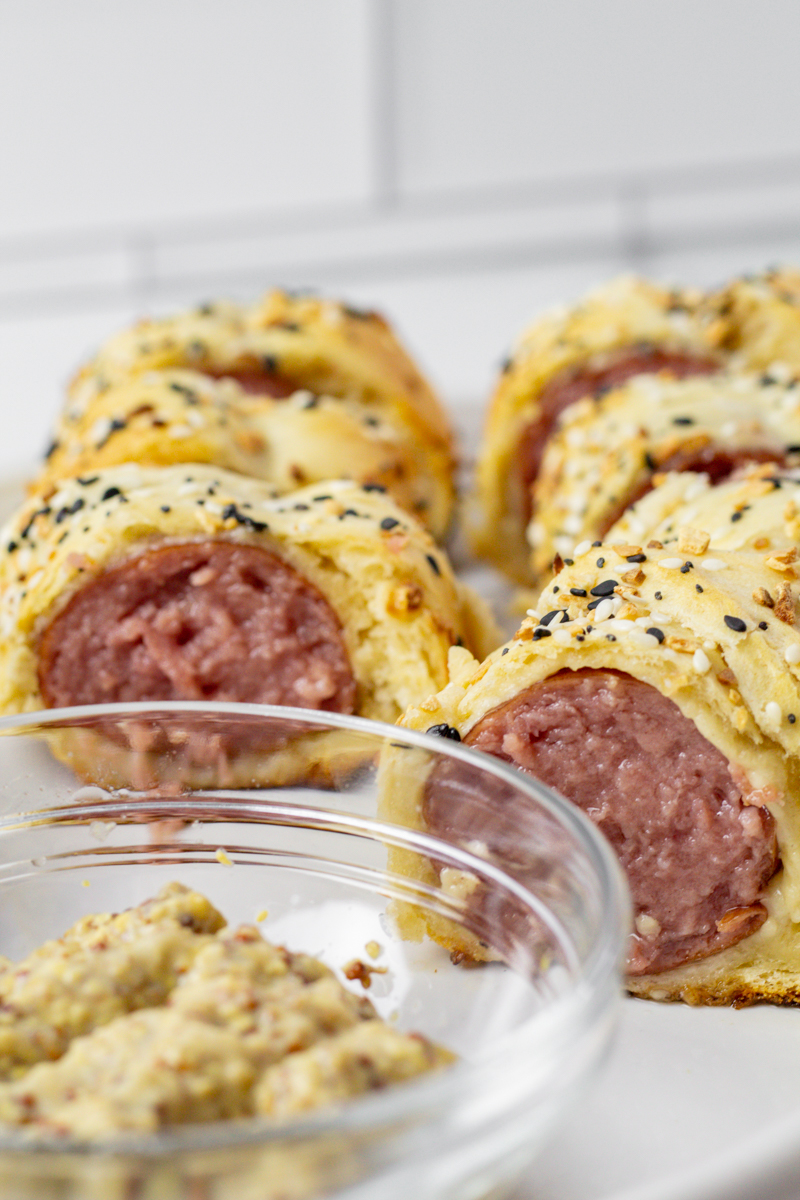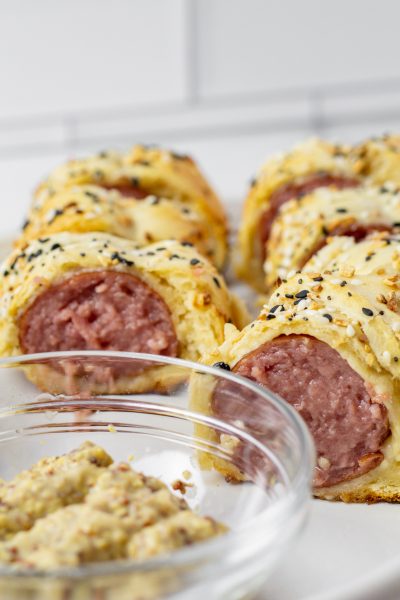 Start by preheating your oven to 350 degrees Fahrenheit.
Next, divide the crescent dough into two large pieces (comprised of 4 individual triangles). Pat the dough down with your fingers a bit, to press the seams together.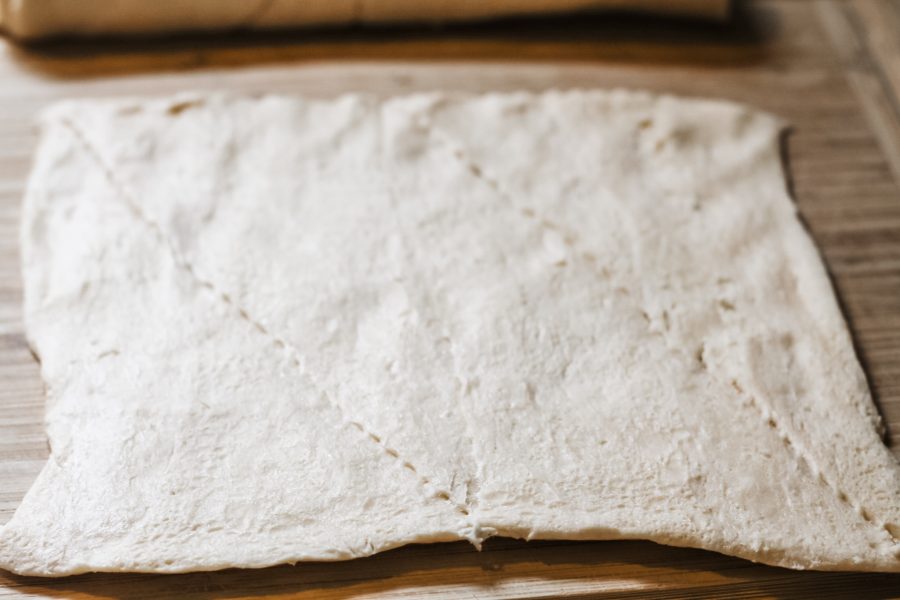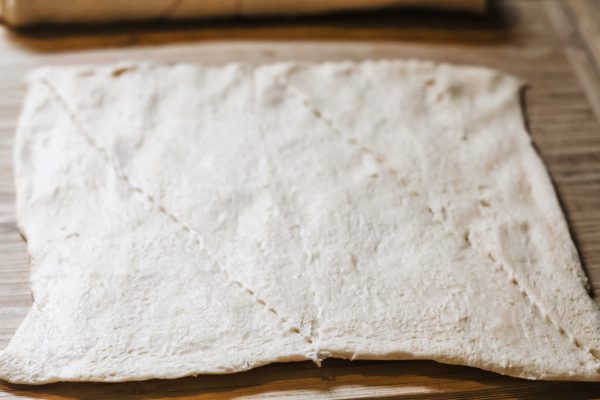 Next, place one half of your kielbasa on top of crescent dough, towards the bottom of the dough.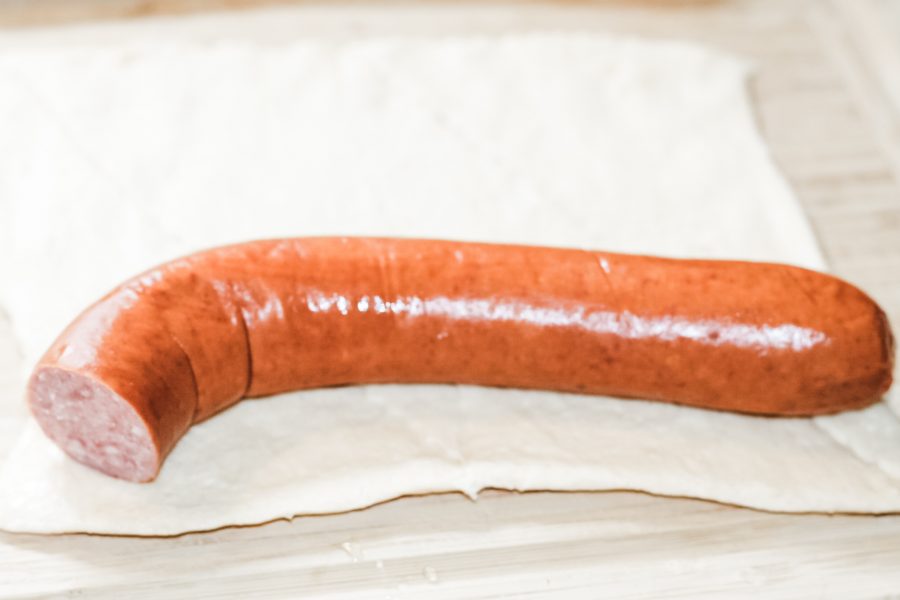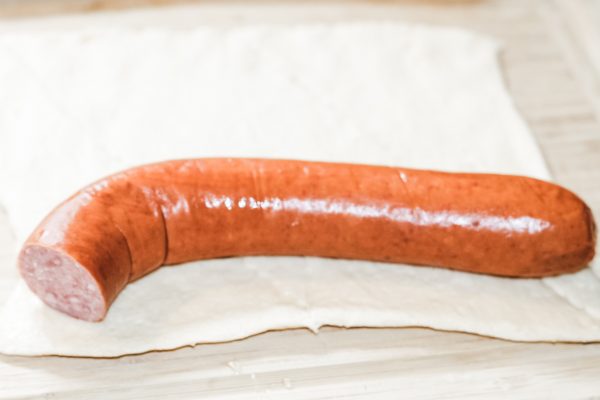 Roll the dough up and sprinkle with half 1/2 – 1 tsp of Everything Bagel Seasoning. Press the seeds into the dough and roll the kielbasa around on the cutting board, so the crescent roll is covered in seeds on all sides.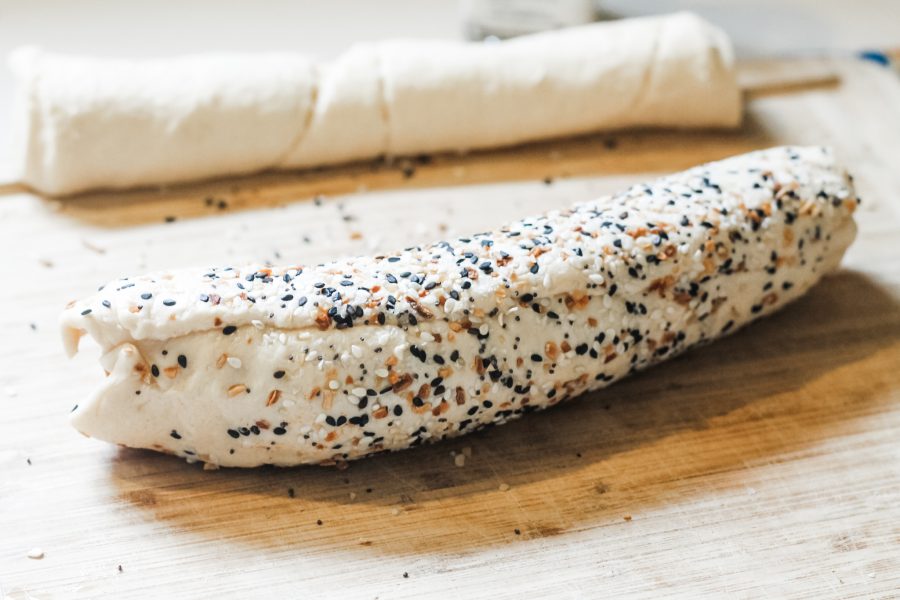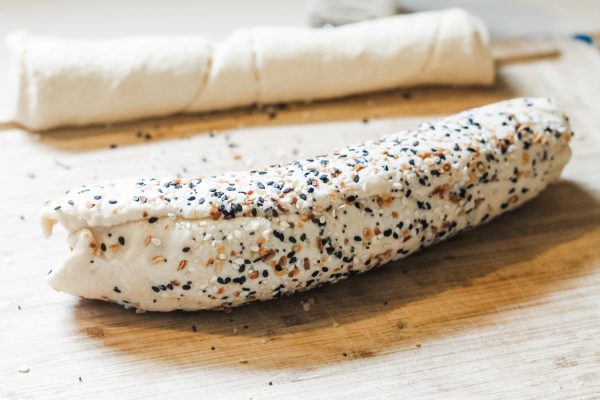 Next, cut the Kielbasa roll into 11 equal slices. Place on a cookie sheet and bake for 9-12 minutes until the crescent dough is lightly golden.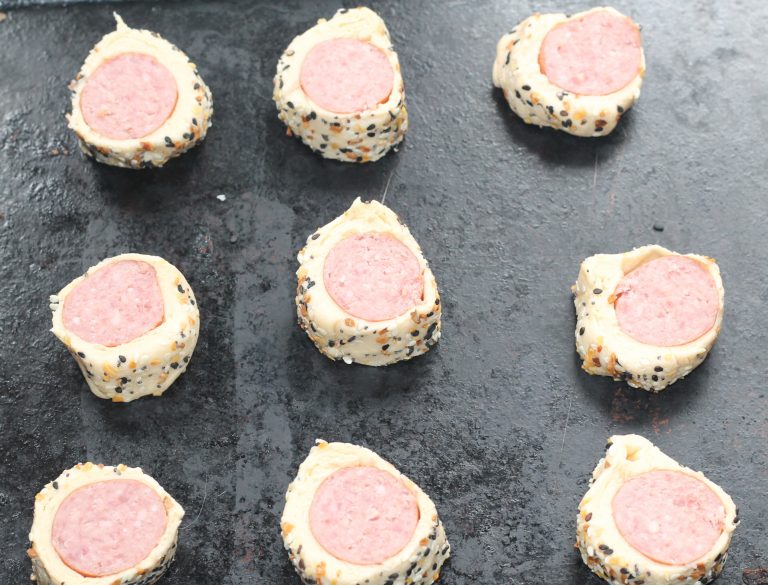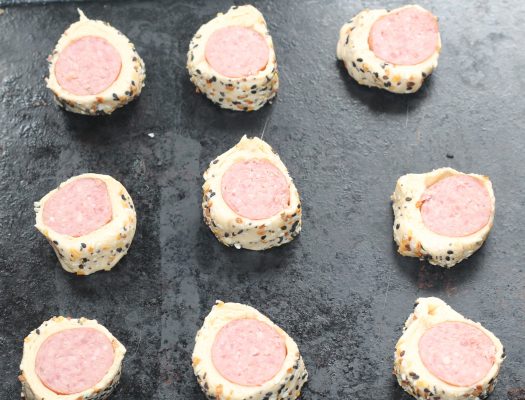 Finally, when you take them out of the oven, allow the kielbasa bites to cool for 5 minutes.
Allowing them to cool is super important because, if you don't not only can you damage the still warm crescent dough, but it may start to separate from the kielbasa slice. If you allow them to cool (I know, these are SO good it's hard to be patient!), the dough will stay adhered to the kielbasa for serving.
Serve the Everything Bagel Kielbasa Bites with a side of ketchup and stone-ground mustard for dipping!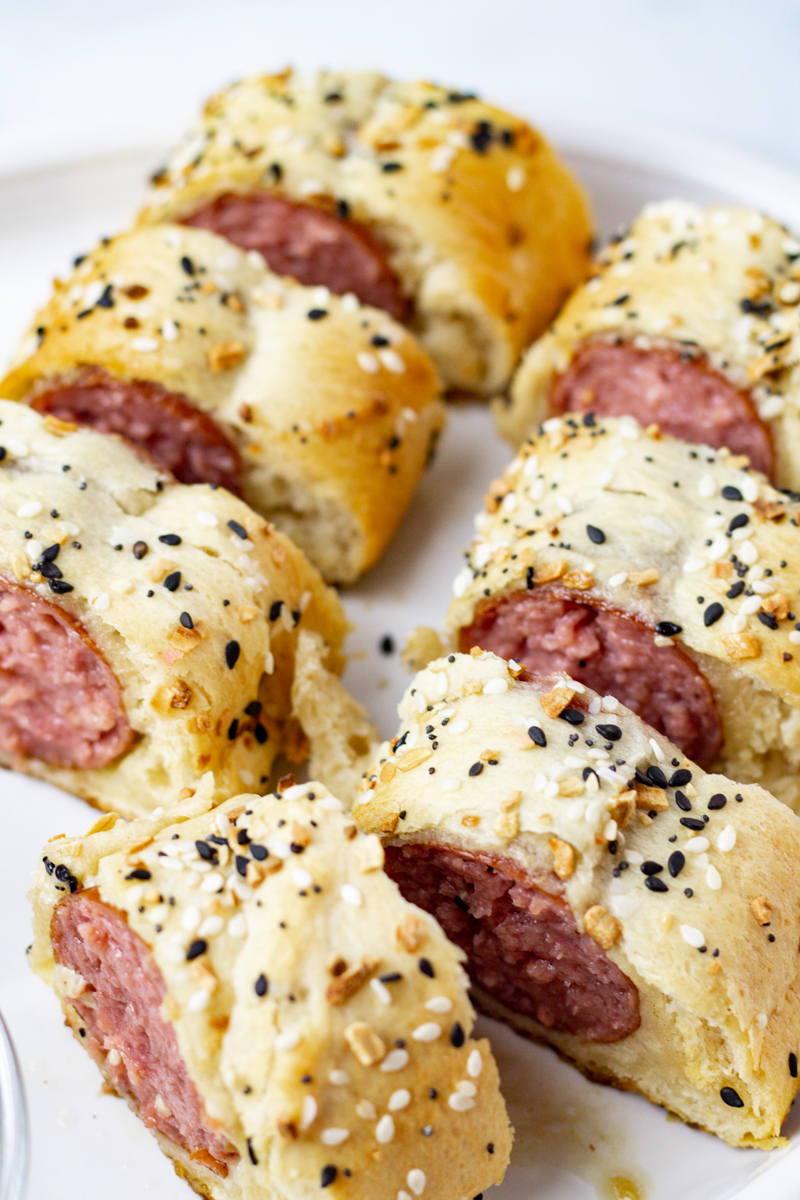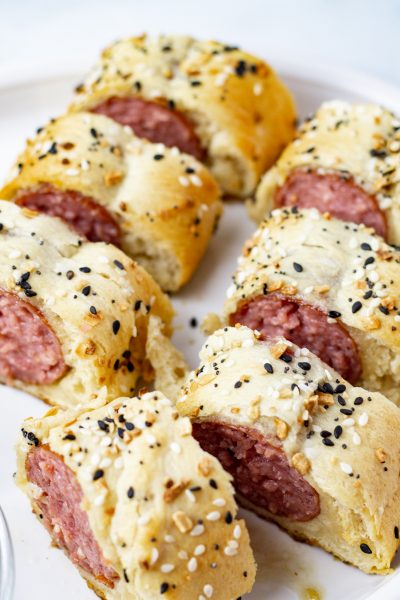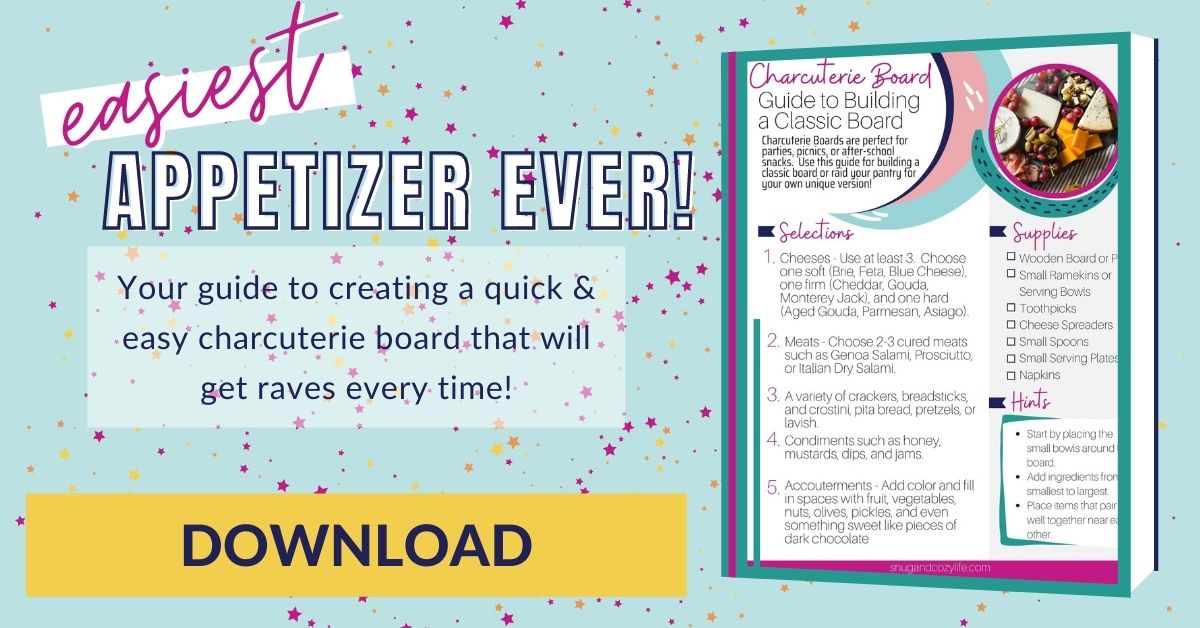 Even More Easy Appetizers You Will LOVE!