Everything You Need to Know to Grill for the First Time!
Finally learn how to grill! Tips and tricks for beginners on how to cook on a gas grill. Plus, all of the tools you need!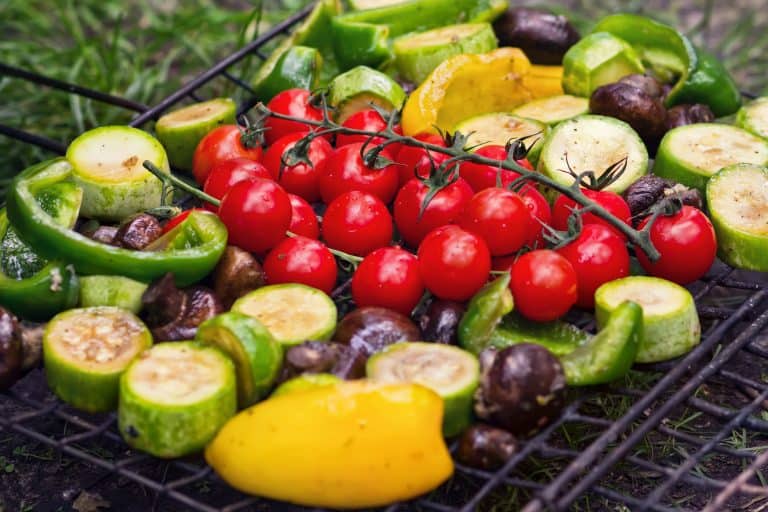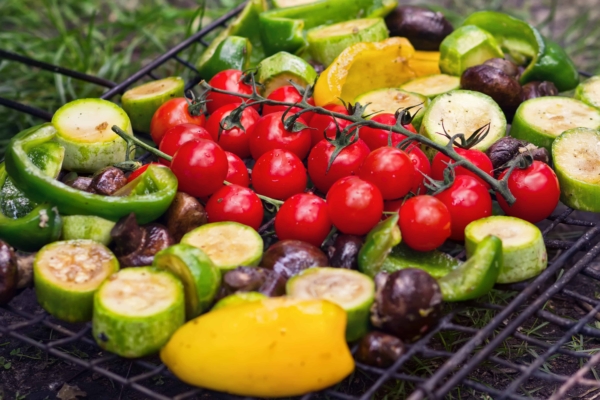 One of the easiest ways to get dinner on the table quickly is often overlooked – Grilling!
I know that, for years, I was more than a little bit intimidated by the grill and avoided it.
Now, I regularly incorporate it into my meal planning. Learn how you can overcome your fear of the grill with this beginner's guide to grilling.
I'll also share with you the tool I serendipitously stumbled across at Home Depot last summer, which totally upped my grilling game.
Even a grilling beginner can have foolproof results with this awesome grilling tool!
Beginner's Guide to Grilling
If you are new to grilling, a gas grill is the best way to get started. There are none of the growing pains that come with attempting to light and maintain the temperature of a charcoal grill. And, although an electric grill might be "plug and go", it doesn't provide you with the same "flame-broiled" flavor as a gas grill.
Getting Started
Preheat the grill over medium heat for 10-15 minutes
Make sure your grill is clean

I was taught to clean my grill BEFORE I start cooking, not after each use.

After your grill has preheated for 10-15 minutes, scrape the grates with a grill brush or grooved grill spatula.
If there are any stubborn pieces that do not loosen easily, dip your brush in water and continue scrubbing. This will create steam to help loosen those bits of food that appear to be holding on for dear life.
These grill pads are also awesome to have on hand. In addition to working with your grill brush to clean your grill, they condition and grease the grill plates, which helps prevent your food from sticking.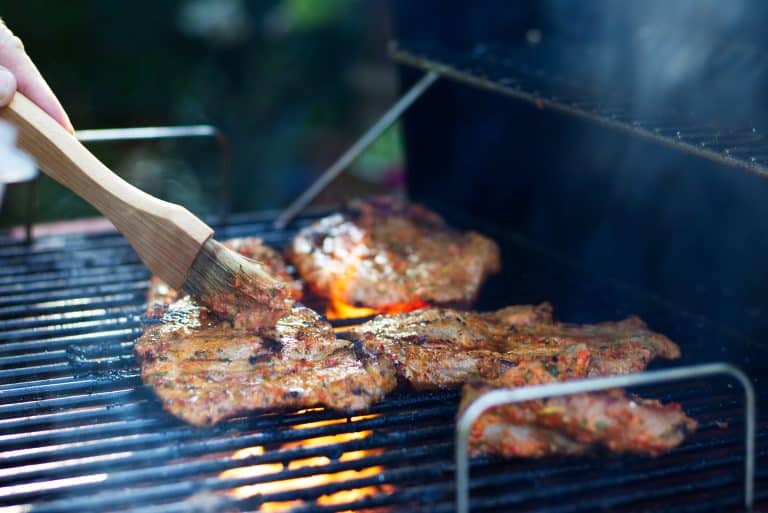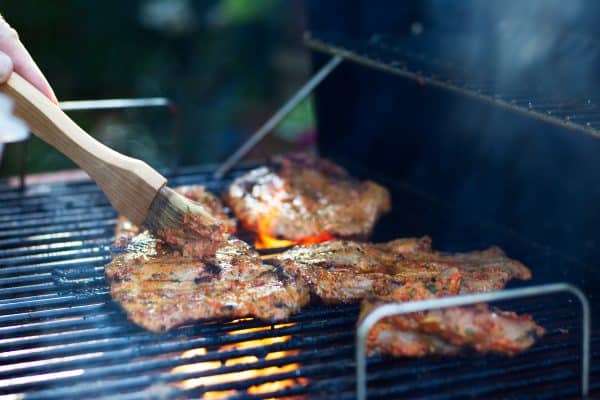 Tips for Searing Meat
Pat meat dry with a paper towel before throwing on the grill. The drier the surface of your meat, the easier time you will have browning it evenly.
Don't place your food super close together. You're going to want to leave some room for heat to rise around each piece for more even cooking.
Flip your meat frequently, to keep it from burning on one side. The only exception to this is if you are grilling burgers. I only flip my burgers once….and stand back so you are not in the path of the inevitable flair up!

Grilling Vegetables
Brush your vegetables with olive oil before placing them on the grill.
Cutting veggies such as potatoes and peppers into chunks helps them cook faster.
Cook your veggies until they are "crisp-tender" for the perfect consistency.
Grill baskets and grill mats are AWESOME for veggies!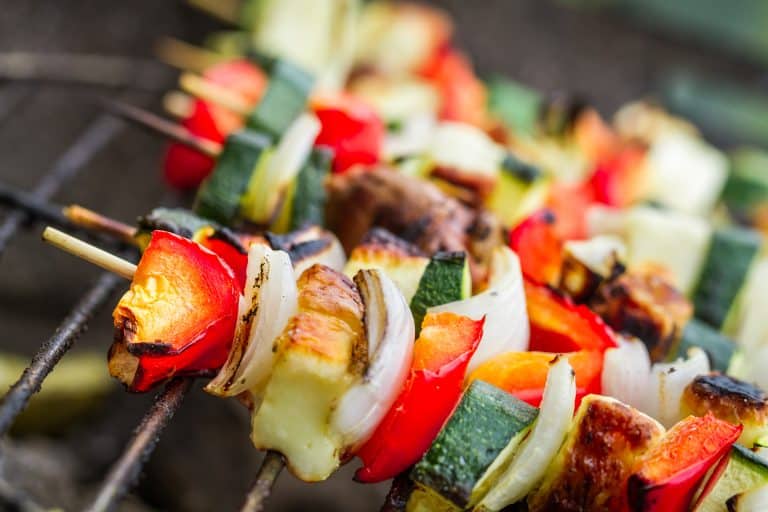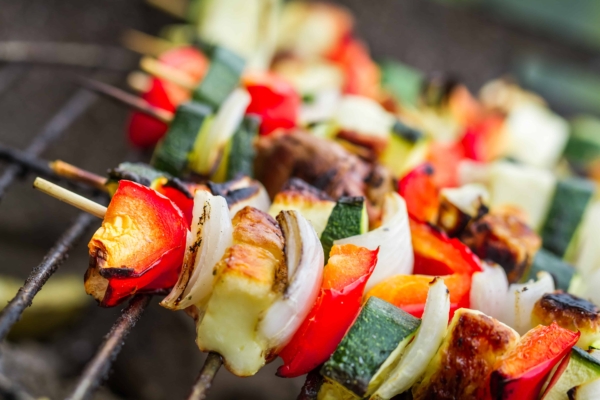 Everyone loves "Food on a Stick"
Shish kabobs are a great way to grill food quickly (small pieces cook fast over a flame) and have dinner ready in a hurry.
Cut up chunks of meat and veggies, salt and pepper, and thread them on skewers. Using this skewer tray keeps kabobs off the grates and makes them MUCH easier to rotate for even cooking.
Grilling Chicken Wings and Drumsticks
Chicken wings on the grill are AMAZING and a holder keeps your wings in place and allows you to easily baste and brush them with sauce.
A chicken leg rack will hold drumsticks in place while they cook. It's very easy to use and helps your chicken legs cook evenly.
Last But Not Least – The Grilling Tool That Will Change Your Life!
I was walking through Home Depot last summer when I spotted this foolproof thermometer! You simply download the Weber App and insert the probe into whatever you are grilling. The app then walks you through selecting your cut of meat and the probe keeps your informed of the internal temperature of your meat and sets off an alarm on your phone as the meat reaches its desired temperature. I have been cooking chicken and steaks to perfections since I purchased this. No more cutting the meat in half to see whether or not it's done!
Let's Get Grilling!
Now that you have the basic premise of grilling down and a few tools you can use to keep your dinnertime grilling easy, fire up that grill! Start with something easy like burgers or brat to get your feet wet and before you know it you'll be a regular grilling pro!
Other Posts You May Love: