The Ultimate Guide to Hygge Your Life & Home
This Ultimate Guide to Hygge will show you how to make your life and home more hyggelige. Check out the many tips and ideas to help you create the coziest, comfortable life ever!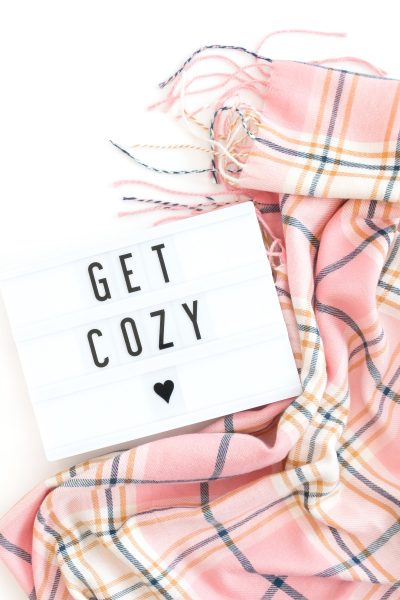 Note: The links in this post may be affiliate links.
What is Hygge?
Mirriam-Webster defines Hygge (pronounced "hoo-guh") as "a quality of coziness that makes a person feel content and comfortable". The word is often used to describe something as cozy or comfortable.
Hygge is a Danish concept that embodies simple rituals involving family, friends, food, self-care. It can also include just about anything else that makes you feel cozy and evokes happiness.
In Denmark, over half of the day can be spent in darkness and temperatures are often freezing. Many say that Hygge originated as a way for the Danish to find ways to brighten their spirits and lighten the stress that can come with being stuck indoors for hours on end.
How to Add Hygge to Your Life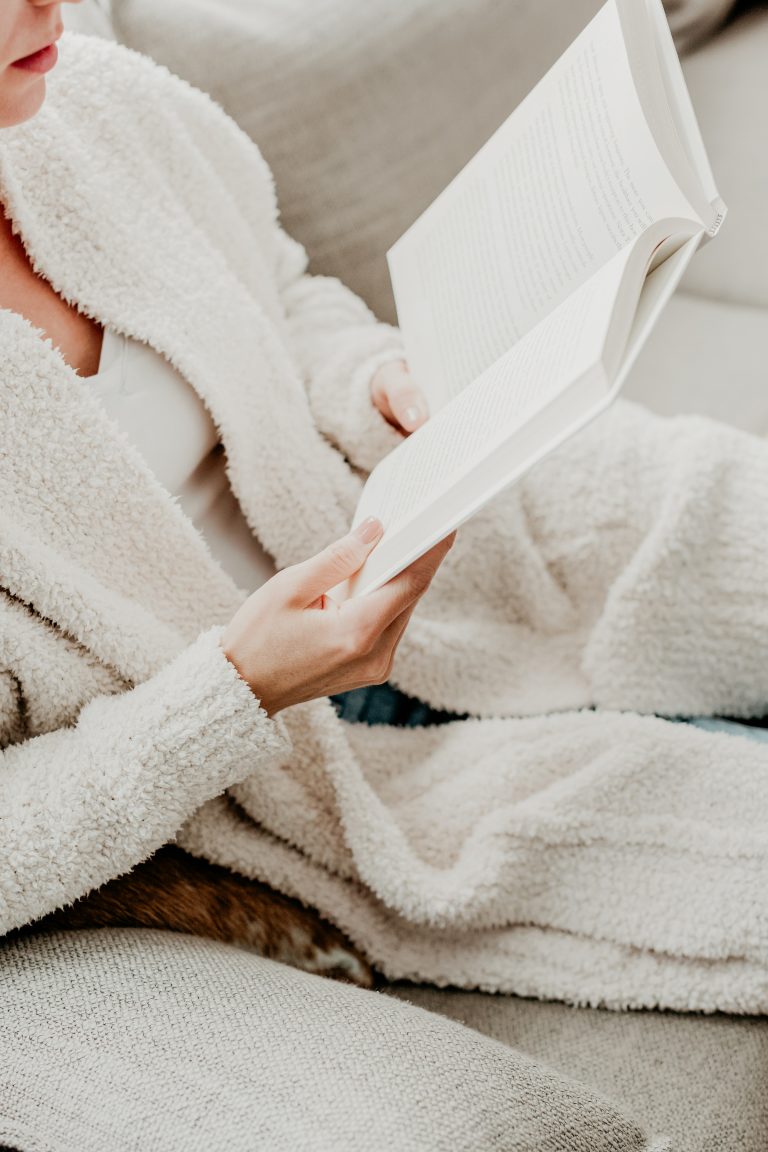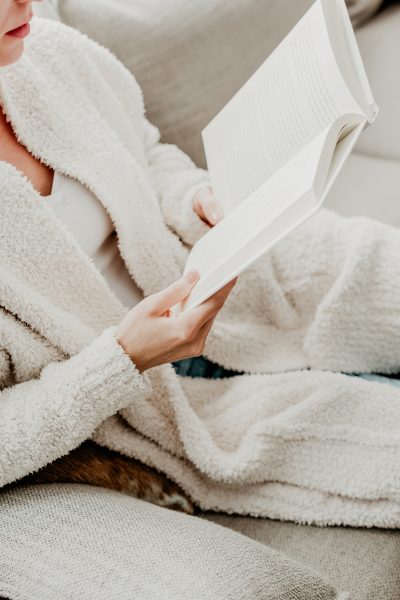 Adding Hygge to your life can be as simple as taking a few moments before the rush of your morning begins to enjoy a relaxing cup of coffee, to enjoying alone time curled up in a cozy blanket with a good book, all the way to hosting an evening in with your closest friends.
The fantastic thing about Hygge is that it's up to you to define what "cozy" means to you and how you want to add those elements to your day.
Here are a few ideas for "hygging" your life. All of these are the most Hygglieg (Hygge-like) when you're focused on the activity at hand. Which means no scrolling Instagram or checking your emails! 🙂
Make a batch of cookies or a loaf of quick bread with your kids or a friend.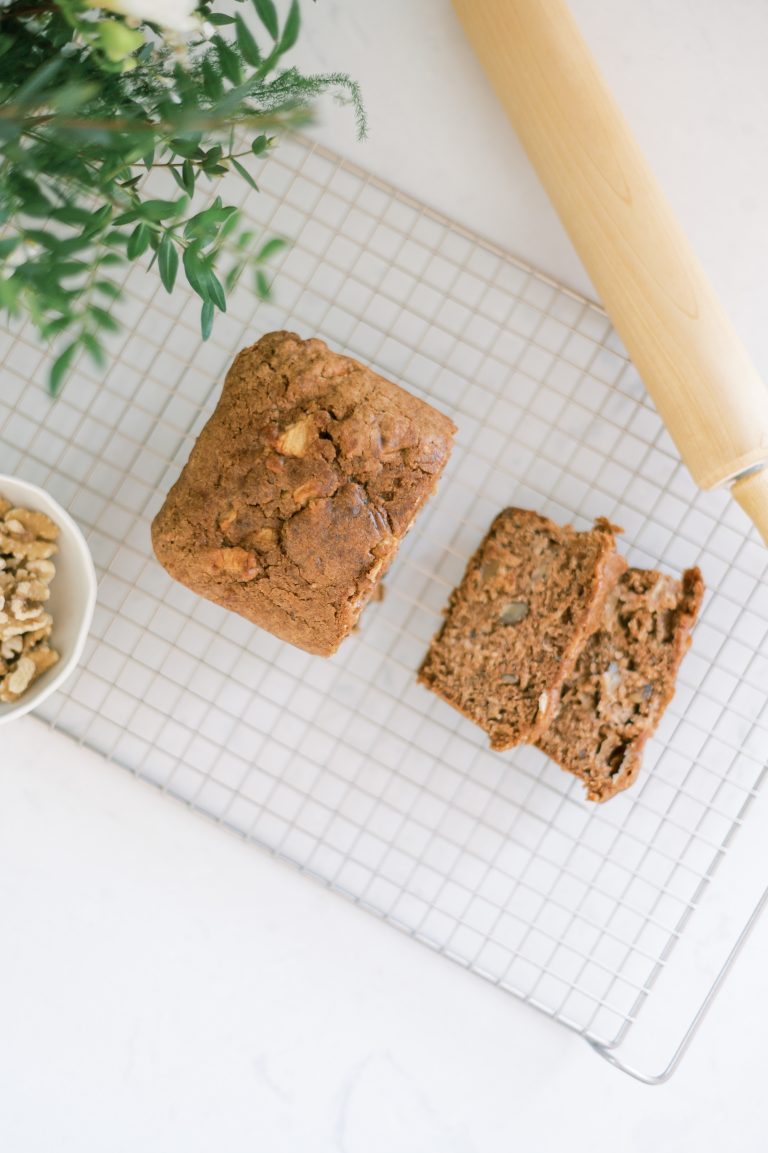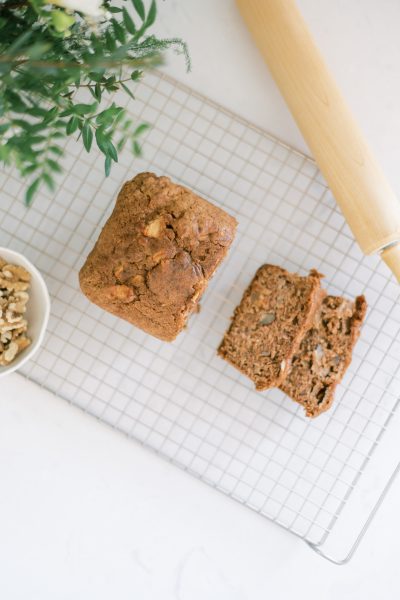 Bonus points – make enough to share and either invite them over or make a surprise delivery to their home.
Bake some of these "no-stress" desserts to enjoy and share with others. As a bonus, all of the quick bread recipes, make two loaves:
Make it a point to wear cozy clothes.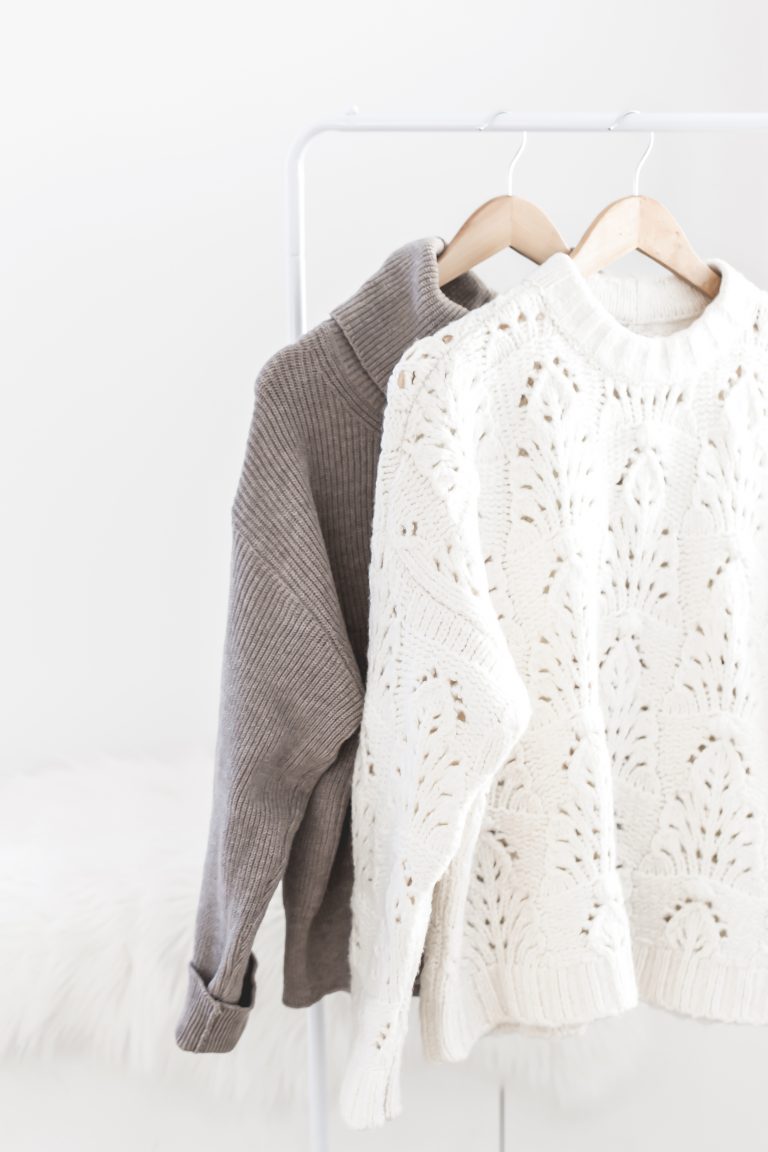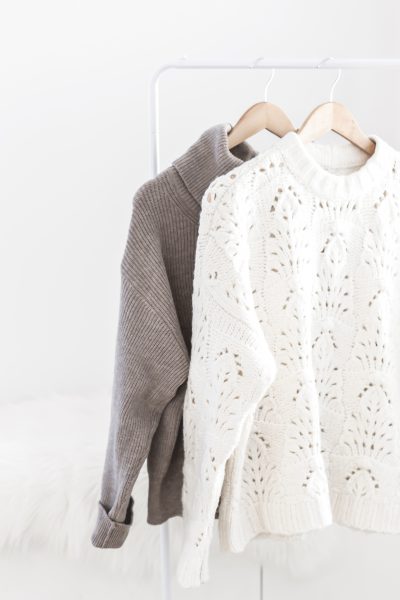 I've never really understood constricting clothing (seriously, why are pencil skirts even a thing?). I only wear clothes that are relaxed and allow me to easily curl up in my office chair while working. Clothes that transition right into evening soccer games and carpooling are a definite bonus.
These days SO many comfy clothing items are disguised as business wear. Some of my favorite are these "dress yoga pants". (I own a pair in black, gray, and navy and rotate them all week long).
You can also find a ton of cozy workwear from Halogen, plus this brand never fails to deliver on comfy sweaters.
Try to spend a little bit of time every day outside.
While sometimes easier said than done, even a few moments of direct sunlight will brighten your day.
Spend time with family and friends.
Hygge by its very nature is meant to bring people together. Gather your family or a small group of friends and spend quality time together.
This could be something as simple as a family dinner (with no phones) and a good conversation or a cup of coffee with a coworker. Open a bottle of wine and binge-watch a new series on Hulu with your partner or have a family game night.
Take some "me-time" and practice self-care.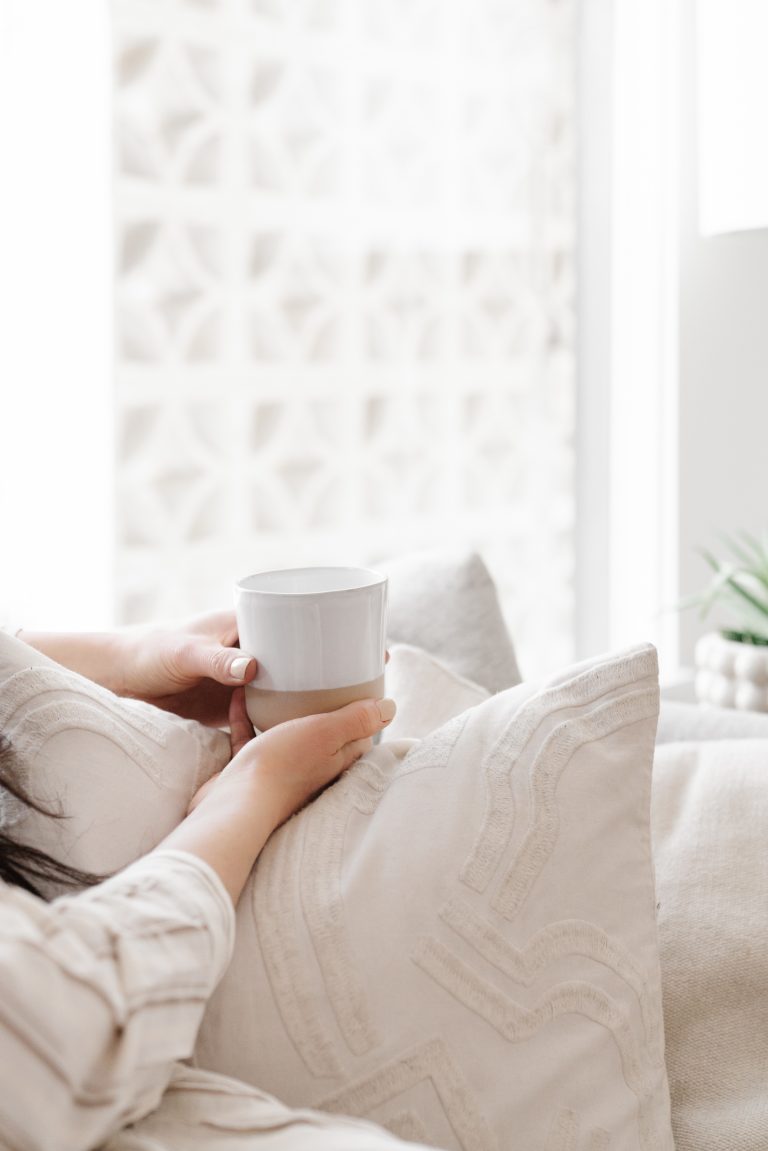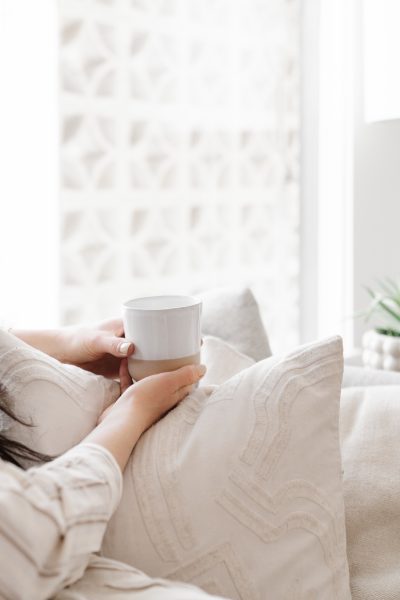 As much as Hygge promotes quality time with your people, "met-time" and self-care is just as important to creating a cozy life and reducing stress. Here are some great ways to decompress on your own"
Make a craft – even if you're not crafty, you can find super simple projects that will take your mind off of everyday stressors. Plus, it's really fulfilling to create something with your hands, especially if you're not used to crafting.
Pamper yourself by indulging in this incredible hair mask and this detoxing face max.
Cook a meal just for you – whether it's a favorite from your childhood that you haven't had in a while or something new you've always wanted to try.
Relaxing with a good book and a glass of your favorite beverage is always a classic way to get in some "me-time".
Take a long, hot bath complete with these lavender bath salts.
If you can swing it, spend a night by yourself in a local hotel. Pack cozy clothes, a journal, a bottle of wine, and your favorite snack foods. If you really need to decompress, this is a great way to get away from the distractions of home (laundry, dishes, housework!) and focus on a special project, book, or even just catching up on uninterrupted sleep.
Watch some guilty pleasure tv. Even if you can only get in one episode of your favorite "Real Housewives" series, you'll appreciate the mindless pleasure of checking out for 45 minutes.
How to Hygge Your Home
It's all about the lighting.
Because Denmark is dark so much of the year, adding light is an important aspect of Hygge. There are three main ways to the Danes do this:
Candles – natural unscented candles are preferred here. You're going for ambiance, not artificial over-powering scents.
Fairy lights – if you want an easy way to add "magical" light to your home, these fairy lights are the way to go. Plus, if you're not a fan of burning candles, these are a nice way to add soft, dancing light to your space.
Hygge lamps – designer lamps are a common splurge in Denmark. Etsy has a large array of hygge-like lamps if you'd like to add some special, cozy lighting to your house.
Bring nature inside whenever you can.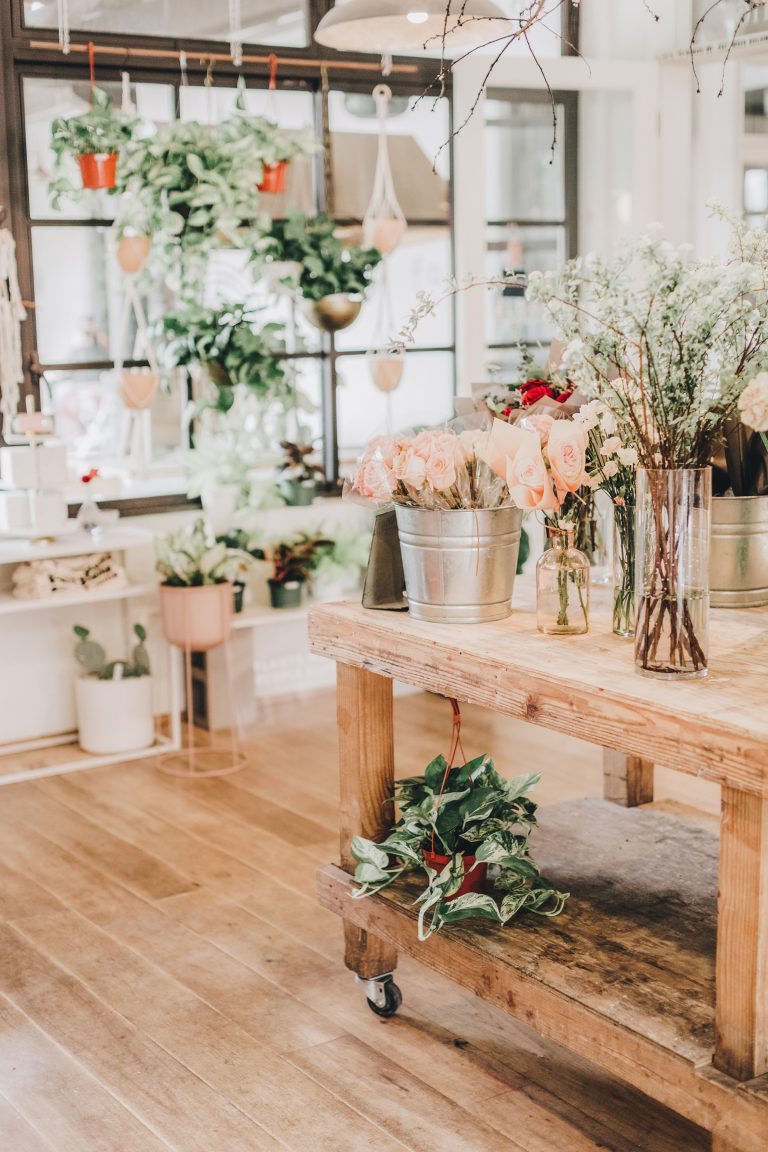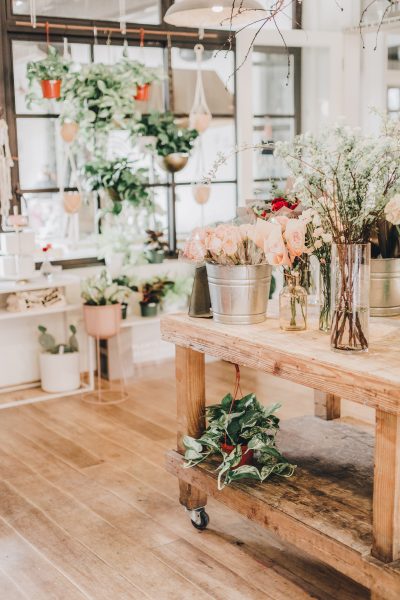 Sprinkle houseplants throughout your home. Even if you don't have a green thumb, most Philodendron are almost impossible to kill. Realistic looking faux plants can have almost the same effect creating a hygge mood and require zero effort.
Fresh-cut flowers are an easy way to add color and liven up any space. Many grocery stores offer affordable, in-season varieties. And, if you live near a Trader Joe's you are totally in luck! They have an awesome variety of inexpensive fresh-cut ready-made bouquets and mix-and-match options.
Plant a window-still herb garden. This small pot set is perfect for growing basil, thyme, oregano, and mint.
Hang art featuring nature scenes.
Display rocks or shells you or your kids have collected.
Hang sheer curtains to bring in as much natural light as possible.
Add cozy, usable elements to your decor.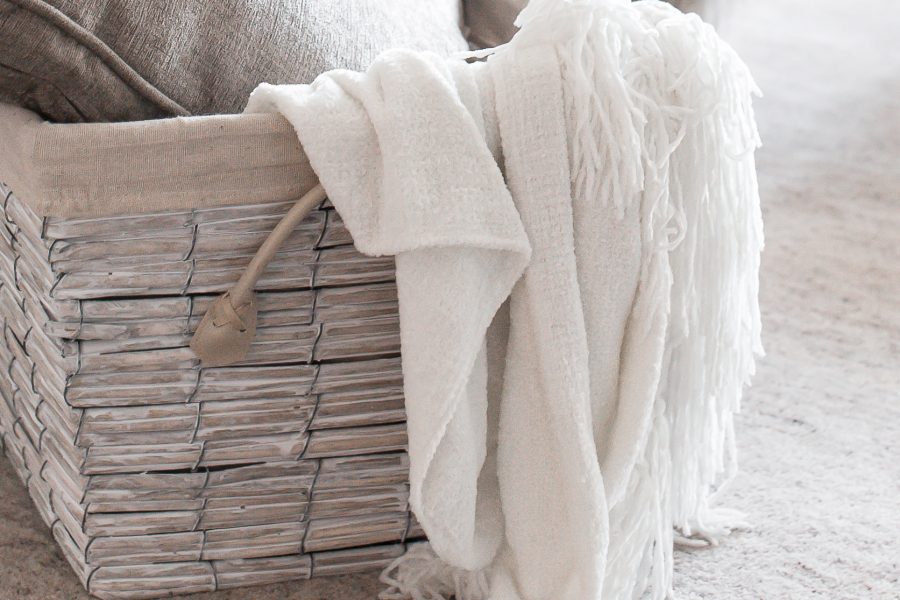 Fill a cute wicker basket with cozy blankets that are always within arm's reach when someone wants to curl up on the couch.
Keep these popular floor pillows and french mattresses handy for getting comfy on the floor during an impromptu movie night.
Create a cozy Hygge nook
Create a favorite cozy spot in your house where you can retreat to unwind.
Place a small end-table or garden stool next to a cozy chair. Next, fill the spot with the most comfortable blanket in the world and a stack of your favorite magazines.
Learn More About Hygge – The Best Books About Hygge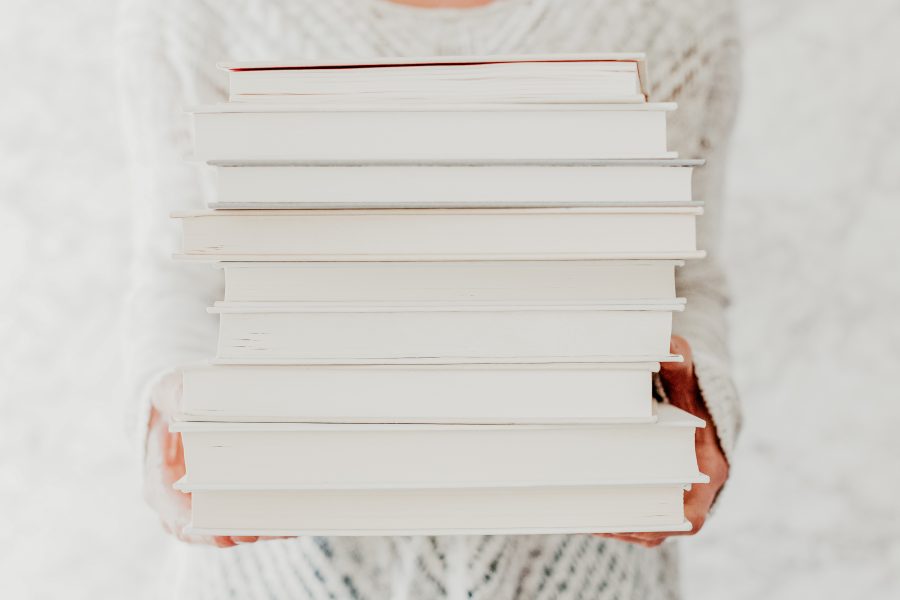 As Hygge has become a more popular concept in the United States in recent years, more and more great books on the topic have been published.
Here are some of the best guides to get you started if you're interested in learning even more about Hygge.
How Hygge Will Improve Your Life & Well-Being
The Danish people have proven time and again that incorporating Hygge elements into your life will lead to increased happiness, less stress, and an overall feeling of coziness.
For even more Hygge ideas, check out this post on how to Hygge your kitchen for summer and this one on how to make your living room extra Hygge cozy!
More Posts About Cozy Living