Brilliant Small Kitchen Appliance Storage Ideas
Are your small appliances taking up too much space in your kitchen? Take back that valuable kitchen real estate by implementing these kitchen appliance storage ideas!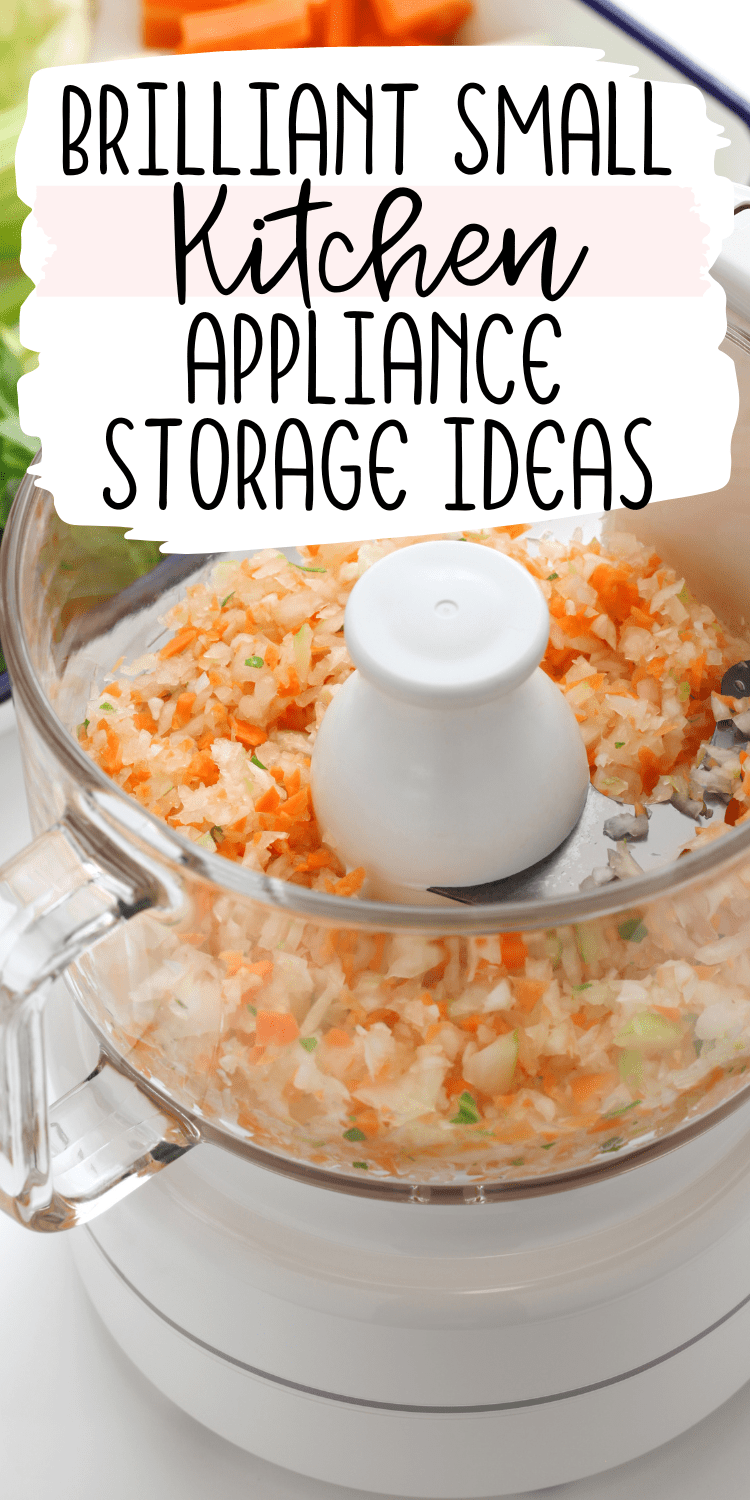 Note: The links in this post may be affiliate links.
If you're a kitchen appliance junky (hand raised over here!), the first step is to take an honest inventory of your small appliances. Begin by sorting them into three categories:
Appliances you frequently use on a regular basis
Those appliances you rarely use
The appliances you never use/haven't used in years
Frequently Used Appliances
Unless you use an appliance almost daily, it should not be taking up valuable counter space in your kitchen.
Appliances that may have a home on your kitchen countertop include:
A Coffee Maker (if you're a regular coffee drinker).
An Ice Maker (like this amazing "good ice" machine with a permanent spot on the counter next to my refrigerator).
Your Stand Mixer (if you're a baker, those things are just way too heavy to pull in and out of storage if you're using them daily).
A toaster oven (for those of you heating up chicken nuggets and pizza bagel snacks on the regular).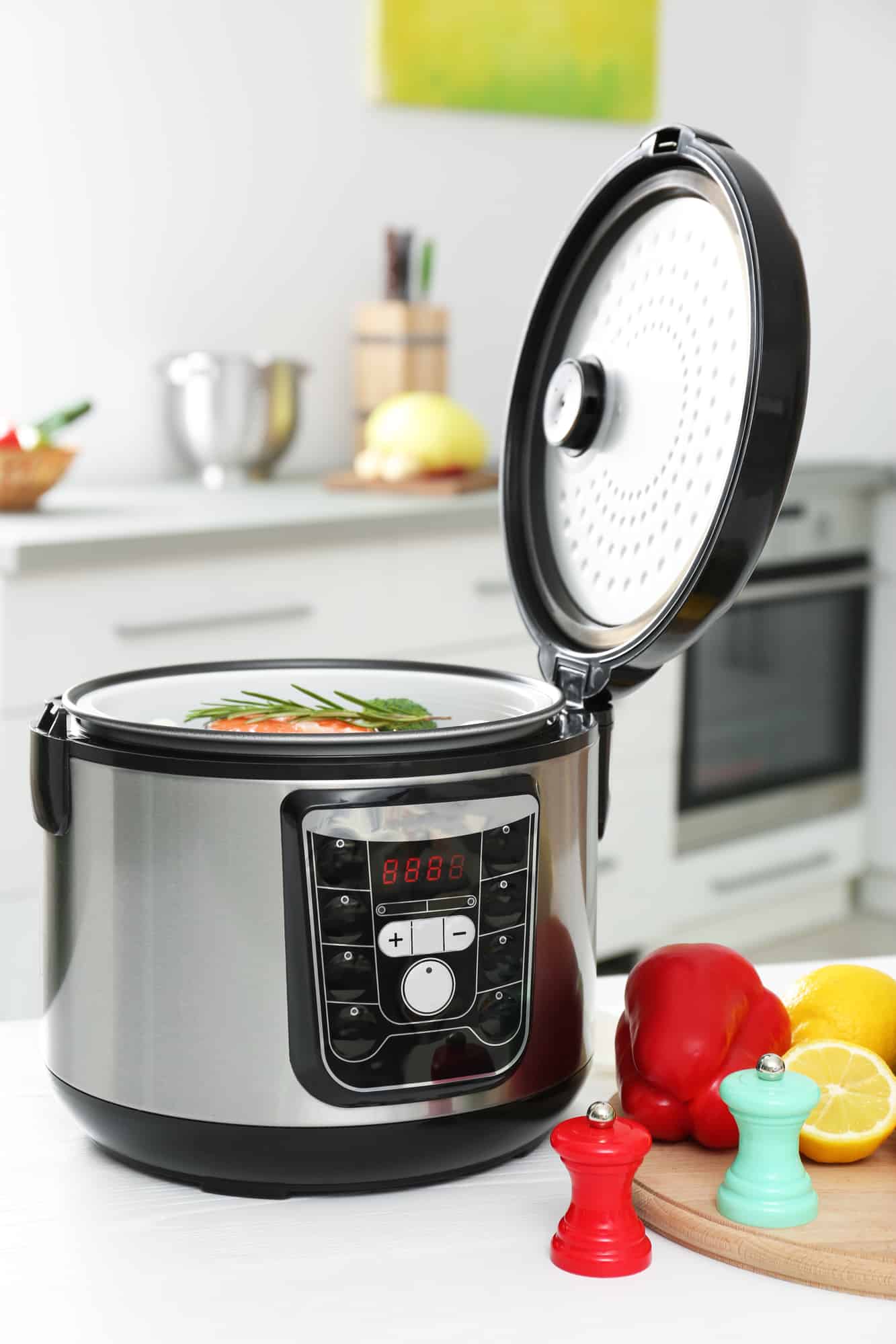 For other items you regularly use that you want easy access to, a great way to keep them at arm's reach is to keep them:
In an appliance garage (if you have one).
In your kitchen island (if you have extra shelves/cabinets/drawers).
A pull-out pantry (again, if you have one)
Inside your kitchen cabinets, on a shelf that is within easy reach.
If you want these items in plain sight, consider installing open shelves or placing an open bookcase (like this one) in your kitchen to easily mimic the look of open shelving.
A great way to make sure you can easily locate your small kitchen appliances when you're looking for them is to store like items together.
Baking & Mixing: stand mixer, hand mixer, food processor, and blender together in a lower cabinet.
Breakfast: store your coffee machine and waffle iron in the same cabinet space.
Dinner: Keep your Instant Pot (pressure cookers), Crockpot, Rice Cooker, and Panini press together.
Infrequently Used Appliances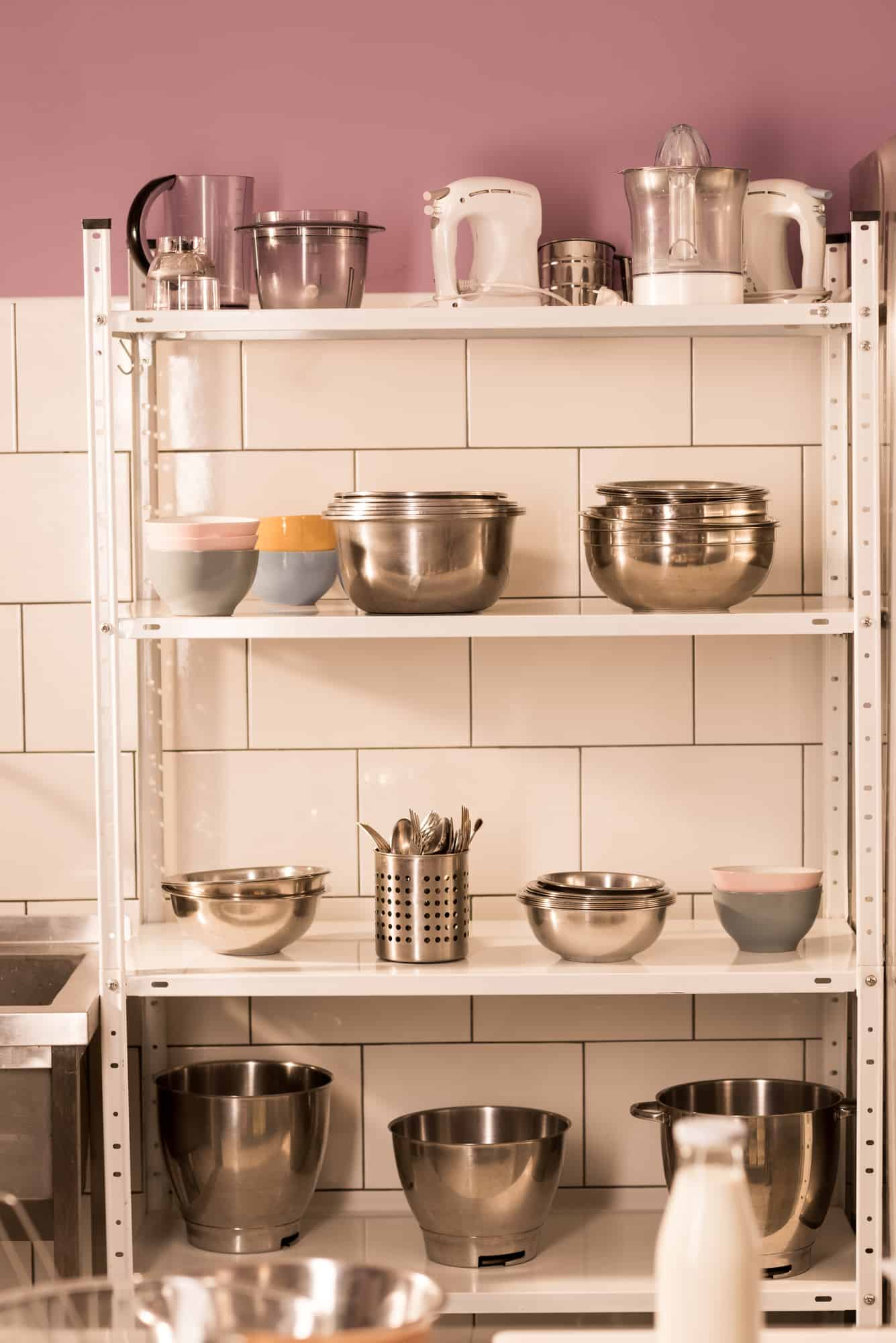 If you don't have a lot of space in your kitchen to store the small kitchen appliances you infrequently use at arm's length, it's time to find creative ways to store them!
The top shelf of your cabinets is the perfect place to store these items if you have extra space in your kitchen.
Adding a shelving unit like this one is great for storing your appliances and other kitchen overflow if you have a basement.
A closet shelf.
The attic.
A rolling bar cart
In a dining room cabinet
Inside deep kitchen drawers
Under your kitchen sink
Items in this category might include an ice cream maker you only pull out in the summer or a popcorn maker you use for movie nights. You don't want to get rid of them or hide them away so well you forget about them. Find a small space you can store them together and grab them whenever you need them.
Appliances You Never Use/Haven't Used In Years
Now on to the appliances you rarely use or haven't used in years – begin by asking yourself why you haven't used them:
Is it because you have another appliance that does the same job and it's easier to use? (For example, do you use your high-quality blender instead of your food processor? Or do you use the slow cooker function on your Instapot instead of your stand-alone slow cooker?)
Is it broken?
Was it something you used once and realized it was sort of dumb, or the appeal has worn off (here's looking at you fondue pot and quesadilla maker!)?
Is it so difficult to clean that it's just not worth getting out and using?
These items are taking up a lot of space that you could use for items you really love – so give yourself permission to get rid of them! (There is no reason to look for storage solutions to house things you don't like and/or don't use.)
A local charity or friend may happily take it off your hands if they are in decent working condition. If it's broken or really just not useful, throw it in the trash – you'll likely forget all about it in no time and love the extra room you've created in your kitchen.
In Conclusion
By keeping only the kitchen appliances, you use and love (and making sure they're within easy reach!), you'll find cooking and getting organized in the kitchen so much easier and less stressful.
More Cleaning & Organization Ideas For You