Easy Ways to Turn Your Living Room into a Personal Retreat
Having a comfortable, cozy space in your house that doubles as a personal retreat AND a spot to gather with family and friends is essential. In most homes, the living room is just the spot. These easy, simple, no renovation-required cozy living room updates will help you turn your house into your own hygge dwelling.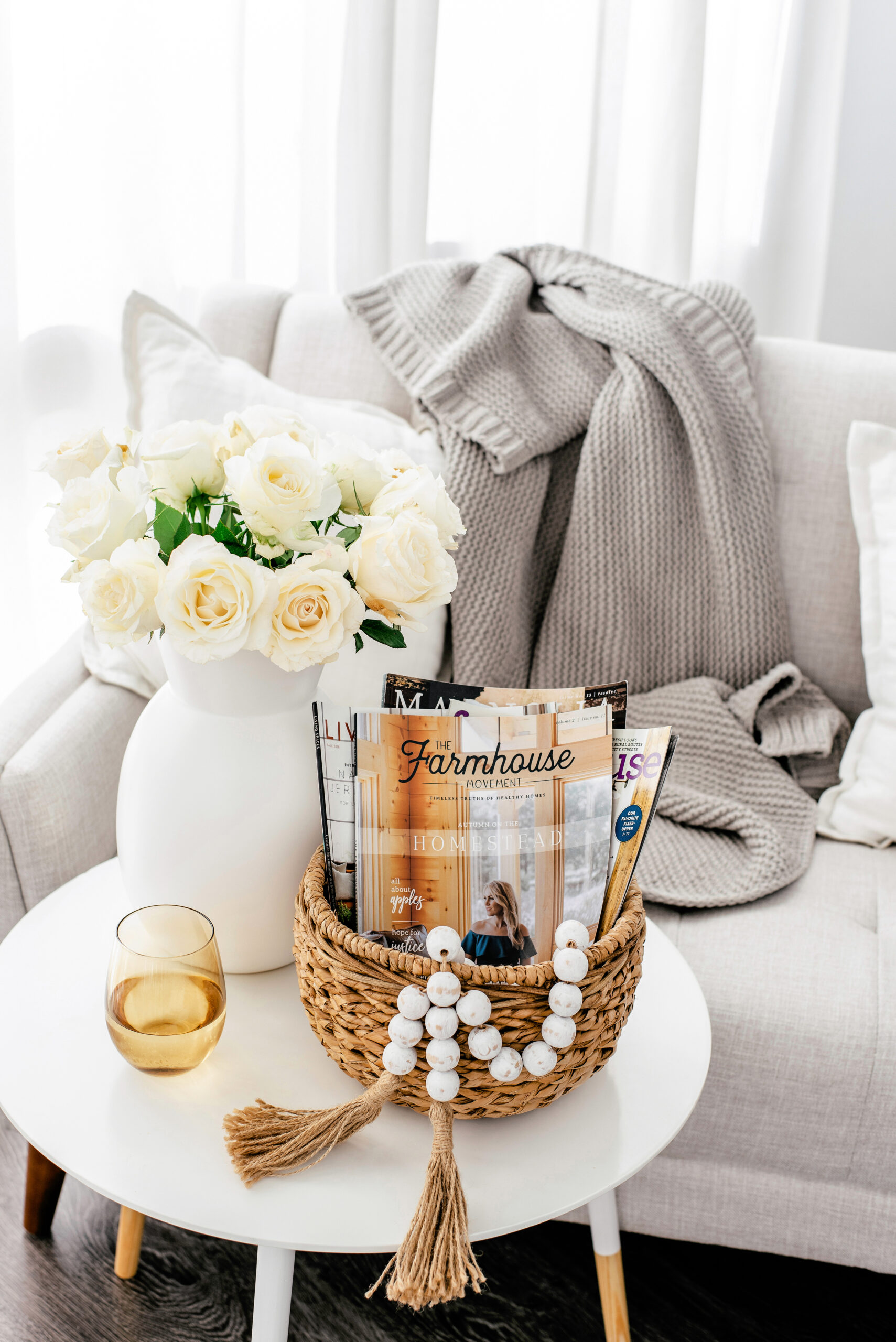 Note: The links in this post may be affiliate links.
Way too Much on Your Plate?
If you're like most moms, you spend your days working at your job and your evenings doing "all the things" to keep your home and family running.

You're probably juggling sports practice, after-school activities, dinner, homework, cleaning, and those last-minute work calls that pop up in the evenings.
When you're at home, you need a cozy space you can hang out in with your family but also serves as a comfy spot you can relax in when you have a moment of "me time".
Creating Your Own Personal Retreat
Creating a cozy and inviting living room doesn't mean overhauling your house. Nor does it have to mean spending a ton of money or getting a design degree.
You can easily add elements to your living space to make it feel cozy without making any major design changes. (If you're interested in learning more about cozy living in general, check out this post on Hygge 101.)
Here are some quick ways you can easily add cozy elements to your living room:
1. Add Comfy Blankets to Make Your Living Room Feel Extra Cozy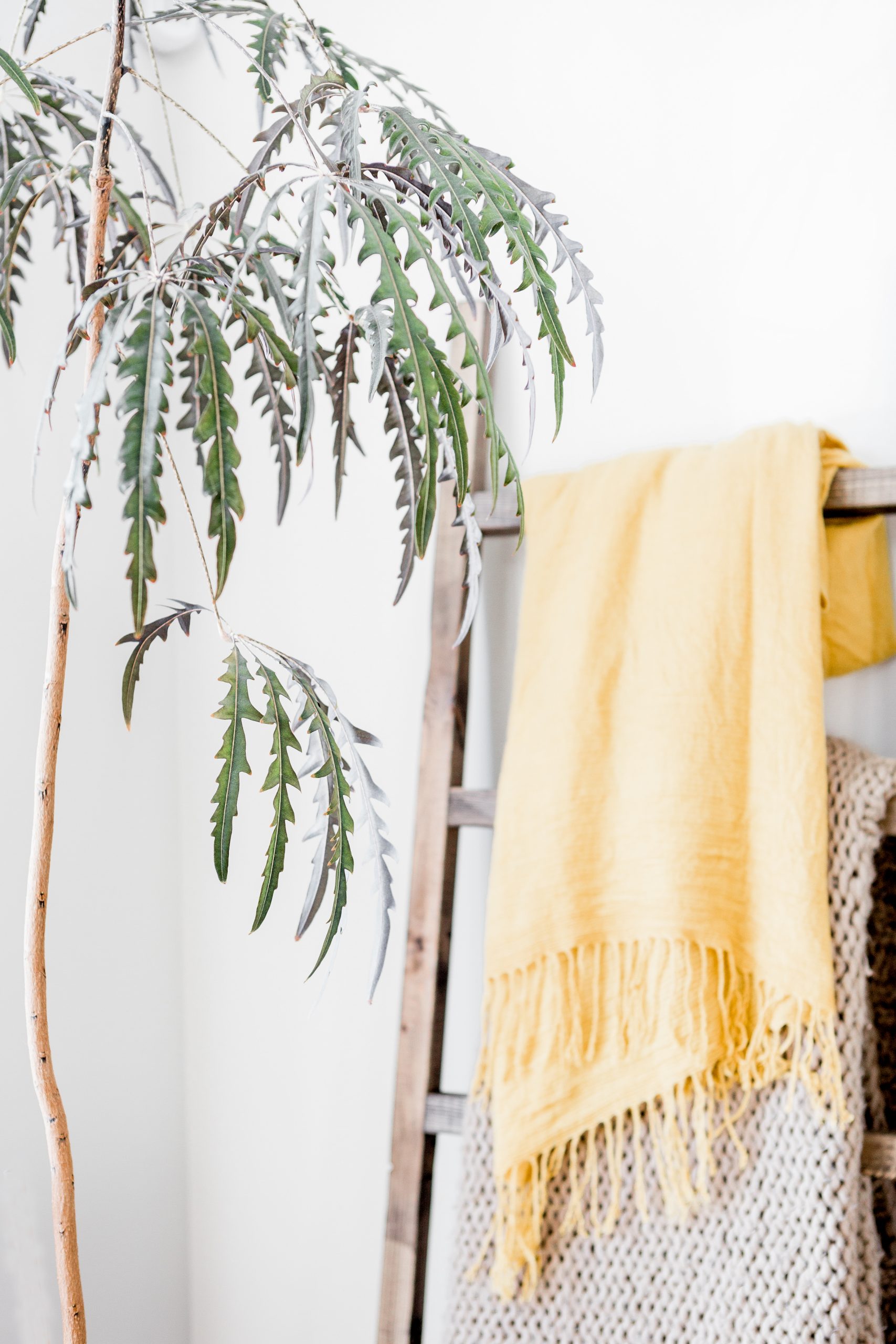 A basket piled high with fluffy, cozy blankets sends an invitation to curl up and relax.

Draping a warm-hued throw over the back of your favorite comfy chair not only adds an aura of coziness but is at arm's length when you are ready to snuggle up.

Casually tossing a faux fur blanket over the arm of your coach creates a deliciously homey place to curl up. (This blanket has gone viral throughout my family….wrapping up in it is like being engulfed in a hug from a giant teddy bear.)
2. Decorate with Dancing Fairy Lights and Soft Candlelight to Hygge Your Living Room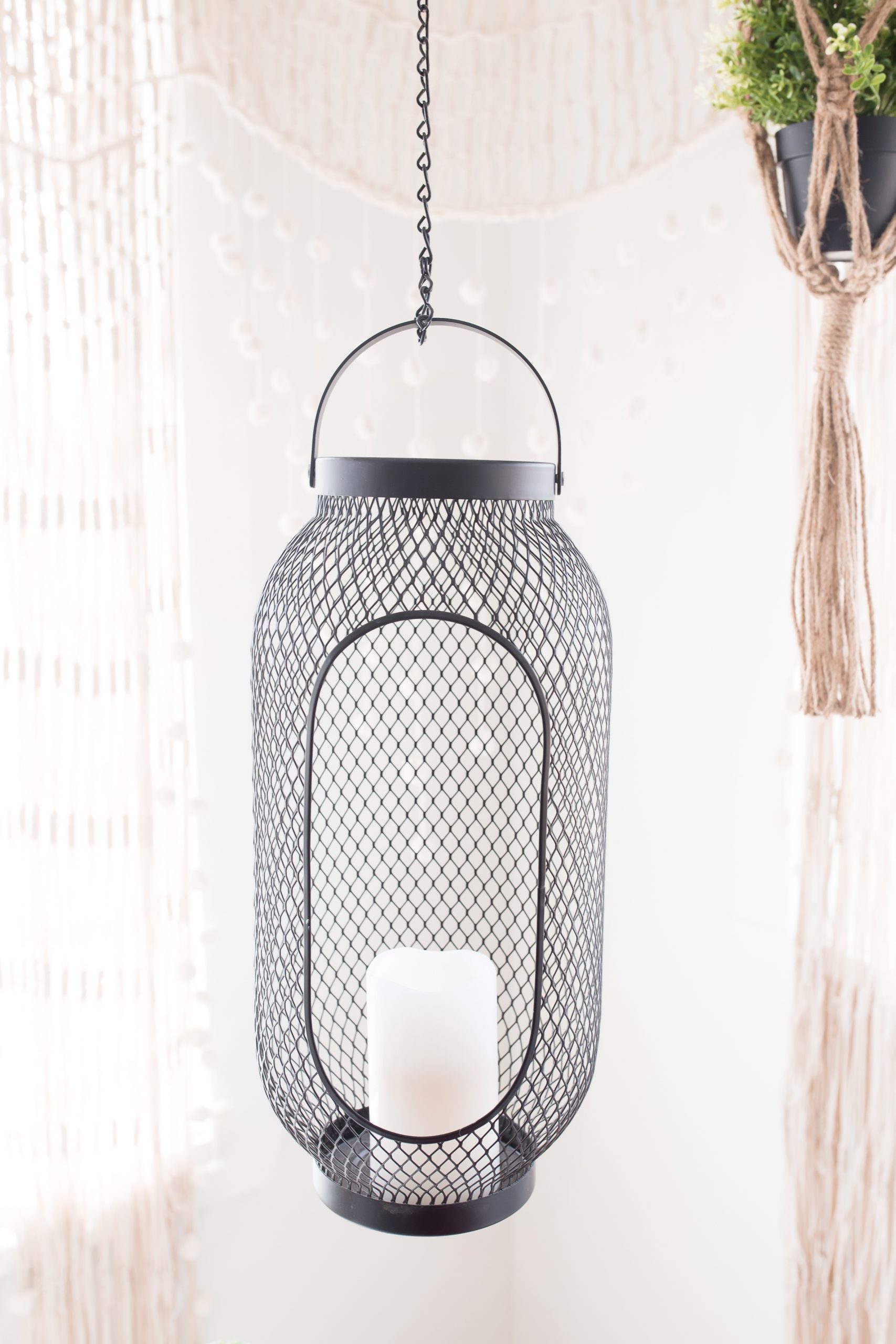 There is a good reason that candlelight is at the center of the Danish concept of Hygge. The soft glow of candlelight or twinkling fairy lights instantly relaxes the mood of a room.
Scatter a string of fairy lights over your mantel and strategically place another set or two around your living room. (This set comes with a remote control that allows you to turn them on and off and set the light sequence. You can use the same remote for the entire set.)

These adorable fairy light trees are also cozy, unique, and usually a conversation starter with guests. (Visually, they do leave something to be desired during the day, but when you light them up at night, they're awesome.)

Add a candle with your favorite scent or a grouping of tea light candles to immediately soften the ambiance of your living room.

If you're allergic to candles or don't want burning candles sitting around, flameless candles are a great alternative. These are some of the most realistic-looking flameless candles I've found.
3. Scatter Over-Sized Pillows to Add Hygge to Your Home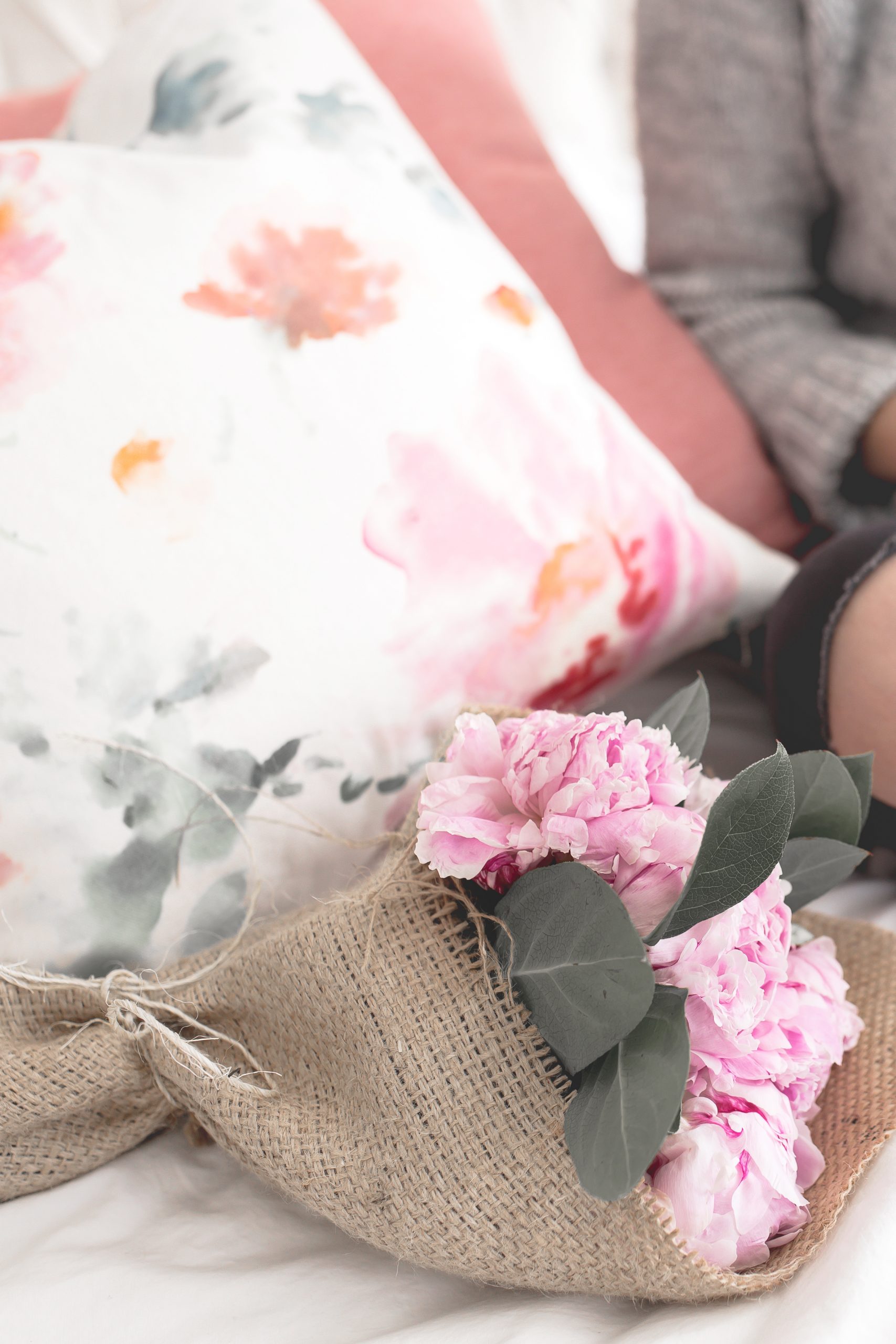 Oversized throw pillows are perfect for leaning back into while reading a book and sipping a cup of coffee. Place one on the arm of your couch or prop it up against a piece of furniture if you prefer to sit on the floor.

These popular Floor Cushions and kid-favorite French Mattresses are also perfect for vegging out during a movie night or binge-watching Hulu.
4. Find Ways to Bring Nature Inside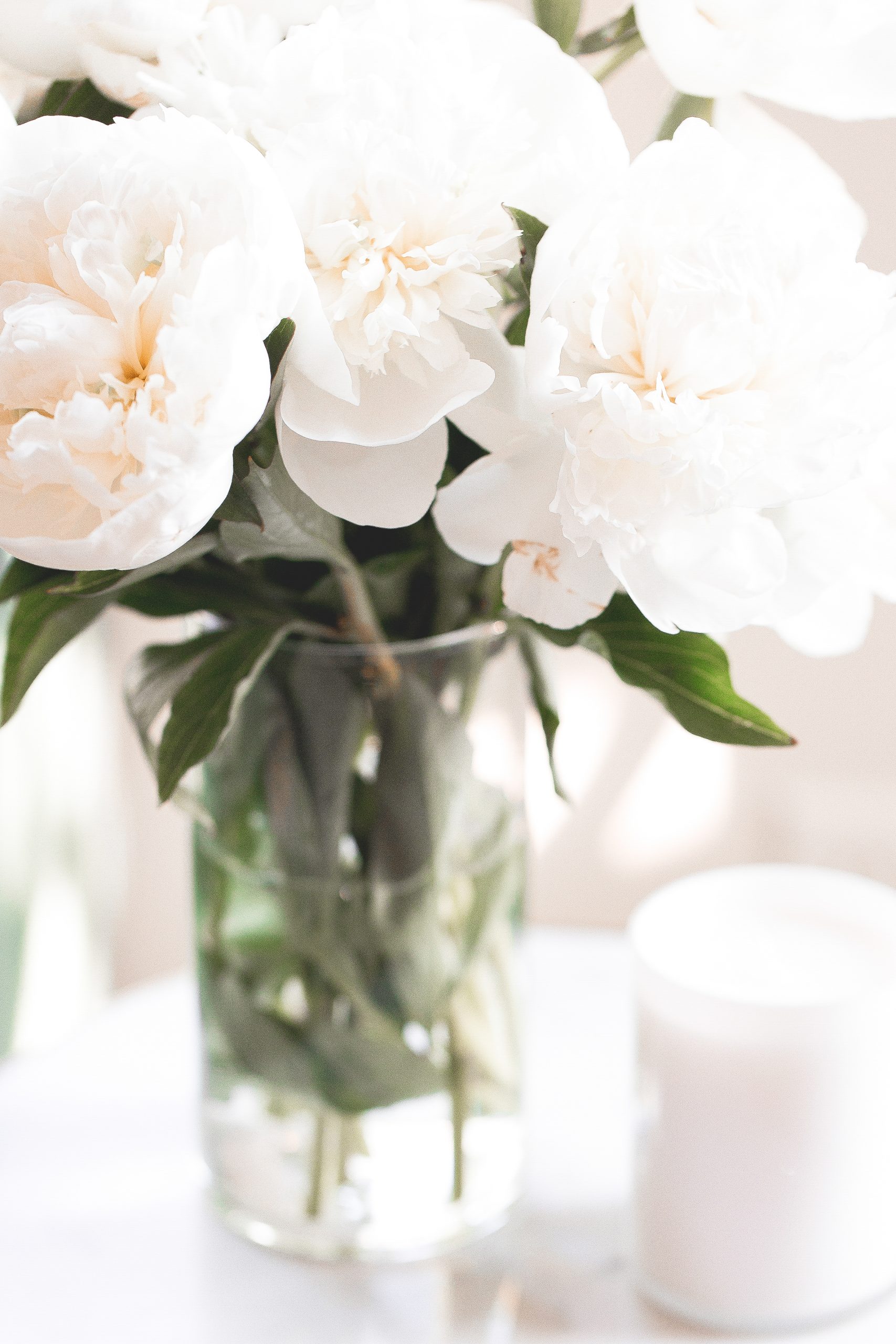 The next time you are out shopping, take a stroll through the floral section of your grocery store and pick out a bouquet and bring it home to display in your favorite vase.

Purchase a pretty ceramic flower pot and add an easy-to-care-for plant. Philodendrons are extremely hearty and require little sunlight. (I have no green thumb, and I've managed to keep the philodendron I received the day my son was born alive and growing for the last 16 years!)

If even the idea of a philodendron seems daunting, there are a ton of realistic-looking plants available. Pottery Barn, Crate and Barrel, and TJ Maxx are great places to pick up beautiful faux plants.

Do your kids have a rock or seashell collection? We live near Lake Erie, and my son loves to walk the beach and collect rocks that have been shaped and smoothed over by the water. I placed a candle in a large bowl and surrounded the candle with several rocks from his collection. Not only do I have a unique display on my coffee table, but my son also loves that he's contributed to the décor!
5. Well Placed Whimsical and Quirky Objects Add Hygge Appeal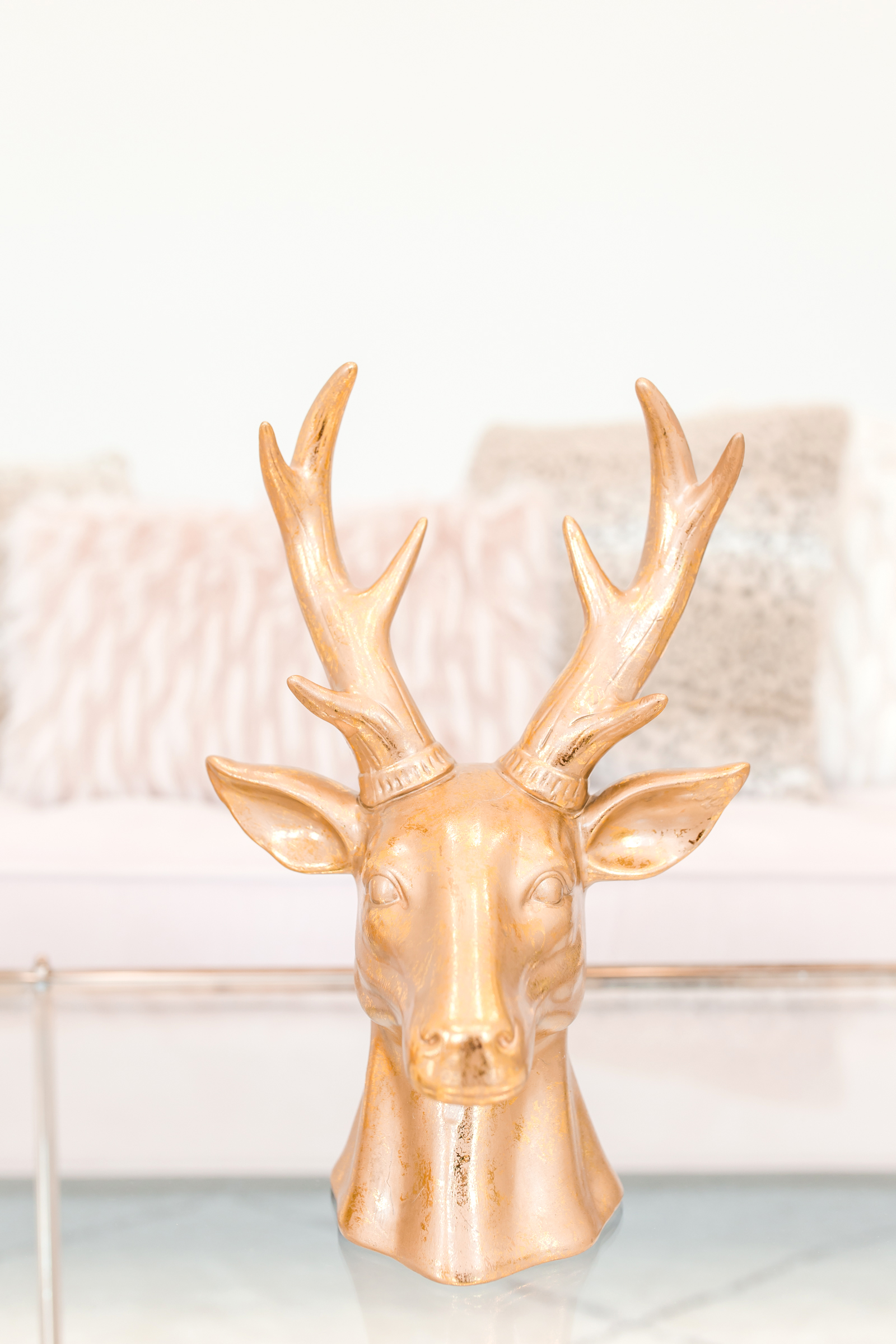 Have you ever been out shopping and come across something that made you smile? And you loved it even though you weren't sure what you would do with it?
Next time you do, give yourself permission to buy it and work it into your décor. While my family mocks me a bit every time I do this, that carved wooden llama and metal dragonfly are now perfectly at home in my living room. And seeing them staring back at me from my built-in bookshelves still makes me smile.
Here are a few more ideas of decor ideas that will make your living room feel cozy:
Photographs of family and friends in unique frames and shadowboxes
Interesting pieces of pottery
Unique candlesticks
Art prints that evoke a happy or cozy feeling
6. Decorating with Books Helps Creates Cozy Spaces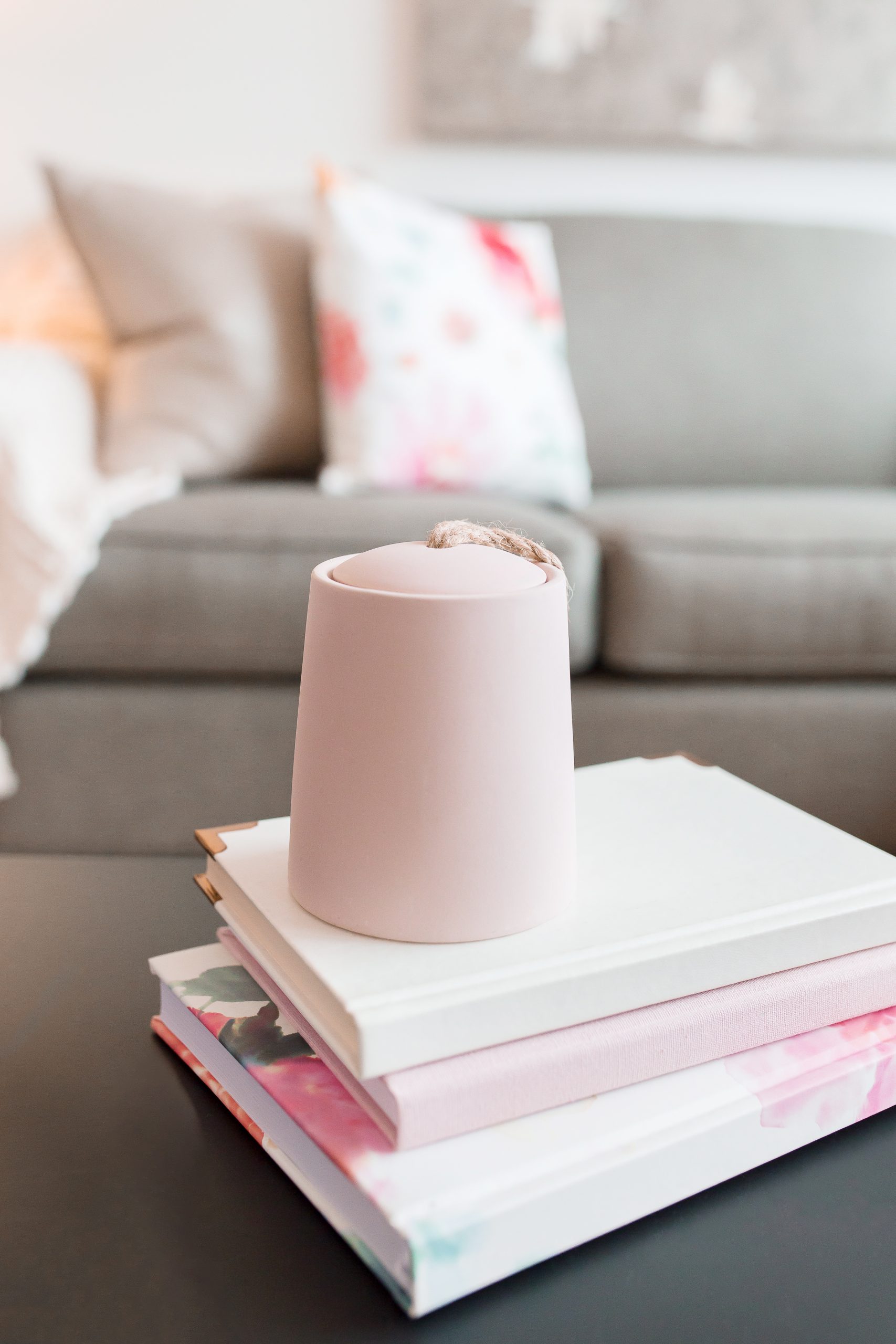 Place neatly stacked books on your mantel or an end table to add color and dimension. To make it extra cozy, choose books, favorite novels, and books that bring found thoughts and memories to mind.

Use a stack of books to showcase a favorite item by placing it atop a neat stack.

If you have space, add a cozy chair, end table, and a basket of books to create your own little reading nook.
7. Cozy Furniture Ideas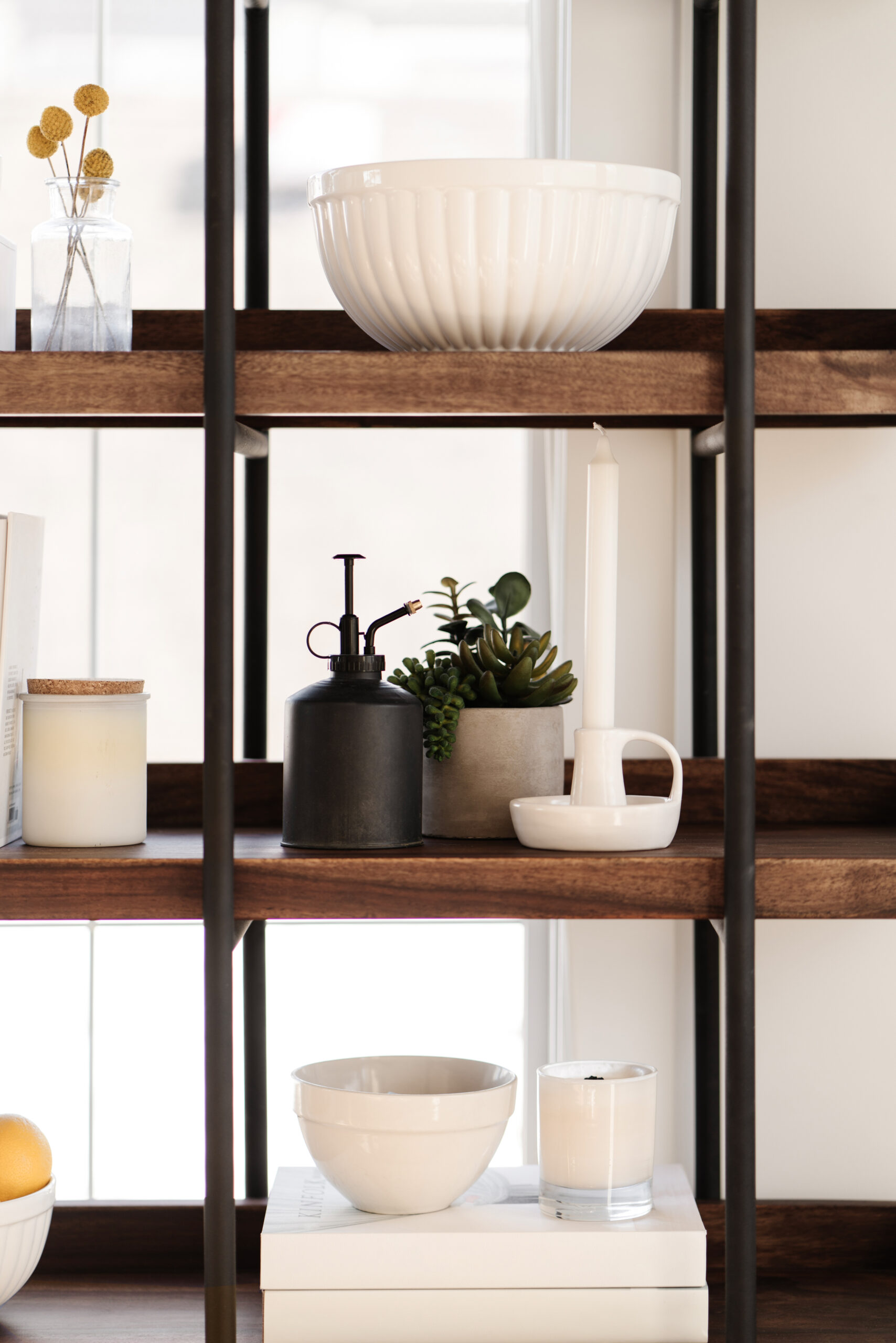 Add an oversized ottoman for extra seating. You can even swap out your coffee table for a plush ottoman and top it with a decorative tray to give your living room a cozier vibe. As a bonus, most ottomans have hidden storage inside where you can stash your extra throw pillows or board games.

If you're longing for old-fashioned built-ins, you can recreate this look by adding oversized bookshelves along a wall. Industrial Style Bookshelves can fit into almost any decor style and can be decorated to match any space.

Make sure you have side tables (barrel tables are especially cozy), so everyone has a place to put their drink or book.
8. Create Seasonal Displays on Your Mantel
If you have a fireplace mantel, it's the perfect place to get creative and change things up each season.
9. Add Rugs If You Have Hardwood Floors.
Rugs not only keep your feet warm, but they also serve as a cozy décor feature. If you have kids or pets, you absolutely need to check out the collection from Ruggable. All of their area rugs are machine washable, which makes them a dream to clean when spills happen!
Making Your Living Room Truly Cozy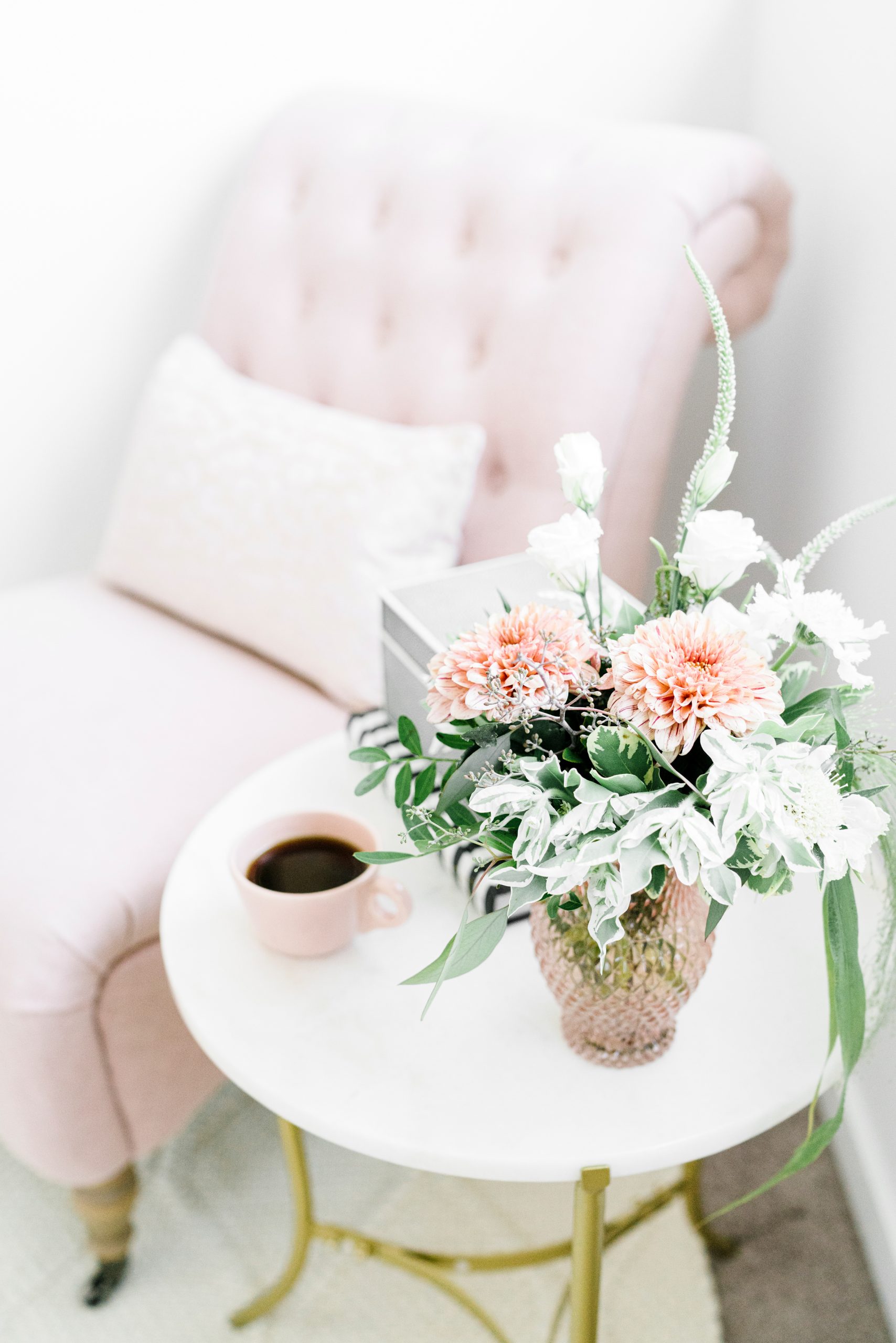 As you create a cozy space in your living room, add an element or two, sit back and enjoy, and see how it feels.
Continue to add cozy elements that feel right for YOU and help you relax. This is about creating a cozy space where you and your family can visit, catch your breath, and regroup in those moments in between the busy.
More Posts About Cozy Living