Make your home extra cozy this summer with these ideas for creating a Hygge home. Start with the "heart of the home" and use these ideas to create a Hygge Kitchen.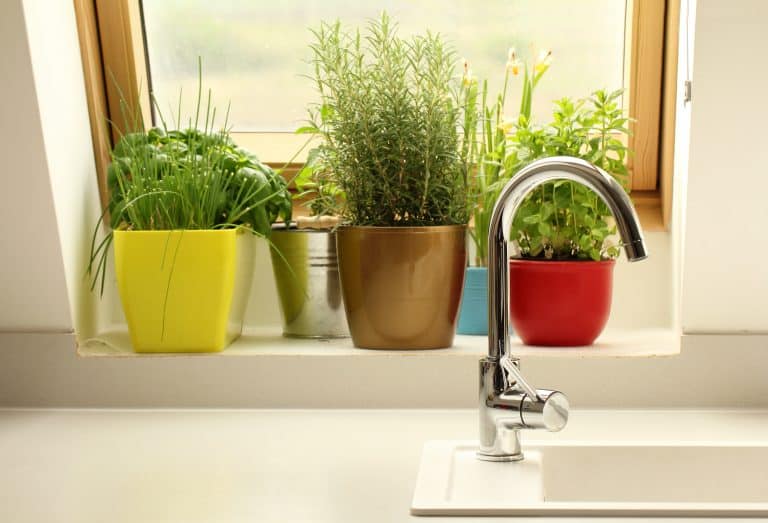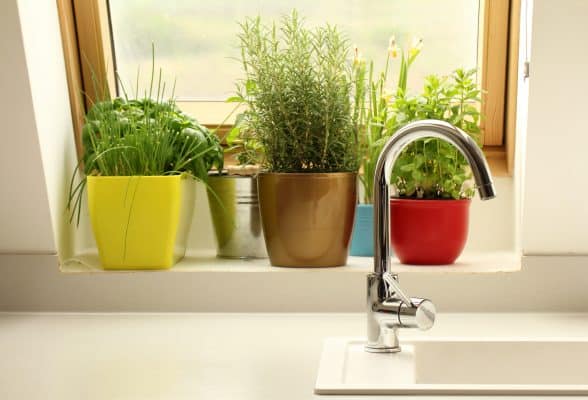 How to Hygge in Your Kitchen
The Danish concept of Hygge has gained increasing popularity over the last few years. At first thought, it might bring to mind visions of sitting around the fireplace, cuddled up in a cozy blanket, drinking a cup of hot chocolate.
And while that is definitely an accurate portrait of hygge, it's also limiting. Hygge as a whole embraces shared meals, natural elements, and finding simple pleasure in the moment.
Summer is a perfect time to incorporate these elements into your life. Mother nature is at the top her game, the days are longer and brighter, and time slows down a bit.
If you are looking for summer hygge ideas, there is no better place to start than in the kitchen. As the heart of the home and the gathering place for so many moments, start by adding a little summer hygge decor and sharing a few simple, refreshing recipes with your family.
1. Plant an Herb Garden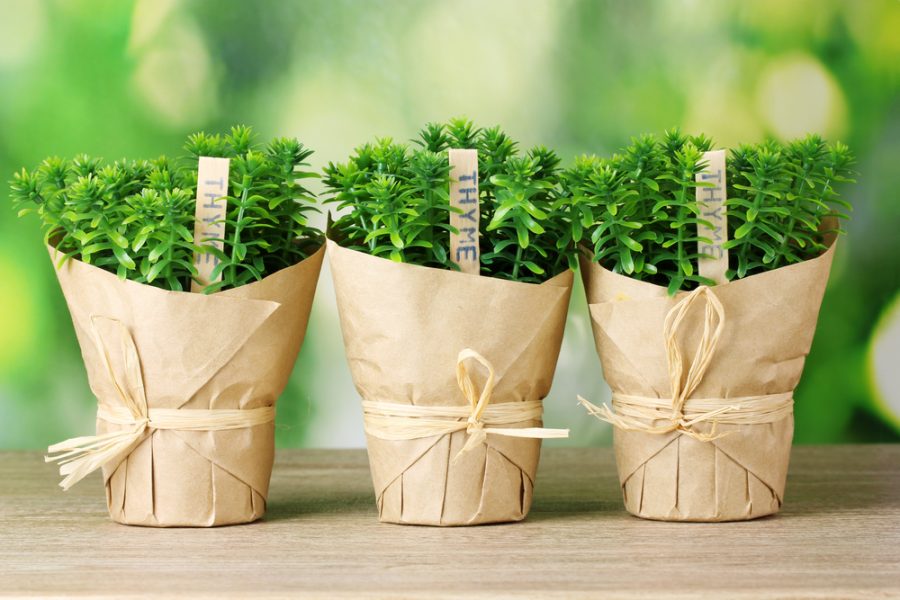 This could range from an elaborate multi-herb garden to a basil plant you picked up at the grocery store and placed in a pretty pot.
If you're looking for a "done for you" option, this "Build Your Own Culinary Herb Garden" is the perfect way to go. It contains everything you need to begin growing some of the most popular kitchen herbs!
Do what works for you, the goal is relaxed and cozy, not stressed out perfection.
2. Open the Windows and Blinds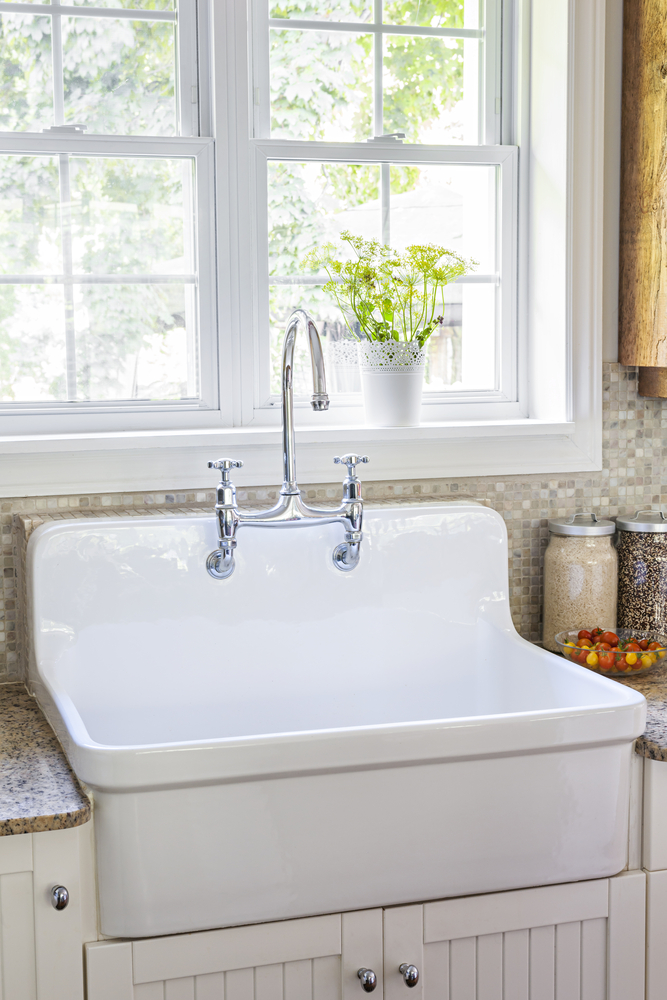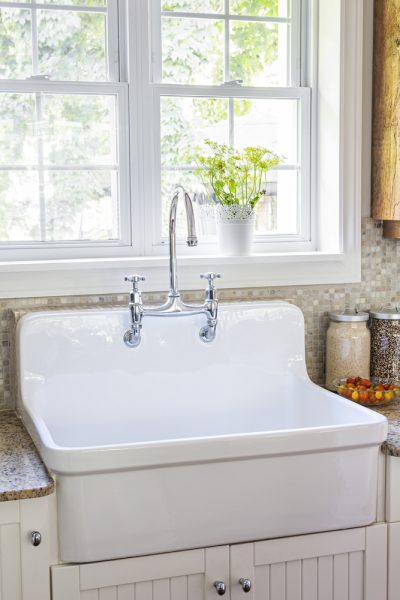 Open the windows and let the sunshine and fresh air in.
Air conditioning is a fantastic modern convenience but, when the weather permits, a nice breeze floating through your kitchen brings in the scent of nature and gets the air circulating in your kitchen.
Natural light is good for the soul, so enjoy its abundance this time of year.
3. Make Fruit Infused Water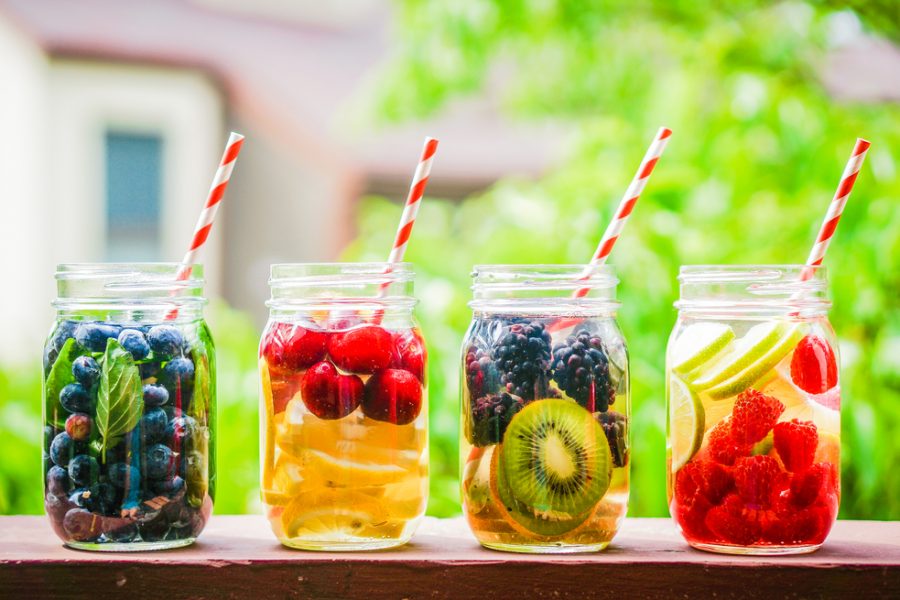 Enjoy a glass of fruit-infused water. Just pour a glass, sit down, relax, and enjoy this refreshing taste of summer.
I was at a spa a few years ago and they served the most AMAZING Lemon Basil water. It is light, refreshing, and so delicious. It has become my summertime "go-to" beverage.
I love to fill my drink dispenser, sit it on top of a pretty cake stand, and leave it out on my kitchen counter all day. Occasionally, just add extra ice to the dispenser – it's a great way to encourage your family to drink more water this summer. (If you're looking for something a little bit fancier, check out the GORGEOUS drink dispensers and stands Crate and Barrel has out this season! I am especially loving this one!)
Lemon Basil Water
Add a sliced lemon and 3-4 Basil leaves to a pitcher of water and refrigerate.
You can refill the pitcher a couple of times over the course of one or two days without replacing the lemon and basil
4. Add Candlelight
Eat dinner by candlelight. Even if it's still light outside, the candle will add a warm glow and add tranquility to your dinner table.
5. Display Fresh Flowers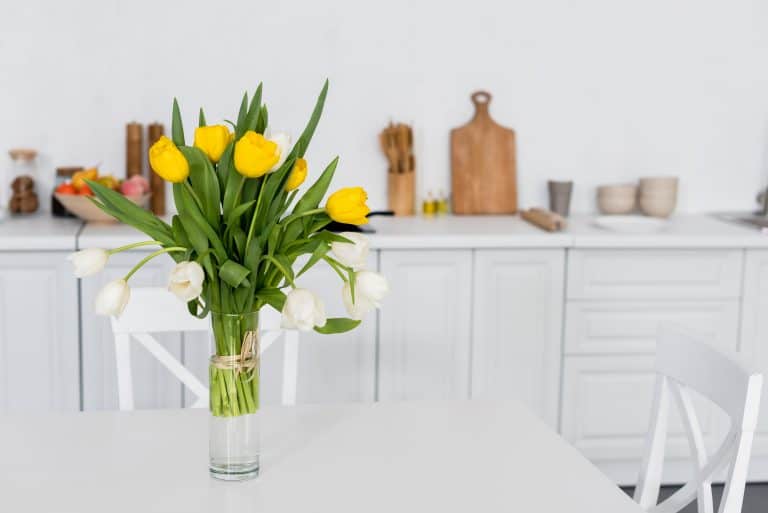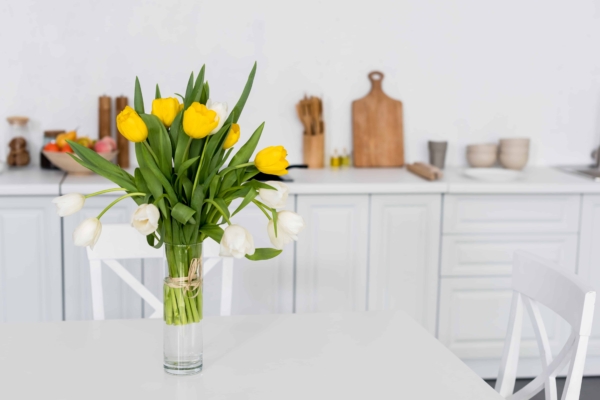 Add a vase of flowers to your kitchen table.
Fresh flowers make any space instantly more beautiful and help bring the outdoors in.
6. Bring the Outdoors In with Natural Decor
Add a few natural elements to your decor.
A small bowl of shells or rocks your kids gathered on the beach will instantly bring fond memories to mind and make your kids feel proud that you are displaying their treasures.
A wicker basket or tray to hold kitchen towels serves a dual purpose of keeping them handy and bringing an earthy feel to your kitchen.
7. Enjoy Easy, Light, Fresh Food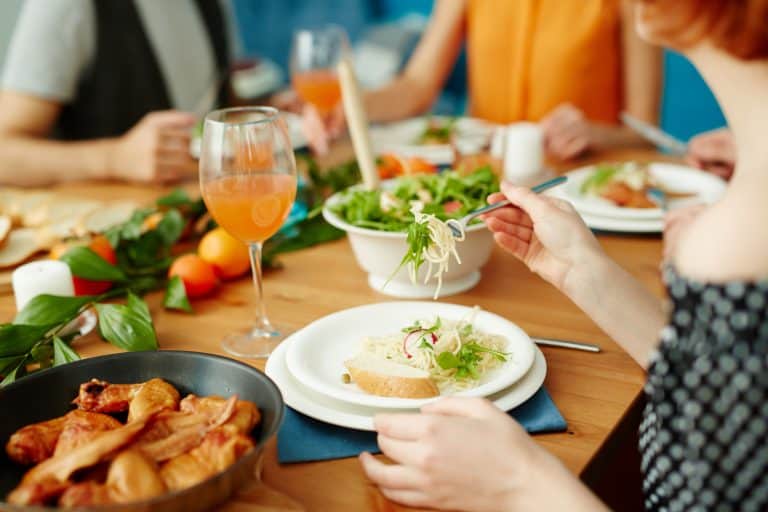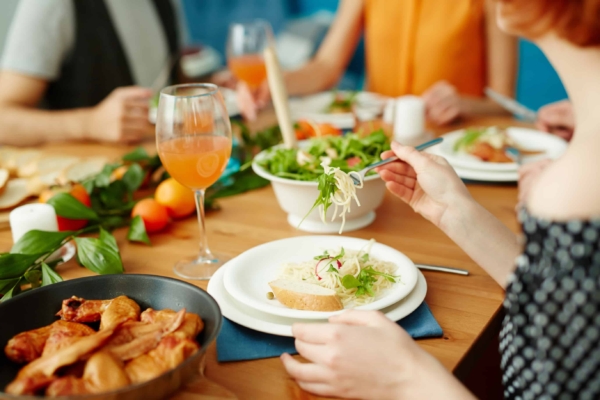 Eat from nature's bounty. Fresh local produce is easy to be found this time of year. Enjoy fresh berries, corn on the cob, and plump tomatoes, served on your prettiest of dishes. Looking for recipes perfect for summer? Try these:
Summer Hygge Recipes
5 Summertime Hygge Recipes - No Cooking Required