How to Create a Cozy Hygge Kitchen
Make your kitchen feel extra cozy with these easy ideas for creating a Hygge Kitchen. These tips are easy to implement and require no renovation or remodeling!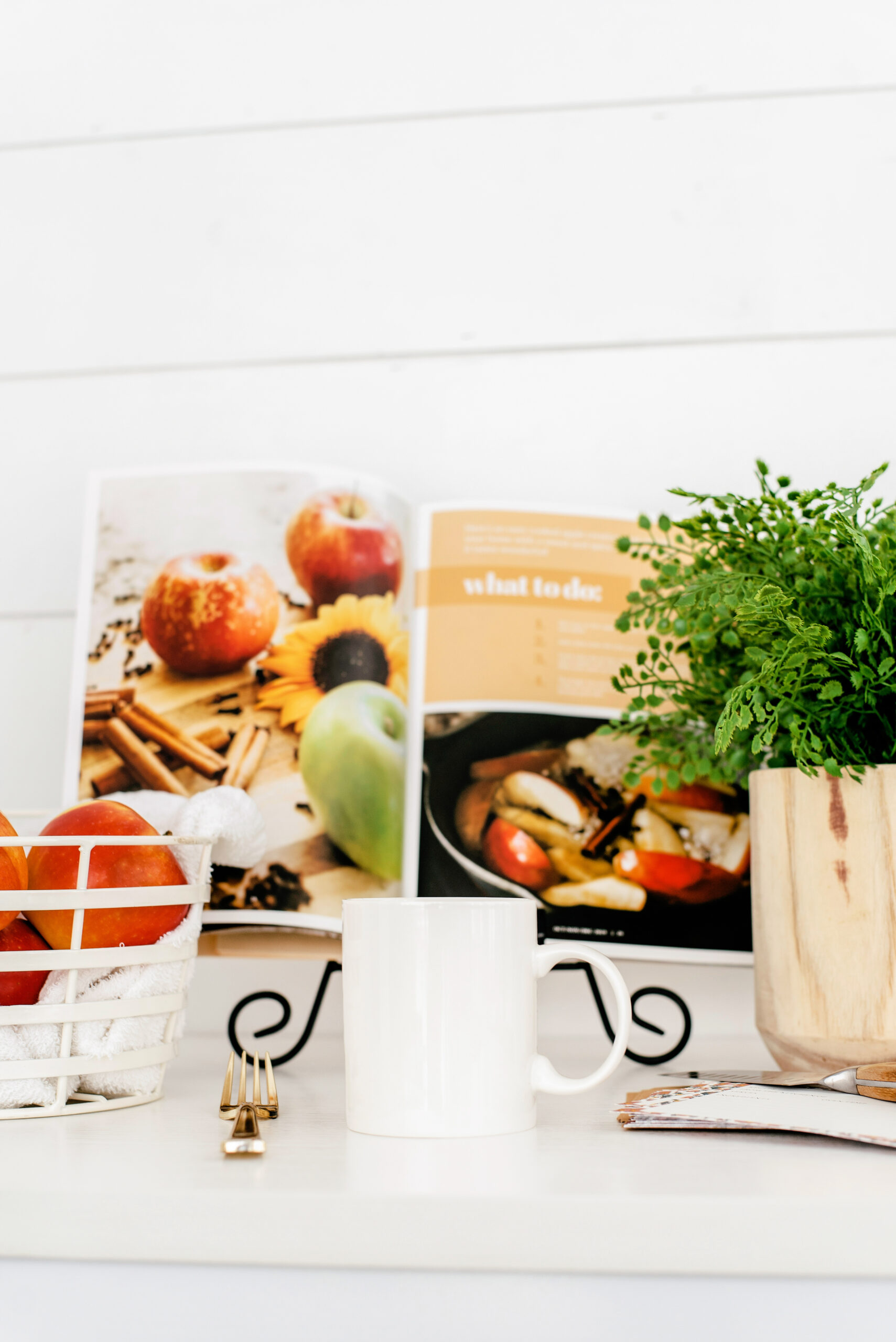 Note: The links in this post may be affiliate links.
How do you feel when you walk into your kitchen?
Does it make you feel welcomed, first thing in the morning, as you make that first cup of coffee?
Does it beg for cozy family dinners, evenings spent laughing around a table with a glass of wine, or kids hanging out, chatting as you make dinner?
If not, do you wish it did?
You may think that the answer to loving your kitchen lies in an HGTV style makeover complete with granite countertops, shiplap, and a sprawling kitchen island.
And yes, that sounds awesome, but it might not be in the cards today for a variety of reasons – from being in a rental to budget constraints to literally not having the time or energy to take on that kind of project.
The truth is, regardless of the current state of your kitchen, there are small (no-renovation) ways you can turn it into your family's favorite cozy spot in the house. No background in interior design is required!
How to Hygge in Your Kitchen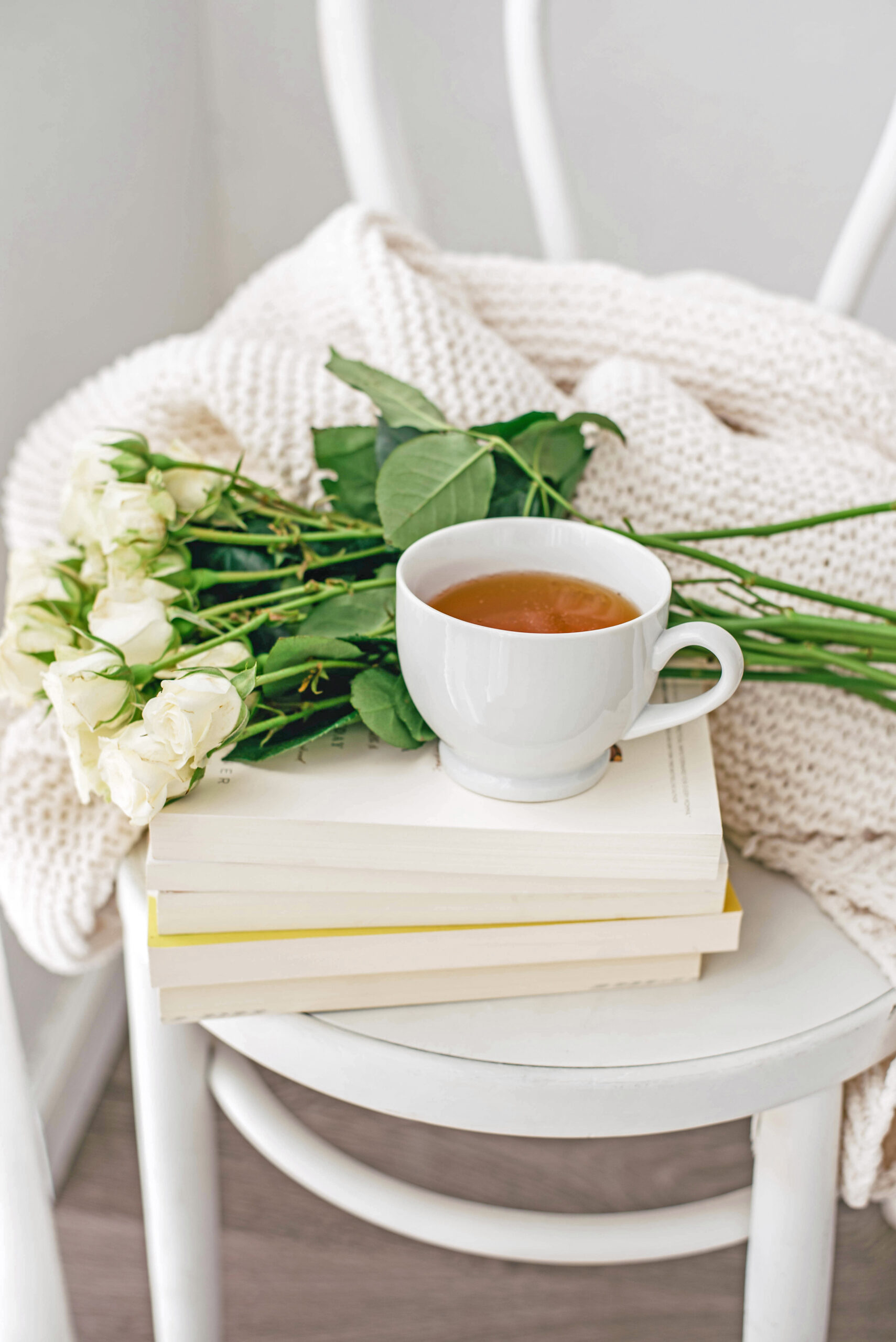 I love the Danish concept of Hygge (pronounced "hoo-guh"), which I've seen mentioned more and more in magazines and social media over recent years. (The Little Book of Hygge by Meik Wiking is a must-read if you're just starting to explore this Scandinavian way of living.)
At first thought, it may bring to mind visions of sitting around the fireplace, cuddled up in a cozy blanket, drinking a cup of hot chocolate. And while that is definitely an accurate portrayal of Hygge, it's also limiting. As a whole, Hygge means living a cozy life, exactly where you are in this moment, surrounded by people and things that make you happy.
Making changes to your kitchen may be the easiest way to add hygge style to your home. The trick to Hygging your kitchen is to make sure it's functional, adding elements that make you happy, and then inviting the people you love to join you. Or, conversely, when you need a little downtime, it's also the perfect place to hide away with a cup of French Pressed Coffee while you flip through the latest issue of US Magazine.
How to Make Your Kitchen Cozy – The Basics – Keeping it Clean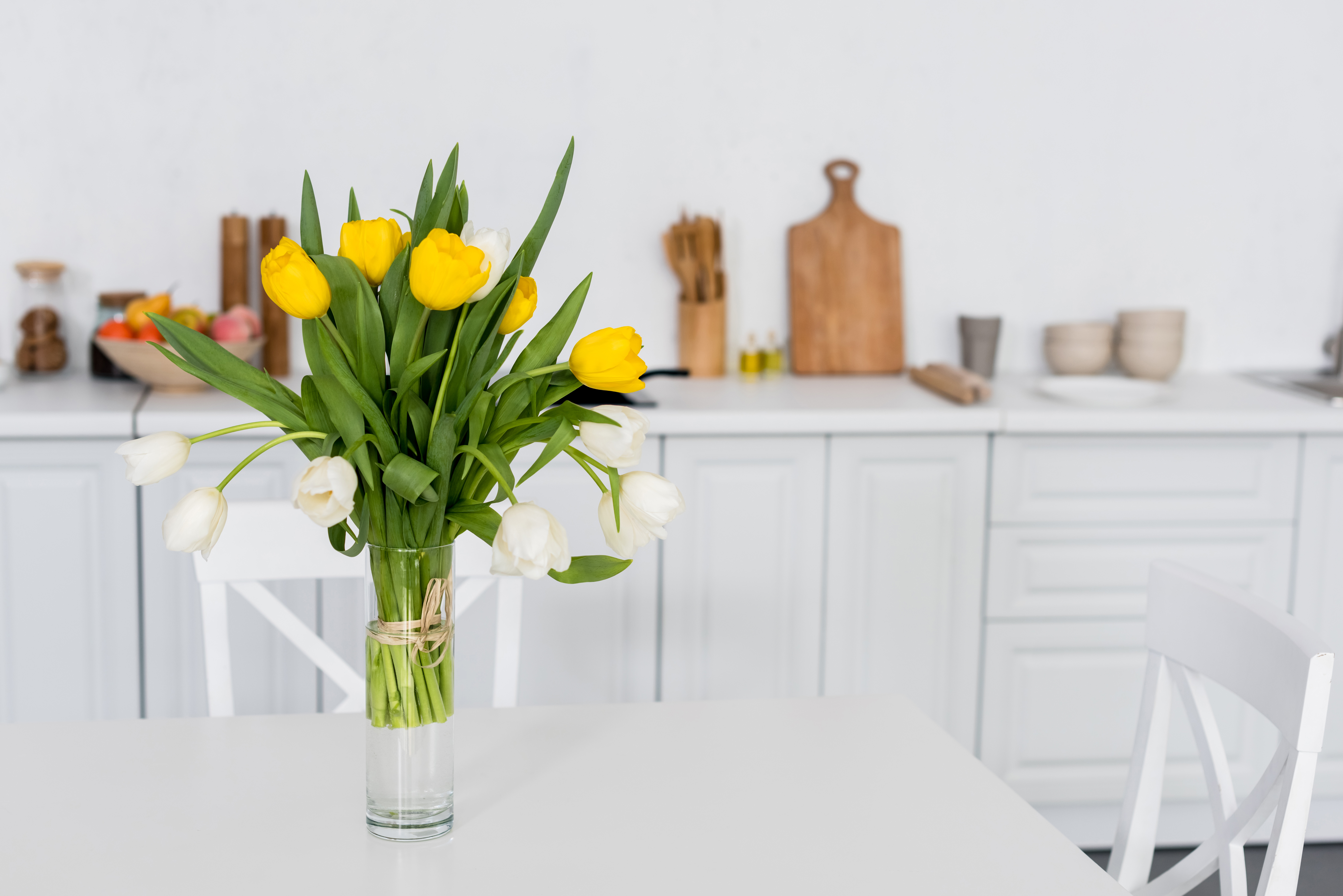 Regardless of how nice your appliances are or how much effort you've put into decorating, you can't really use and enjoy a kitchen that's messy and cluttered.
If you're staying on top of this – great job, let's move on to the next step!
If you need a little bit of help with the "everyday" stuff, I'd recommend downloading my one-page daily cleaning schedule.
If you're super-overwhelmed and need help decluttering and cleaning your kitchen, down-load my kitchen cleaning and decluttering checklists. These checklists break down the most common areas of frustration into easy tasks that you can tackle one at a time.
How to Hygge Your Kitchen – Natural Elements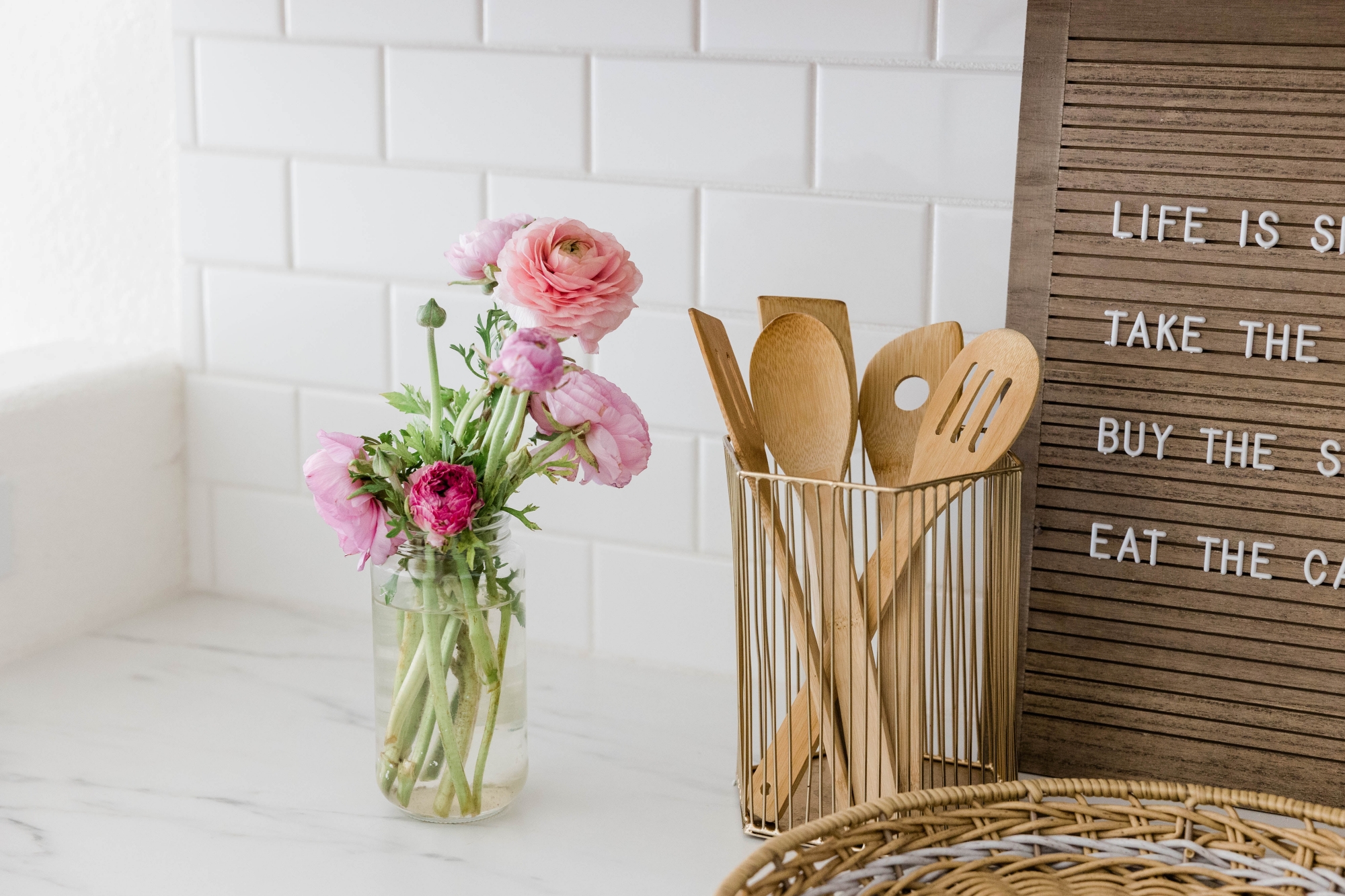 Once you've got your kitchen cleaned, decluttered, and basically in order, it's time to start adding little things that make you happy and give off a cozy vibe. Bonus points if the décor is both pretty and functional!
One of the basic components of Hygge décor is to bring the outdoors inside by adding natural elements. The kitchen is probably one of the easiest spots in your house to add natural details that can also double as helpful kitchen accessories.
Here are some easy ways you can bring nature into your kitchen:
A small bowl of shells or rocks your kids gathered on the beach will instantly bring fond memories to mind and make your kids feel proud that you are displaying their treasures.
A wicker or seagrass basket or wooden tray to hold kitchen towels serves the dual purpose of keeping them handy and bringing an earthy feel to your kitchen.
A gorgeous wooden cutting board is both functional and looks pretty on your kitchen countertop. Plus, it can double as a serving platter or charcuterie board.
Wooden bowls
Any decorative items that are a little rustic or made from natural materials and with natural textures
Mini Herb Gardens or Bouquets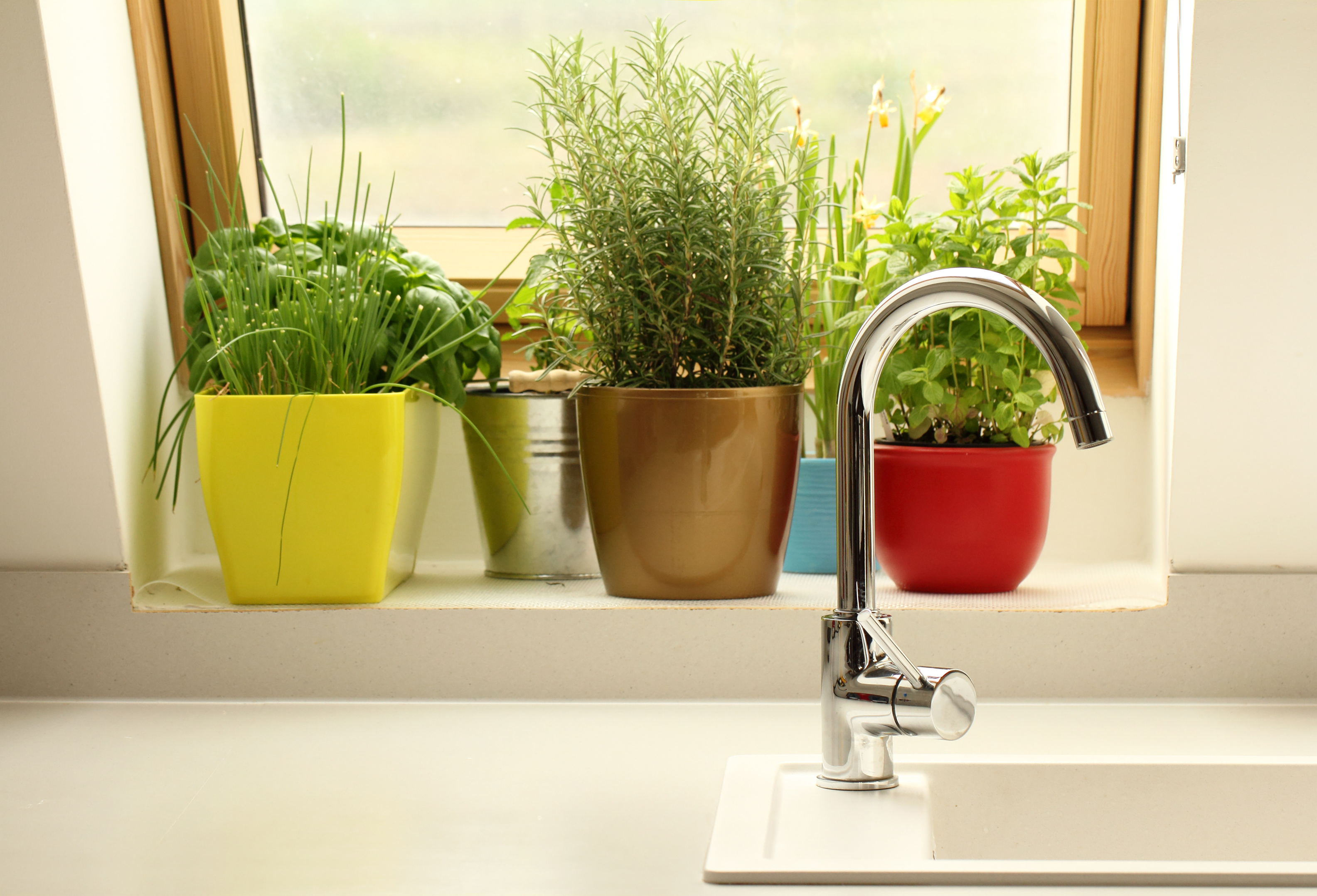 Pick up one of those basil plants they sell in the produce section of your grocery store. (They usually over with the other herbs, are planted in dirt and labeled something along the lines of "living herbs." Take it home, pluck it into a pretty pot, keep it watered, and use it for cooking.
A "Build Your Own Culinary Herb Garden" is the perfect way to go if you'd like an easy way to start from scratch.

It contains everything you need to begin growing some of the most popular kitchen herbs!
One of my favorite things to do is buy the fresh herbs I'm planning on cooking with that week from the produce department.

Fill a mason jar with water, place the herbs in the jar, and set them out exactly like you would with a bouquet of flowers.

They will last about a week this way, and you can snip from them while you're cooking.
Plus, they won't get mushy like they do when you leave them in the plastic bag and stick them in the produce drawer.
Open the Windows and Blinds
If the weather permits, open the windows and let the sunshine and fresh air in.
A nice breeze floating through your kitchen brings in the scent of nature and gets the air circulating in your kitchen. Plus, natural light is good for the soul.
Display Fresh Cut Flowers
Add a vase of flowers to your kitchen table. Fresh flowers make any space instantly more beautiful and help bring the outdoors in.
I really love to buy a bouquet of carnations and a sleeve of eucalyptus from Trader's Joe's and mix them in a vase.
I swear this makes the longest-lasting bouquet ever. (I somewhat hesitated to suggest carnations. I promise these are not the same breed you may remember from your high school corsages.)
Make Fruit Infused Water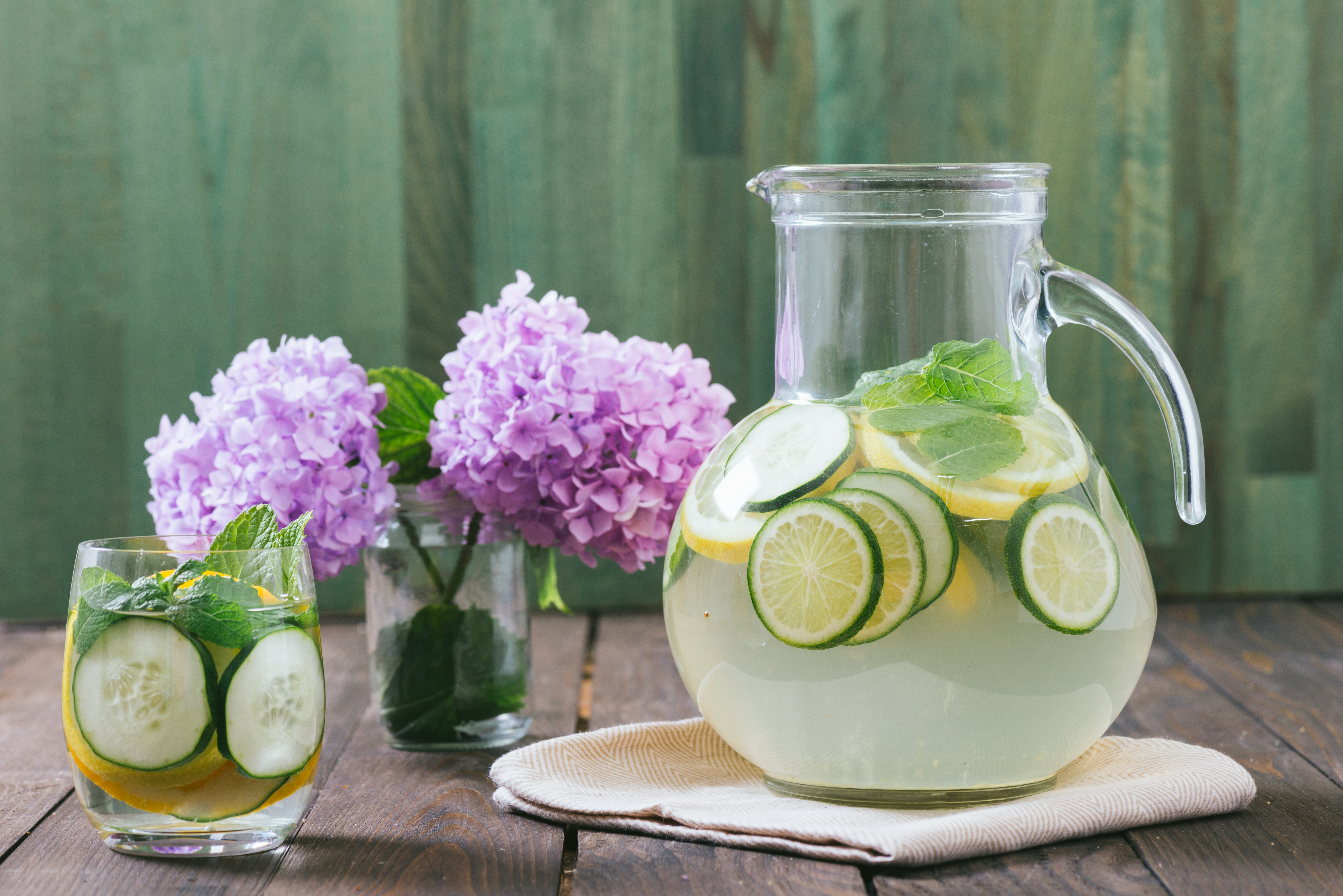 Enjoy a glass of fruit-infused water. Just pour a glass, sit down, relax, and enjoy this refreshing drink.
I was at a spa a few years ago, and they served the most AMAZING Lemon Basil water. It is light, refreshing, and so delicious.
You can fill a drink dispenser, place it on a pretty cake stand, and leave it out on your kitchen counter all day. Occasionally, add extra ice to the dispenser – it's a great way to encourage your family to drink more water.
If you're looking for something a little bit fancier, check out the GORGEOUS drink dispensers and stands Crate and Barrel has out this season! I especially love this one!
Lemon Basil Water
Add sliced lemon and 3-4 Basil leaves to a pitcher of water and refrigerate.
You can refill the pitcher a couple of times over one or two days without replacing the lemon and basil
Add a Coffee or Tea Station
This doesn't need to be elaborate, just a spot where you have everything you need in one spot when your family wants to enjoy warm beverages.
The basics include:
A coffee machine
A milk frother (I adore this one, but a standard frothing stick works just as well.)
Oversized mugs that feel cozy in your hands
Teabags
Honey, sugar – anything you like to put into your hot drinks or cup of tea
Add Candlelight to Your Kitchen

Candles are one of the essentials of Hygge lighting and help create the glow you need for a soft friendly atmosphere.
Eat dinner by candlelight. Even if it's still light outside, the candle will add a warm glow and add tranquility to your dinner table.
If you suffer from allergies, Pottery Barn has some of the best, most realistic battery-operated candles I've found.
The entire line of Hive & Wick Market Candles from Anthropology smells delicious, but I can't get enough of the Rosemary Baguette candle. Yum!
Add BookShelves to Your Kitchen – Instant Storage & Display Space
If your kitchen lacks cupboards or countertops and you want a way to display your small appliances or dishes, the easiest solution is to add bookcases to your kitchen.
I added two bookshelves to my kitchen that are very similar to this design, and they instantly made my kitchen look and feel cozier.
Here are some ideas for styling your kitchen bookshelves:
Use them as open shelving for your dishes
Create a mini coffee station
Create a mini wine bar
Display your cookbooks
Store pretty cookware you use often
Set up a display of olive oils, bottles of vinegar, and spices in pretty jars. This will also encourage you to use them more often when you cook
Store small appliances you use often
Add fairy lights to give your kitchen the soft glow of Scandinavian style kitchens
Hang Artwork
Check out the art sections of shops like Wayfair or Etsy for prints that make you feel happy. This colorful carrot print always makes me smile, and a framed Kitchen Conversion Chart is both cute and practical.
Don't forget about your kid's artwork. Hanging their artwork adds a cute, whimsical touch to your kitchen and makes them feel so proud.
More Quick & Easy Ideas to Make Your Kitchen Feel Cozy
Add pretty dishtowels and dishcloths. (These striped flour sack towels are my current favorite!)
Add a pretty rug. Since I discovered Ruggables, I don't use anything else in my kitchen. (They are SO easy to wash in your washing machine.)
Did you finally break down and buy that Le Creuset Dutch Oven or Staub Braiser (best pan ever!)? Display it on your stovetop so you can admire it.
Corrall your dish soap, sponges, and kitchen brushes into a cute caddy. This version even gives you a space to dry your dishcloths.
This non-skid turntable will turn any of your round cutting boards or wooden trays into a customized lazy susan.
Add pretty containers to hold your cooking utensils
Cozy Things to Do in Your Kitchen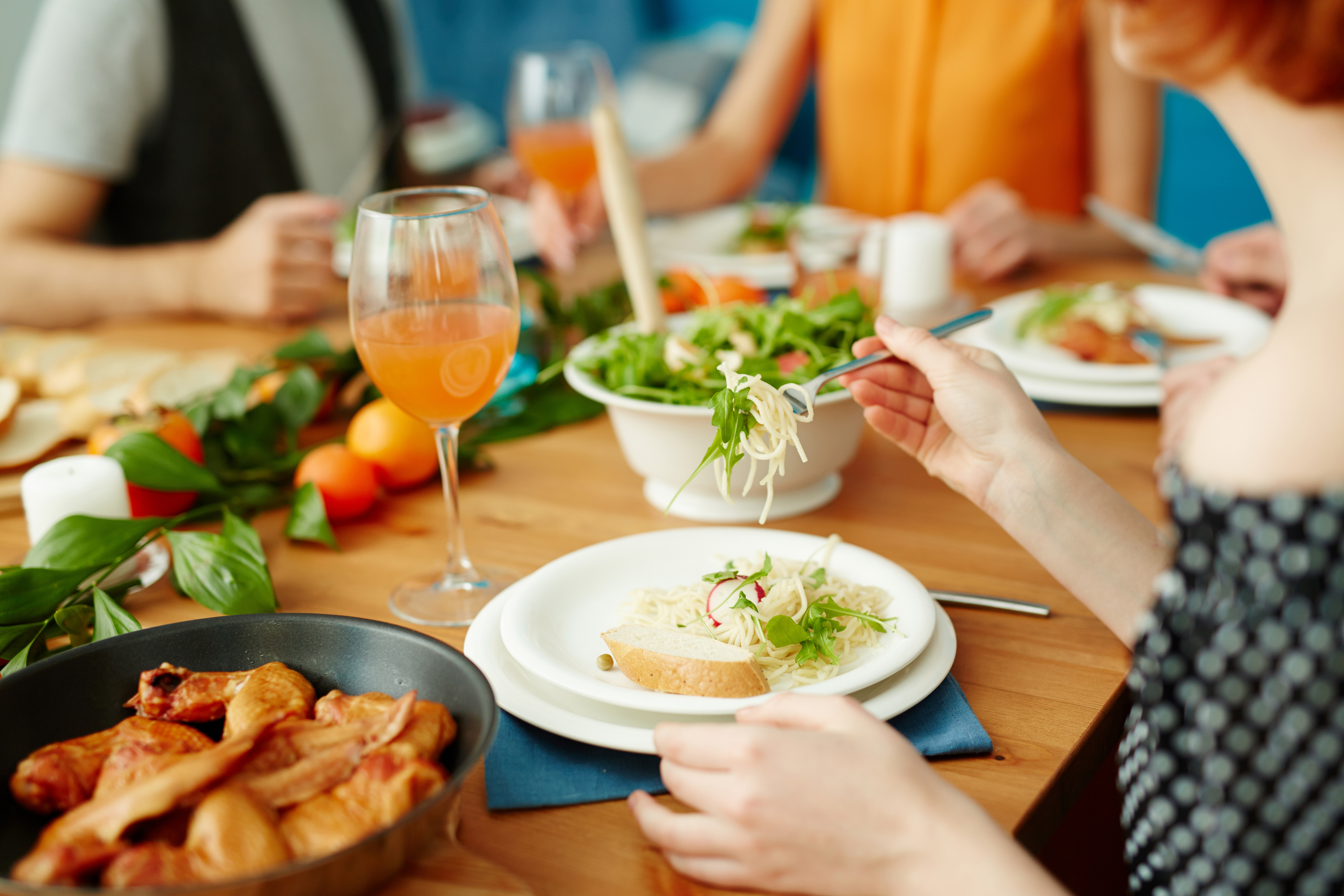 Now that your kitchen is clean, decluttered, and has some new cozy elements, it's time to start using it to its fullest.
Here are some ways you can be cozy in your kitchen:
Try a new recipe. Here are some of my favorite easy, light, fresh foods to make for my family and friends:
Download my guide to a classic charcuterie board and create an easy snack board.
Invite your family to hang out in the kitchen while you make dinner. Better yet, give everyone a task and get dinner on the table faster.
Put together a playlist for your kitchen that you listen to only when you're in that room.
More Ideas to Make Your Home & Life Cozy With Hygge