30 Easy Ways to Cozy Up Your Home for Fall

Transform your home into a cozy fall oasis with these 30 easy decor ideas! Embrace warm colors, soft textures, and fall-inspired accents for a house that's ready to embrace the magic of the season.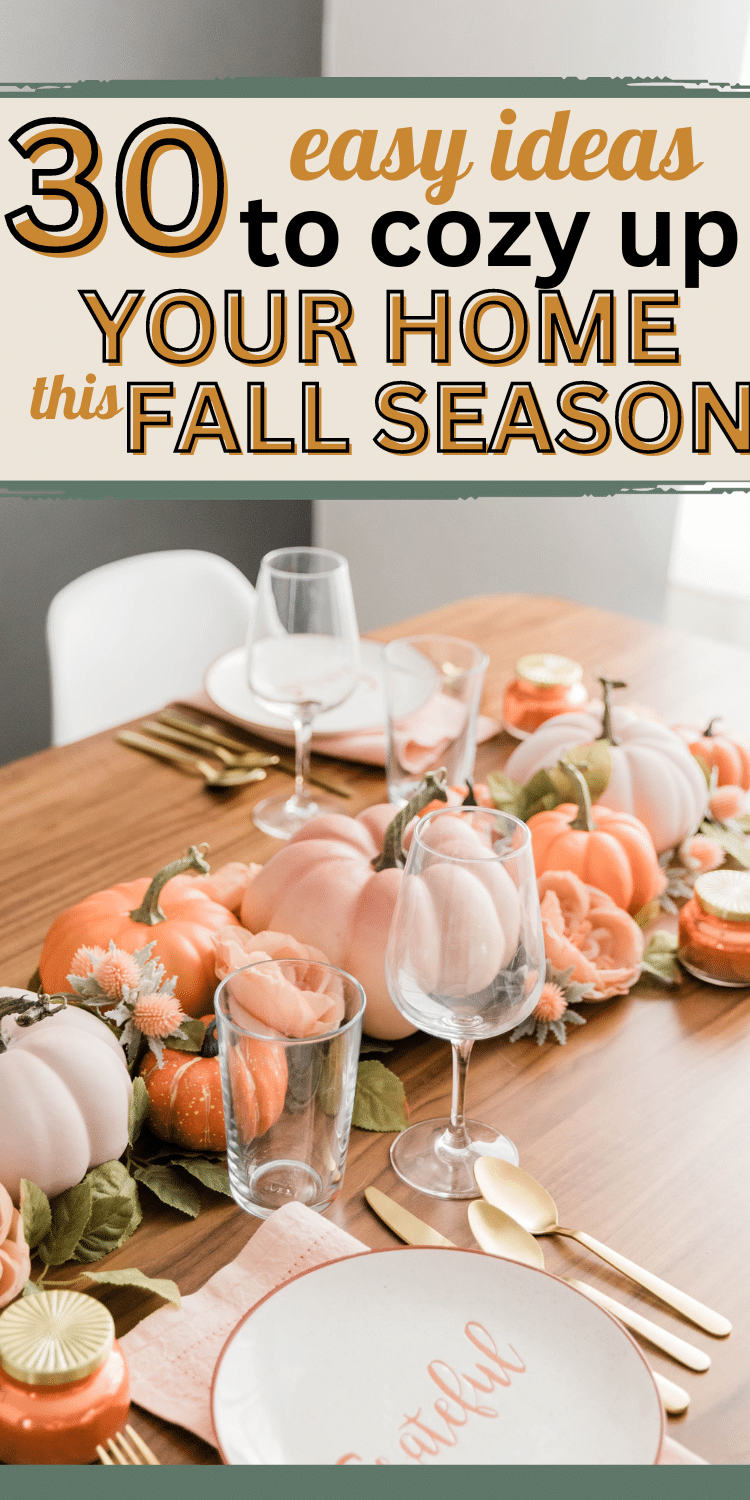 Note: The links in this post may be affiliate links.
There's just something special about the arrival of autumn.
The crisp air, the vibrant foliage, and the anticipation of pumpkin spice everything – it's a season that practically begs us to nestle in and get extra cozy.
Are you ready to give your home a warm and inviting fall makeover?
If so, check out these 30 easy decor ideas to help you make your house feel extra cozy this fall.
Warm Up with Earthy Tones: Swap out bright summer colors for rich, earthy hues like deep burgundy, burnt orange, and forest green in your decor.
Cozy Up Your Entryway: Welcome visitors with a fall-themed wreath, a rustic doormat, and a pot of mums or mini pumpkins.
Add Fall-Themed Pillows: Sprinkle your couches and chairs with throw pillows featuring fall motifs like leaves, acorns, and pumpkins.
Layer Rugs: Place soft area rugs in warm autumn colors around our home to add warmth.
Hang a Woven Wall Tapestry: Choose a cozy tapestry with earthy tones or a fall-inspired design to create a warm focal point.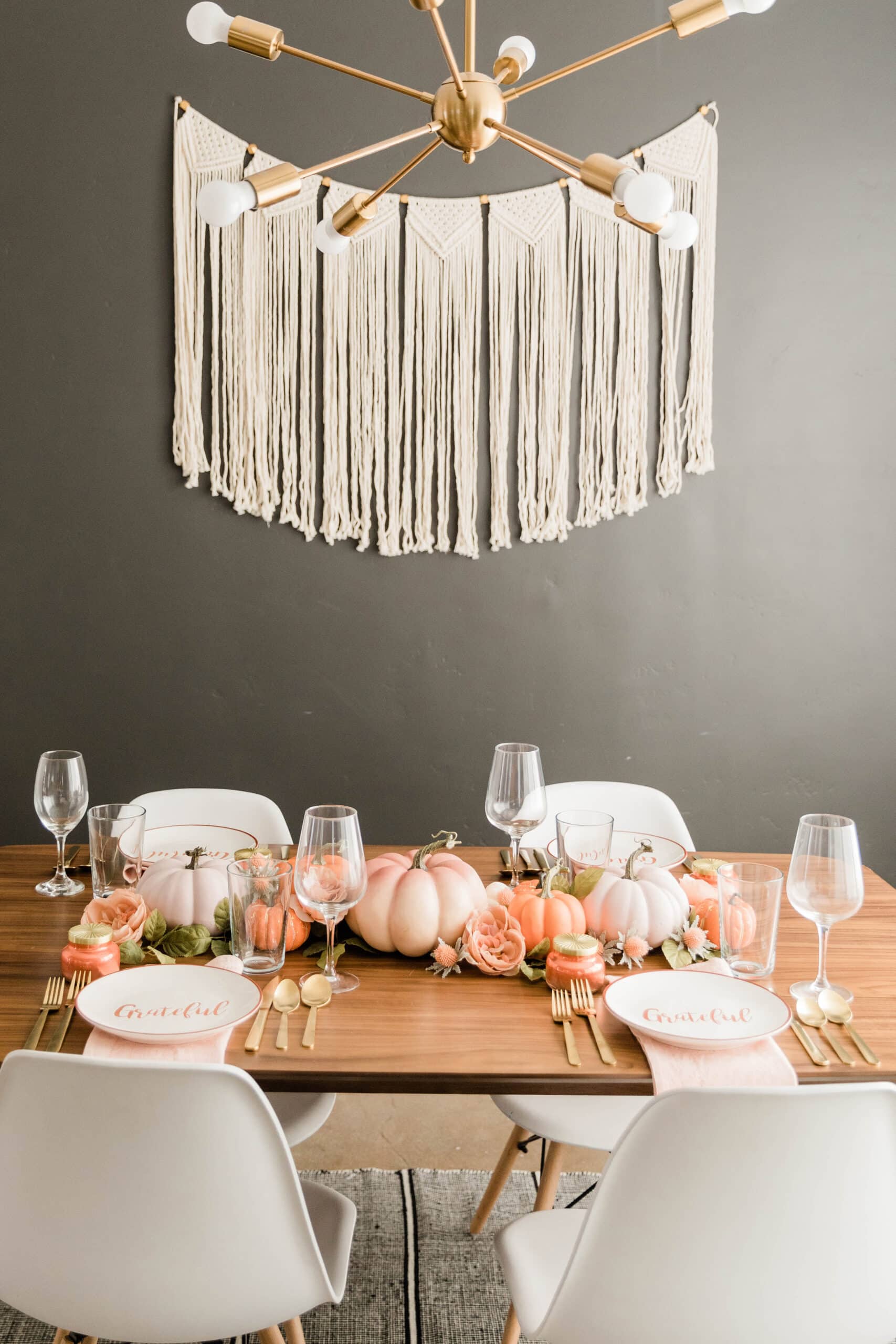 Drape Blankets Everywhere: Leave a throw blanket within arm's reach in every seating area for instant coziness.
Bring Nature Indoors: Decorate with real or faux autumn leaves, pinecones, and branches in vases or as centerpieces.
Light Up Your Space: Set a cozy mood with ambient lighting using candles, string lights, or soft table lamps.
Add Plaid: Plaid blankets, curtains, or table runners can add a rustic and cozy touch.
Create a Pumpkin Display: Arrange a variety of pumpkins and gourds on your porch, mantel, or dining table for a quintessential fall vibe.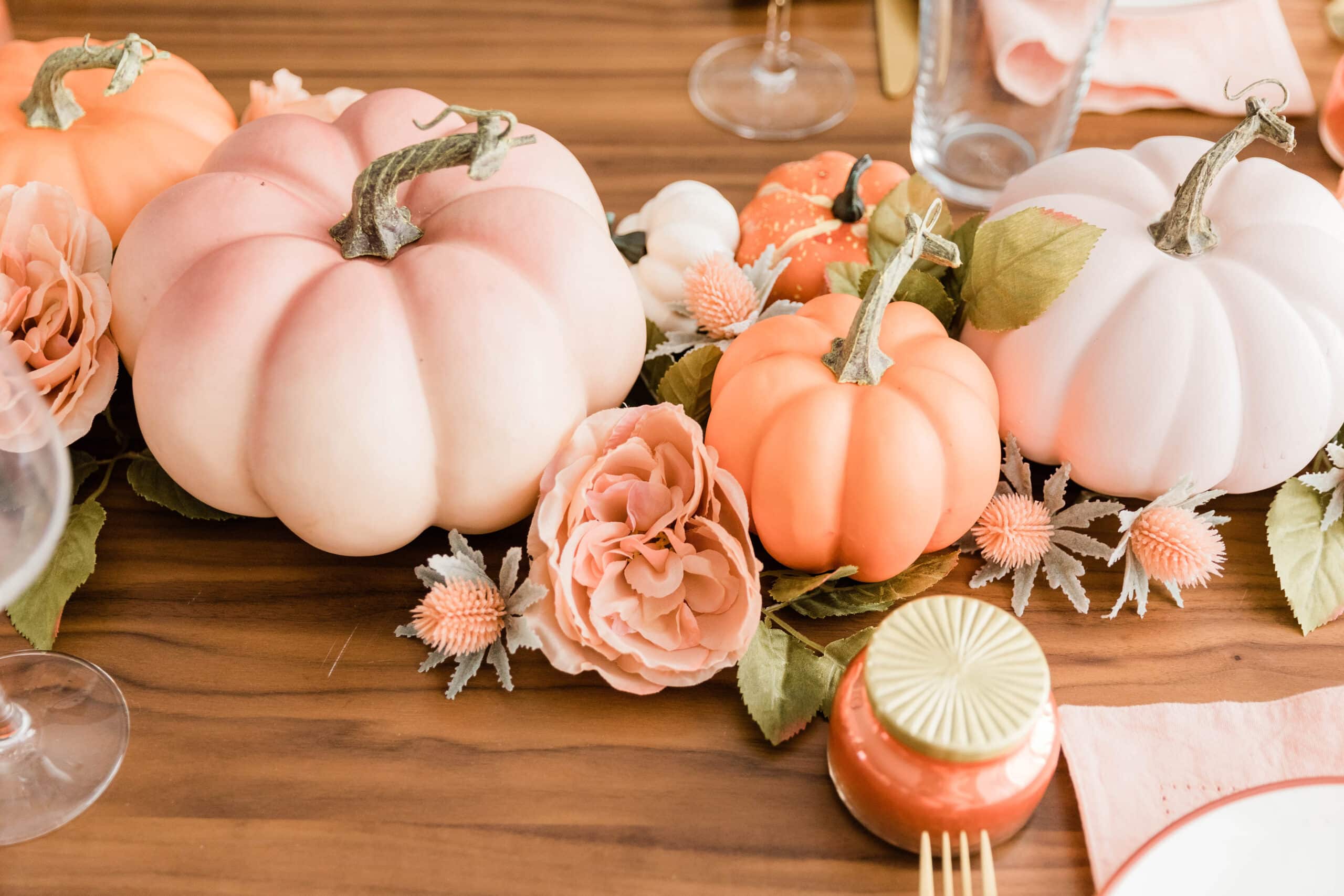 Set Up a Hot Drink Station: Create a designated corner with a selection of teas, hot chocolates, and a cute electric kettle.
Embrace Rustic Decor: Incorporate natural wood furniture, distressed finishes, and vintage pieces for a charming rustic look.
Cozy Up Your Bedroom: Swap out lightweight bedding for flannel or quilted options, and add plush pillows for a cozy bedroom oasis.
DIY Fall Centerpiece: Craft your own centerpiece with candles, pinecones, and a decorative tray for your dining table.
Use Scented Candles: Light-scented candles in autumn fragrances like apple cinnamon or spiced pumpkin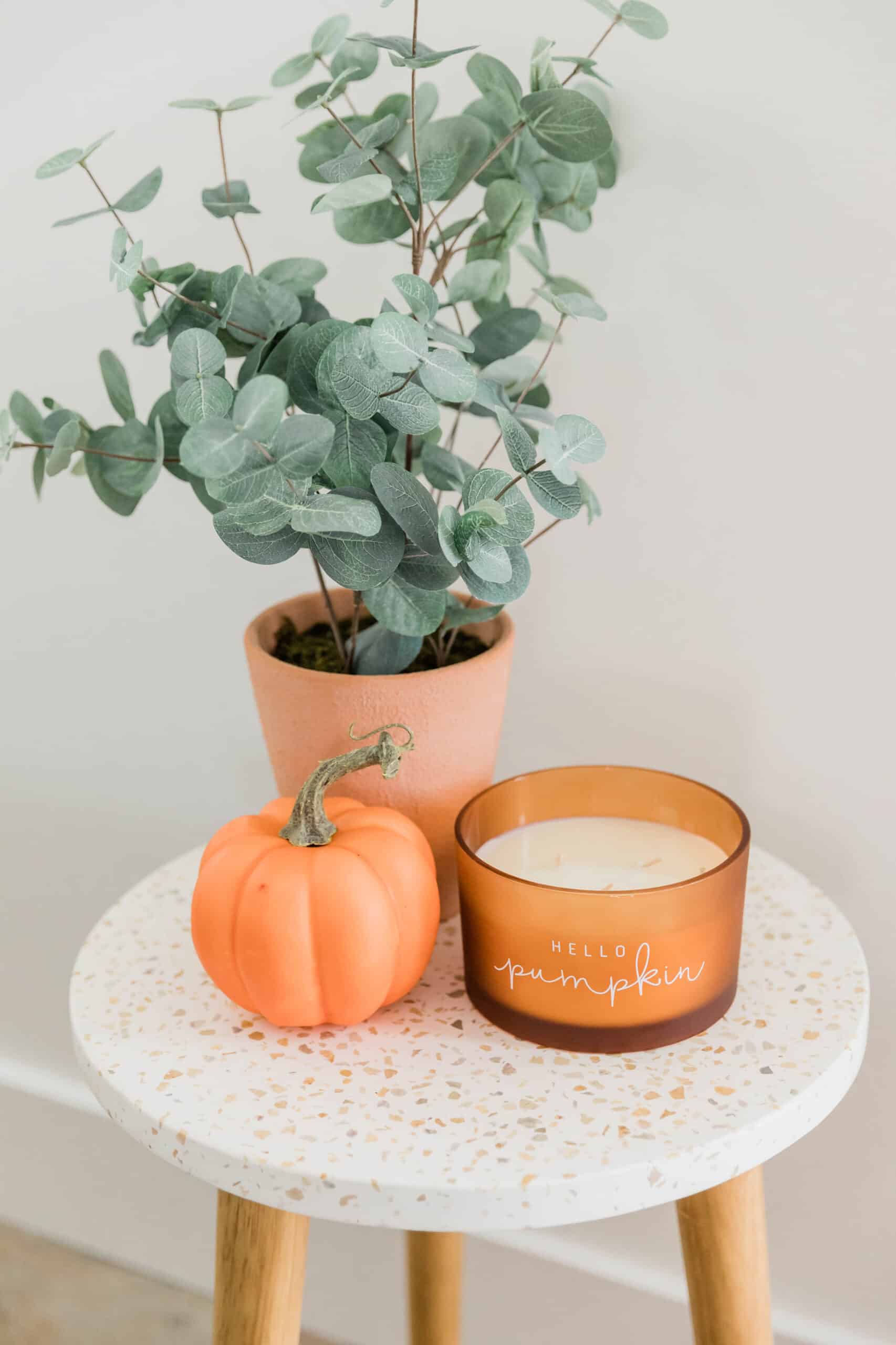 Create a Cozy Reading Nook: Arrange a comfy chair by a window, add a cozy throw, and a wicker basket stocked with your favorite books and magazines.
Hang Seasonal Artwork: Swap out your wall art for fall-themed pieces featuring landscapes, pumpkins, or autumn leaves.
Decorate with Plush Textiles: Velvet and faux fur cushions or throws can add a luxurious and cozy feel to any room.
Create a Mini Pumpkin Garden: Hollow out a few mini pumpkins and use them as rustic vases for small flowers or succulents.
Light a Fire (or Faux Fire): If you have a fireplace, use it. If not, consider investing in an electric fireplace to create a warm focal point.
Update Your Curtains: Switch out your lightweight curtains for thicker ones that help keep the cold air out.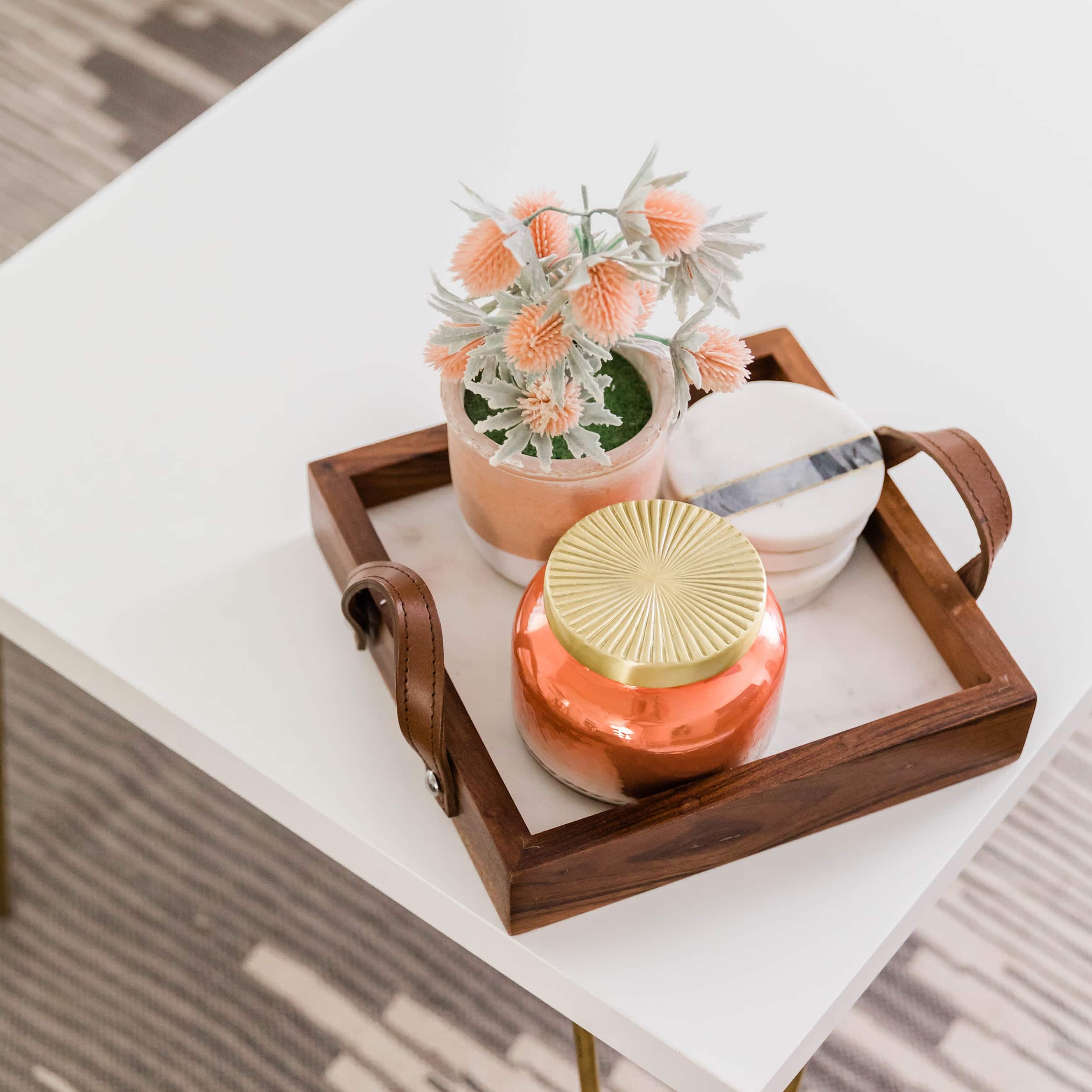 Hang Fall Wreaths: Adorn interior doors with wreaths made of fall foliage, berries, and twigs.
Add a Cozy Blanket Ladder: Showcase your collection of cozy blankets on a decorative ladder.
Mix and Match Fall Decor: Combine vintage finds, thrift store treasures, and new decor pieces to create an eclectic and cozy look.
Display Autumn-Inspired Artifacts: Use lanterns, wooden crates, or old baskets to display decorative fall items.
Cozy Up Your Dining Table: Use warm-colored tablecloths, placemats, and dinnerware to set the mood for cozy fall meals.
Invest in Soft Poufs: Poufs and floor cushions are versatile additions that provide extra seating and a cozy touch.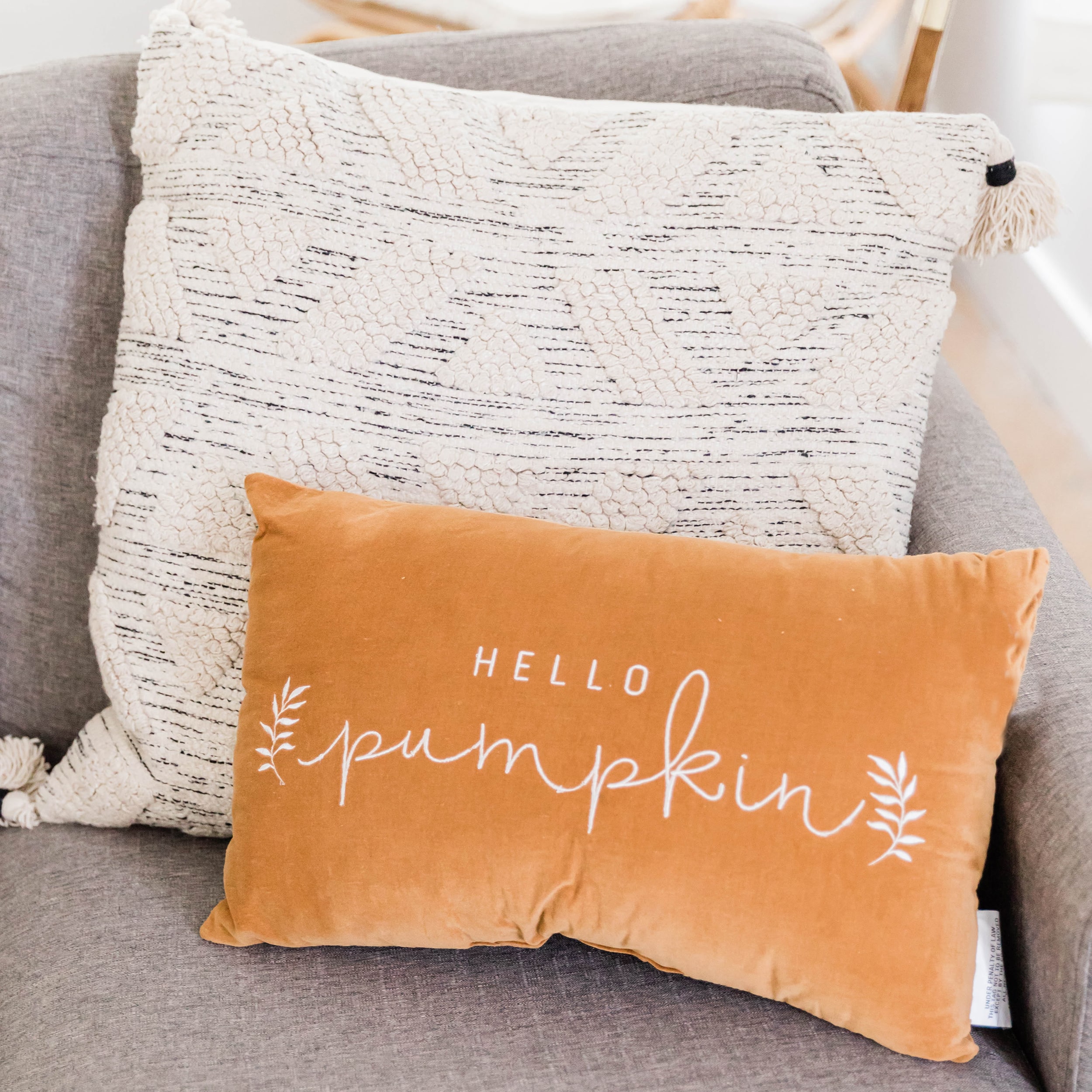 Create a Mantel Display: Decorate your fireplace mantel with a mix of fall decor, candles, and seasonal greenery.
Make a Scented Potpourri: Simmer a pot of water with spices like cinnamon sticks, cloves, and orange peels for a natural and fragrant aroma.
Don't Forget the Outdoor Space: Cozy up your outdoor seating area with cushions, blankets, and a fire pit for chilly evenings.
With these easy decor ideas, your home will be transformed into a haven of fall coziness in no time.
Whether you're sipping cider by the fire or curling up with a good book, these simple touches will make your house feel extra cozy and ready to embrace the magic of autumn.
So, go ahead and enjoy the season of sweaters, pumpkins, and all things cozy!
More Ideas To Make Your Fall Extra Cozy