Unwind and Pamper: 25+ Simple Luxuries for a Good Night's Sleep
After a busy day, there's nothing better than winding down and pampering yourself before bed to help you get a good night's sleep. Try adding a few of these simple luxuries at bedtime to help get a better night's sleep.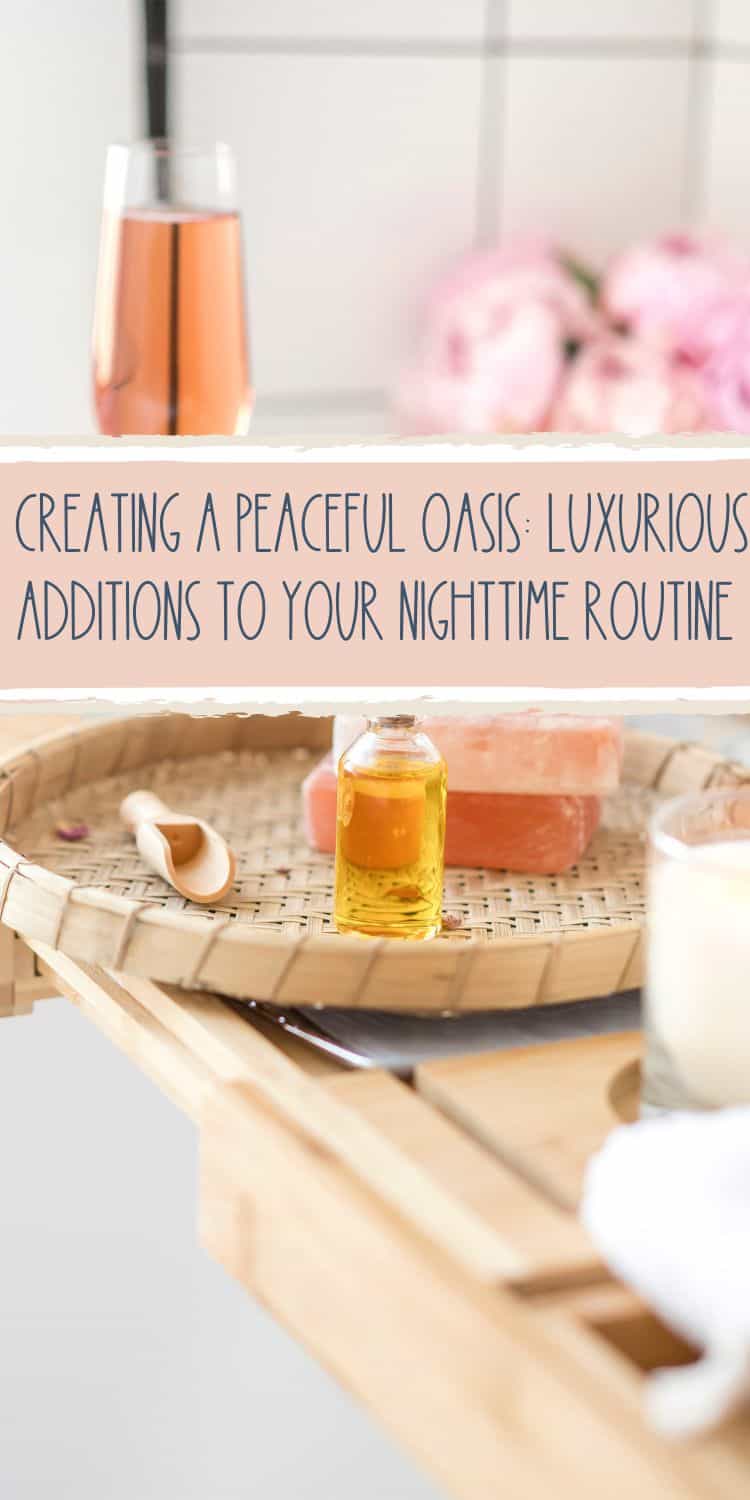 Note: The links in this post may be affiliate links.
Down Time Before Bed Is Vital
Engaging in activities such as watching TV or checking in on social media (or any exposure to blue light, really) can stimulate the brain and disrupt the natural sleep cycle. A continuous lack of sleep can even have a negative impact on your immune system, physical and mental health.
Instead, having downtime and limiting screen time before bed is essential for getting a good night's sleep. This is because the mind and body need time to wind down and relax before sleep can occur.
Whether it's indulging in a relaxing warm shower or treating yourself to ultra-plush bedding, adding some of the items on this list to your daily rituals makes you feel ultra-relaxed and ready for bed.
Plus, these little things might also help you fall asleep more quickly and increase the number of hours of sleep you get each night.
Here are 26 little luxuries that will elevate your nighttime routine and create a soothing, peaceful atmosphere for restful sleep.
Use natural, aromatic candles to create a cozy atmosphere; just make sure to blow them out before falling asleep!
Upgrade your bedding with high-quality, soft sheets and a fluffy duvet. (Check out this post on how to make the most comfortable bed EVER for more tips!)
If you suffer from allergies, investing in a high-quality air purifier may be the key to better quality sleep for you. We use this one, and it's been a total game changer – plus the white noise of an air purifier is so soothing.
Take a relaxing, warm bath with luxurious bath salts or oils.
A lot of people forget about taking care of the skin on their lips as part of their skin care routines. Try using a lip mask or nourishing lip balm before bed to keep your lips soft and smooth.
Use a sonic facial cleansing brush to thoroughly cleanse and exfoliate your skin.
Add a luxurious, hydrating face mask to nourish your skin to your daily routine. Jade rollers are also amazing for depuffing your skin. Follow with one of your favorite night creams and your skincare routine is complete!
Purchase a beautiful, comfortable sleep mask to block out any artificial light and increase your sleep quality.
Another option, if your room gets a lot of light from the outside, take a cue from most luxury hotels and install a light-blocking window treatment.
Sip on a relaxing herbal cup of tea like chamomile or lavender.
Even More Ways To Make Sleep Time Cozier!
Treat yourself to a luxurious, high-quality body lotion or oil.
Listen to calming music or a meditation app before bed. A white noise machine can also help you fall asleep (and stay asleep!) if you tend to be awakened by all sounds your house makes throughout the night. Some apps will even read you a relaxing bedtime story!
Use a luxurious silk pillowcase to prevent hair breakage and keep your skin smooth overnight. Kitsch makes the best silk pillowcases. These are also perfect for traveling – just slip them over the pillows in your hotel rooms for a simple luxury when you're away from your own home.
Spend a few minutes practicing a relaxing yoga or stretching routine.
Check out this article on how your sleep position affects the type of pillow you should use. Then upgrade your pillows if you aren't using one that's best for you.
Spray your clean sheets with a calming linen spray that makes you feel like you're in a spa bedroom.
Spend a few minutes practicing deep breathing or meditation.
Purchase a soft, plush robe to wrap yourself up in before bed.
Reading a book or magazine in bed is a simple way to wind down before falling asleep.
Another good idea is to take a hot shower and use a spa-quality body scrub to exfoliate and soften your skin.
Incorporate Simple Pleasures Before Bed
Investing in a high-quality, supportive mattress is one of the best things you can do to promote better sleep.
Use a luxurious, moisturizing hand cream before bed.
Make sure to leave enough time before bed to reflect on your day. Take a few moments to write in a gratitude journal, if that's something you think you could benefit from.
Use a luxurious, calming essential oil blend in a diffuser.
Spend a few minutes massaging your feet with a relaxing foot cream.
Instead of falling asleep in sweats or an oversized t-shirt, be intentional about changing into comfy pajamas. Buy a few cozy sets or nightgowns if your nighttime wardrobe could use an upgrade.
Try incorporating a few of these simple pleasures into your own nighttime routine to enhance your sleep and wake up feeling refreshed and rejuvenated.
From indulging in a calming bath to upgrading your bedding, adding a touch of cozy luxury to your nighttime routine can make all the difference in how you feel when you wake up in the morning.
More Posts To Help You Live Your Coziest Life Ever