The Secrets to Having a Cozy & Relaxing Home Spa Day
Self-care is an important element of the Hygge lifestyle. There's no better way to pamper yourself than with a cozy Home Spa Day using your favorite products and scents. Whether you have just an hour or an entire day to yourself, you can relax with your favorite beauty treatment.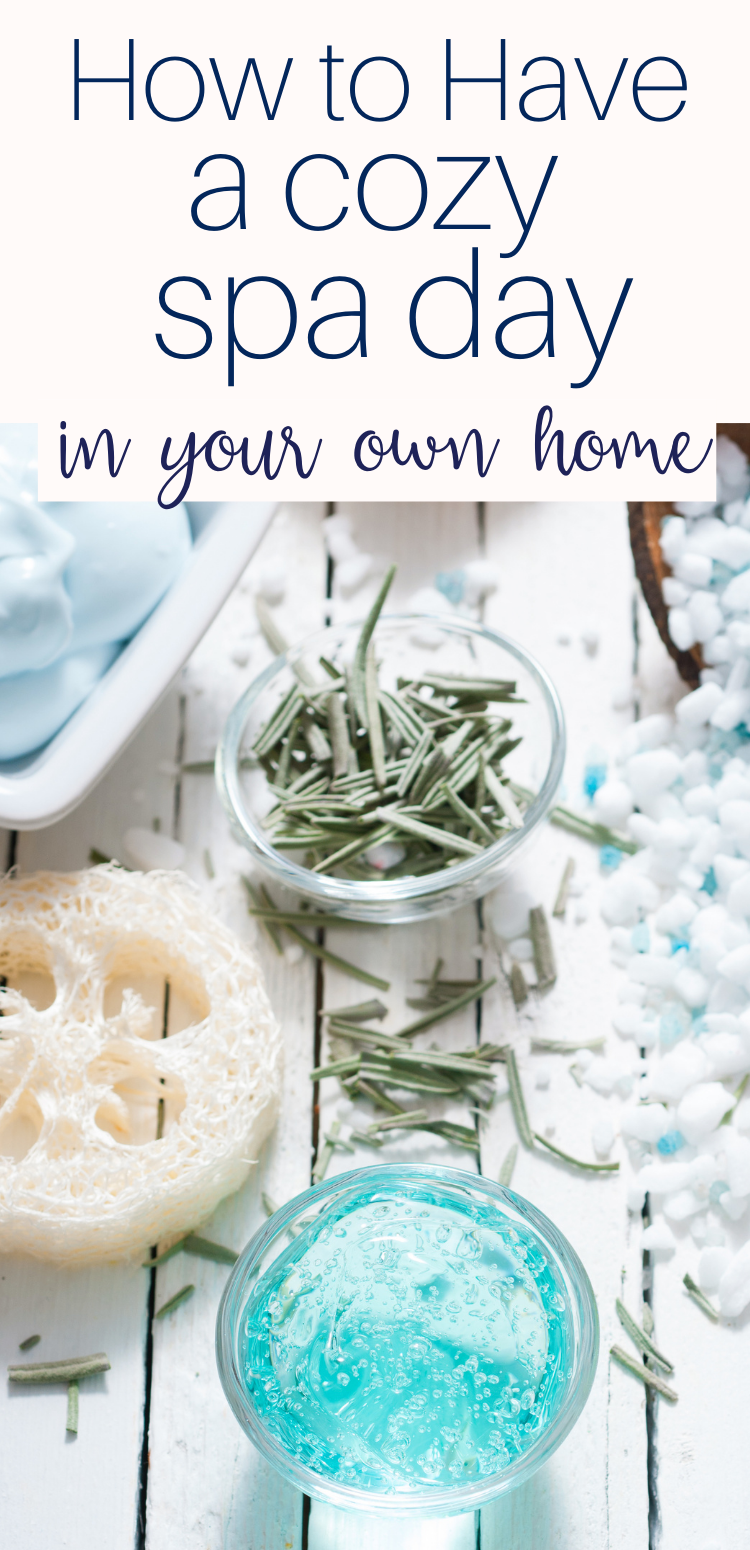 Note: The links in this post may be affiliate links.
Over in the Hygge section of the blog, we often talk about how important it is to create a cozy atmosphere in your home and during your mealtimes. One of the most IMPORTANT parts of living a cozy life is making sure that you take the time for self-care and have moments where you can relax and just "be".
Nothing leaves you feeling quite as refreshed, relaxed, pampered and overall blissful than a day at the spa.
Regular spa days may not be in the cards for a variety of reasons – the hefty price tag, difficulty finding time to actually getaway, or not feeling comfortable with having services done in a public setting these days.
Fortunately, there are so many products out there that you can easily recreate a spa day or mini-spa experience right at home. Plus, there's little things you can do to recreate that relaxing spa atmosphere right in your own home.
Here's how to get started planning your own home spa day:
1. Decide Which Products You'd Like to Use and Stock Up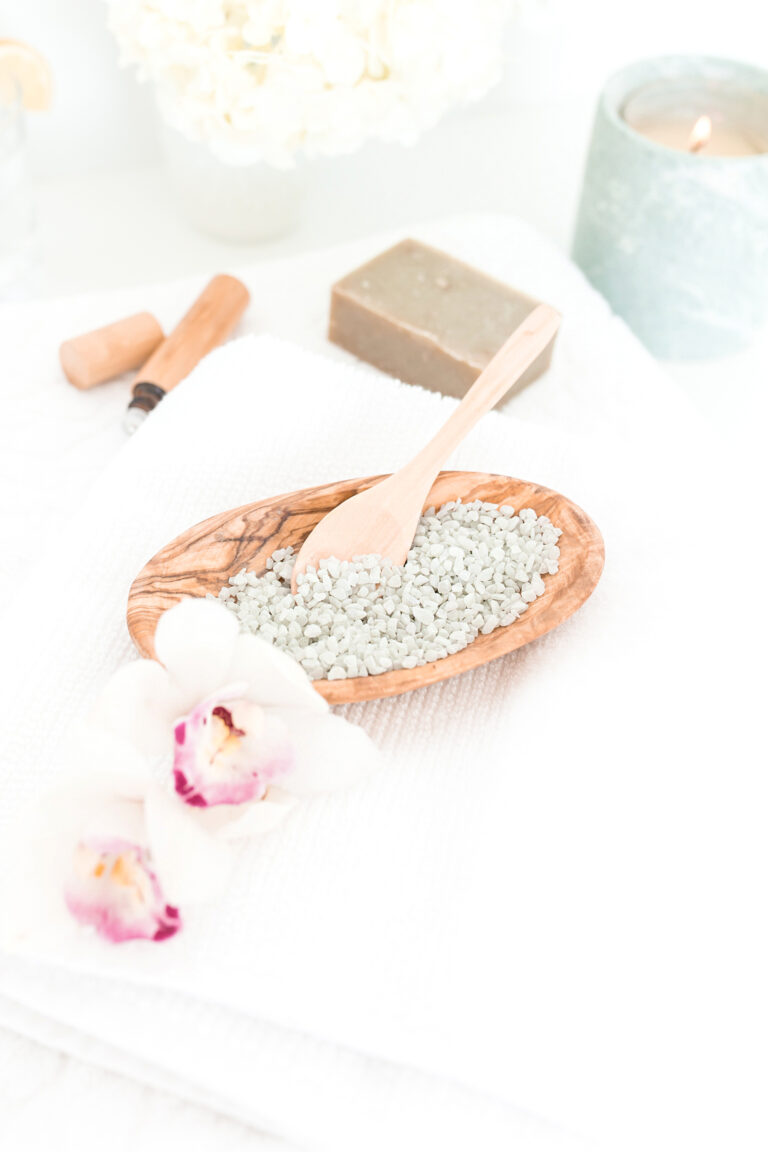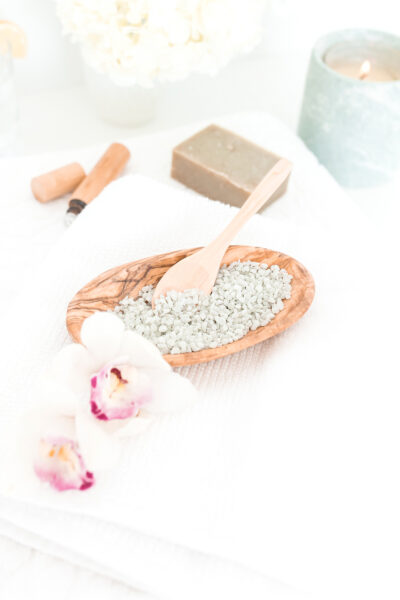 Pick and choose which "services" you'd like to include in your at home spa day and make sure you have the appropriate supplies on hand. Some favorites are:
Face masks
Creamy body lotions
Luxurious shampoo
Deep conditioners
Manicure and pedicure supplies
Bubble bath and Epsom Salts
And, what's even more awesome is that you don't even have to leave home to gather these items. Here are a few of my favorite home spa day picks from some of my favorite stores – I think you'll find something you love regardless of your budget!
Target Home Spa Day Products
Target was a wide assortment of affordable products that are perfect for a pampering home spa day. Plus, they offer 2-day shipping on many of their beauty products.

Ulta Home Spa Day Products
Ulta sells just about every beauty product you could want, so it's a natural choice when you're looking for products for your Home Spa Day. Plus, they usually have free shipping on all orders over $35, which is always a bonus.

Aveda Home Spa Day Products
You can enjoy many of your favorite Aveda Spa favorites at home, including their famous soothing tea! Plus, they often run specials and they almost always have a special code available that lets you add free samples to your order.

2. How to Make Your Home Smell Like a Spa
Using your favorite scented candles and setting them throughout your home is a great way to give your home a soothing fragrance, soft light, and hygge warmth.
Another option (and my favorite) is to use essential oils. If you do not already have a diffuser, check out these simple versions that will also serve as Hygge Decor for your home.
When it comes to recreating that "spa smell" at home, you can go as simple as diffusing Lavender, Eucalyptus, or Cedarwood on their own. You can also get creative and try some of these combinations:
3. Remember the Spa Music
Creating the right atmosphere and ambience will take your home spa day to the next level. For a truly spa-like experience, play soft, soothing, classical music. Meditation or Yoga soundtracks work especially well.
4. Put Out the Spa Water
Here's a simple spa water you can make and set out to sip on in-between your at-home spa treatments:
Lemon Basil Water
Add a sliced lemon and 3-4 Basil leaves to a pitcher of water and refrigerate.
You can refill the pitcher a couple of times over the course of one or two days without replacing the lemon and basil
5. Try to Minimize Distractions
While you may not be able to tune your family out during your home spa day, you CAN shut out technology for a while.
Turn off your phone, computer, and the tv. Ignore the outside world for a bit and let yourself have as much of a break from daily life as possible.
6. Don't Rush….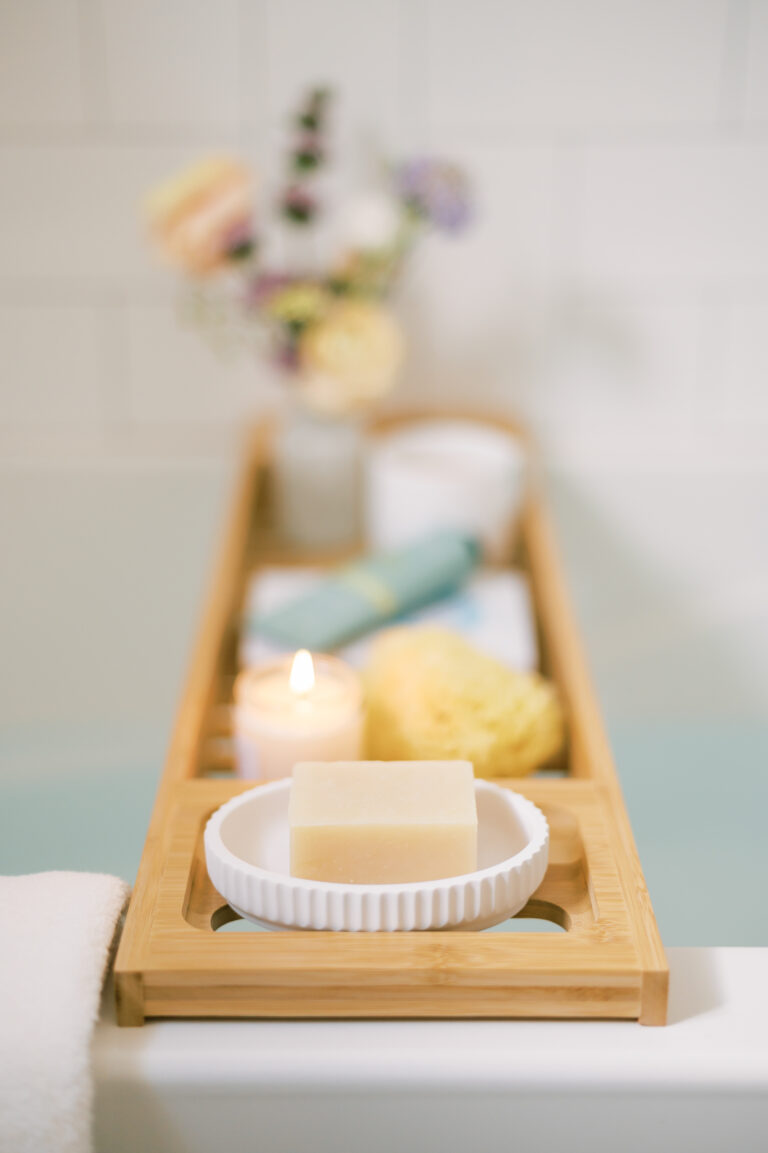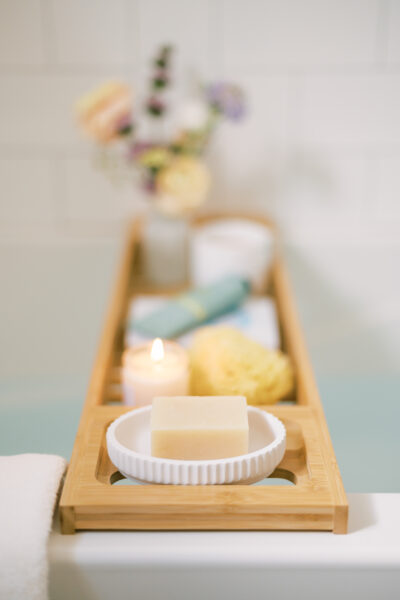 We have a tendency to rush through everything, even the good stuff, and even when we really do have the time to slow down.
In order to really enjoy this down-time, try your best to treat it like a "real" spa day:
Soak in a bubble bath for a while, letting the Epson salts do their work.
Rather on the face mask and pay attention to how good it feels.
Let the calming scents of your spa products and essential oils soothe you.
And, when you get out of the tub, don't rush to get dressed. Rather on a layer of rich body lotion, throw on your robe, read or just close your eyes and relax for a bit.
Creating your own spa day at home can be just as relaxing and calming as a day spent at a professional spa. By setting the right mood, creating a calming atmosphere, and setting an intention to truly enjoy it, you can create an experience that's as rich and pleasurable as any you've had at a spa.
Treat yourself and enjoy the solitude and tranquility of being in the comfort of your own home as you pamper yourself.
More Ways to Make Your Life Cozy