Easy Steps to Get Rid of the Clutter for an Instantly Cozier Home
Do you crave a calm and cozy home but are surrounded by clutter? Here are some quick, easy tips to get you started on decluttering.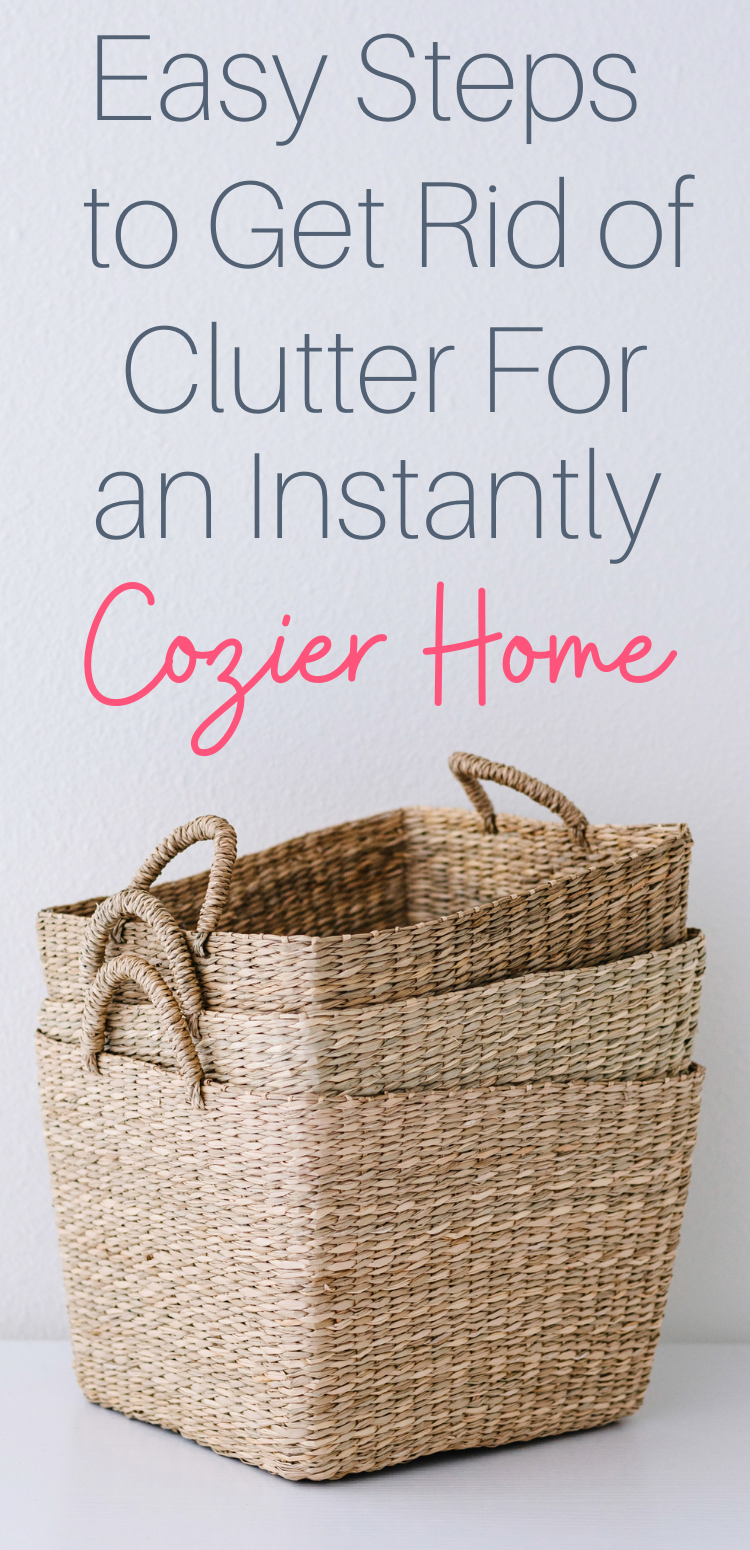 Note: The links in this post may be affiliate links.
If your home feels chaotic and less than cozy, it may seem overwhelming to try to tackle everything that's on your to-do list.
If you've assessed your home and discovered there are A LOT of things you want to do, the best advice is to start small.
You can make small changes and updates right now that won't require a lot of effort and will make a big difference in your space.
Here are a few things you can do right away that will have a significant impact on how cozy your home feels:
Get Rid of the Garbage
If your home is feeling cluttered, it may be that a lot of the things making it feel that way are simply trash that hasn't made it to the bin yet.
An easy way to remedy this is to throw away or recycle anything in your home that is actually garbage. This includes anything that is broken, old magazines, ads, paperwork, and empty containers.
You can enlist your family to get things done even faster. Clearing out the trash is an immediate gratification activity that will help you feel calmer and cozier in your home.
Create Piles
If you've got a lot of clutter and aren't sure exactly what to do with it, begin making piles.
Start piling items into groups that you can then put away in their proper place. For example, you can collect papers together that you can sort through and either file or toss. Or, you could put any clothing lying around the house into a laundry bin and bring it all to the laundry room.
Another easy way to declutter a room is to place any item that doesn't belong in the room (books, toys, electronics) into one bin. Once you've collected everything, you can carry the bin around your house and deliver everything where it belongs.
Just this quick act of gathering items together into piles can reduce the amount of clutter and somewhat organize the chaos.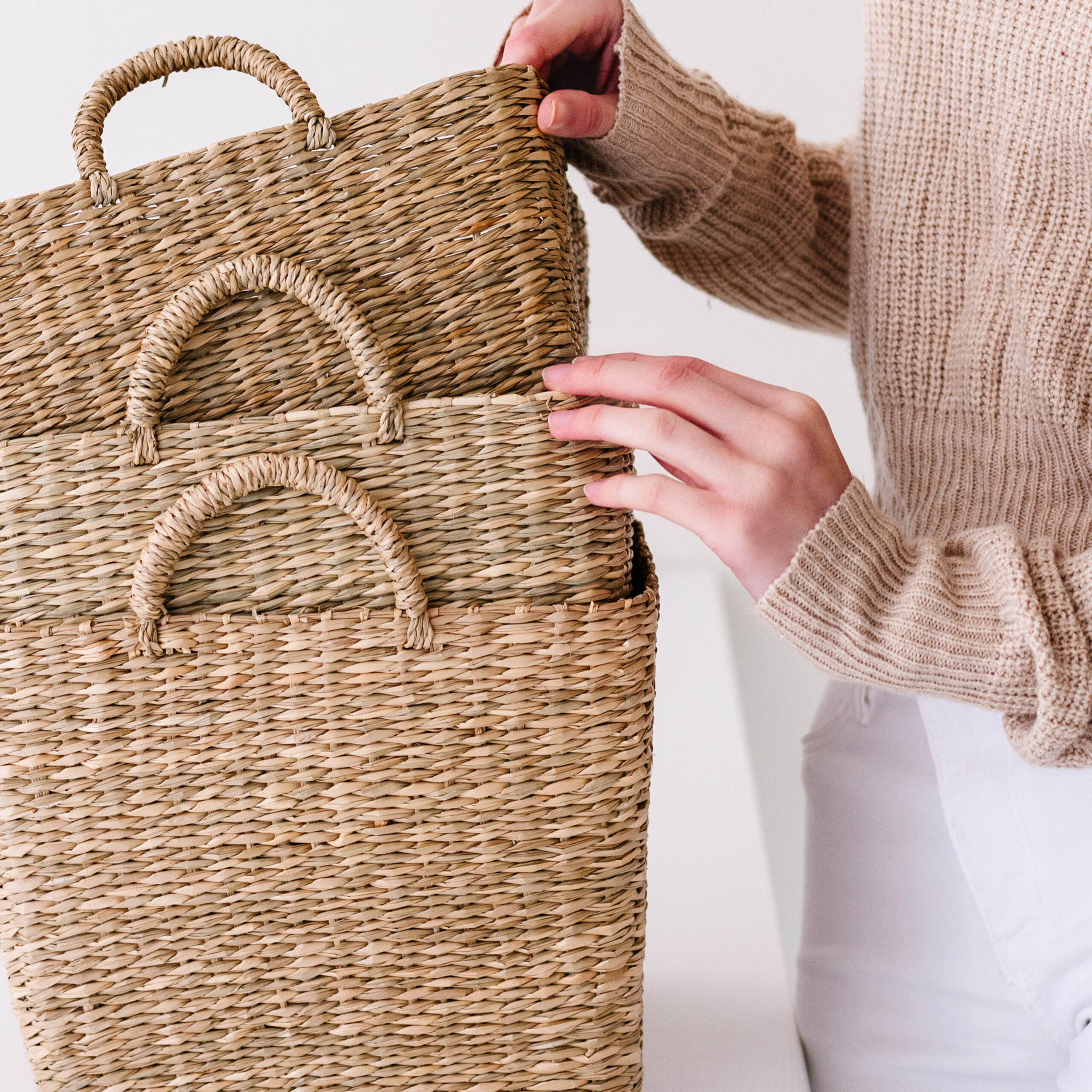 Tackle One Spot at a Time
If your entire house feels like too much space to organize at home time, start by tackling one room or spot at a time.
Remove the clutter, clean, organize, and make any décor swaps you'd like.
By focusing on one spot at a time, it makes it easier to regain control. Once you've finished overhauling one area or room, you can move on to the next space.
Get Help From Your Family
Tag teaming clutter or messes in your home can help to get things under control more quickly.
Let your family help you move furniture or tackle things on your "to-do" list. They can also take care of their own messes or clutter.
Having help makes even the biggest tasks easier to manage. Your family can even provide valuable input. They can help you decide what to keep and what to get rid of, choose new paint colors for the walls, and provide suggestions on organizing your spaces.
More Ideas for Creating a Cozy Home