How to Make Your Home Cozy With Hygge This Winter
Give your home and life a cozy hygge makeover this winter. Embrace the cold weather by making your home warm and inviting using Danish-inspired Hygge elements.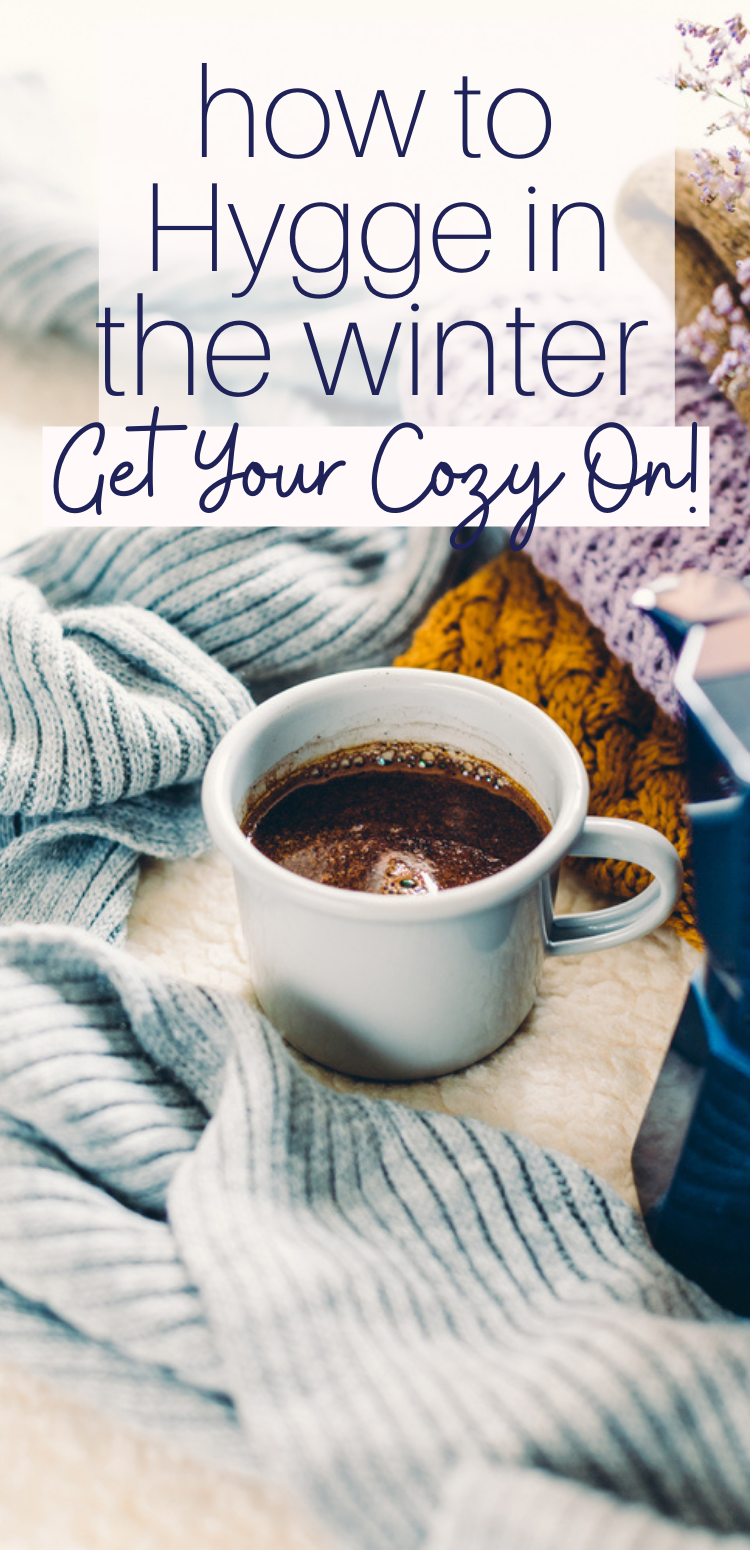 Note: The links in this post may be affiliate links.
Hygge Is Both a Feeling & a Lifestyle
Hygge, pronounced (Hue-gah), is a word used widely by the Danish people that loosely translates as describing a feeling of well-being, protection, and coziness.
The concept of Hygge has made its way to the United States in recent years and has become a bit of a media sensation. You'll see it used on Instagram, in cooking magazines, lifestyle articles, and home décor ideas.
Even before we had a word to describe this sensation, we've all felt this Hygge feeling. Likely, we've simply described it as "cozy."
It's that feeling you get when you're sharing a joke with your best friend, curling up in a fluffy blanket with a good book, or enjoying a warm feel on a cold day.
If you're interested in learning more about the Hygge lifestyle, you can read our post on The Ultimate Guide to Hygge.
How to Bring the Magic of Fire into Your Hygge Home (Safely)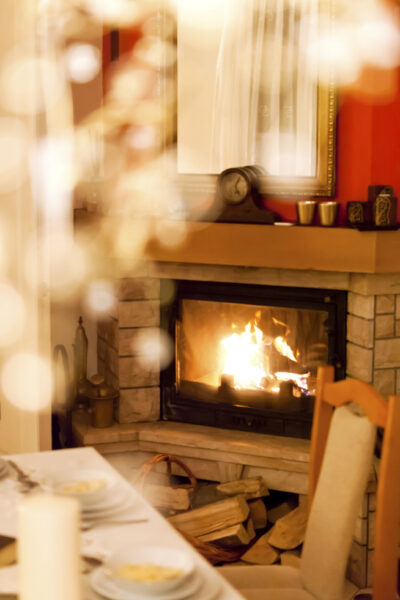 Campfires have always been used to keep people warm, as well as for gathering with friends. Some studies show that the relaxing feeling we get from sitting next to a crackling campfire can be chalked up to evolution.
We feel calm and relaxed when we sit around a campfire. So, it's no surprise that one of the fundamentals ways to give your home a Hygge vibe is with fire (safe and well-controlled, of course).
The cozy feeling that fire brings in the colder months can be accomplished safely in your home in a few ways:
If you have a fireplace, you can quickly bring those Hygge vibes into your home. The soothing warmth of a fire will make your home feel cozy.
If you don't have a fireplace in your house, candles will do the trick to creating that warm cozy glow you're looking for. Place candles (the real deal or battery operated) in the spaces in your house you hang out in the most. Side tables, your kitchen counter, and mantles are all ideal places to enjoy the soft flicker of light they produce.
If you don't have a working fireplace in your home, an electric fireplace is a good option. These are great because they don't require a chimney or smokestack. Plus, there are so many options on the market that include a mantel that you can decorate just like you would a natural burning fireplace.
The final way you can bring the magic of fire into your home is by pulling up the Virtual Fireplace from YouTube on your tv. Although this might seem a bit dorky, if you can't have a fireplace in your house, you might be surprised at just how cozy this option can be.
Hygge Inspired Accessories That Will Make You Feel Cozy This Winter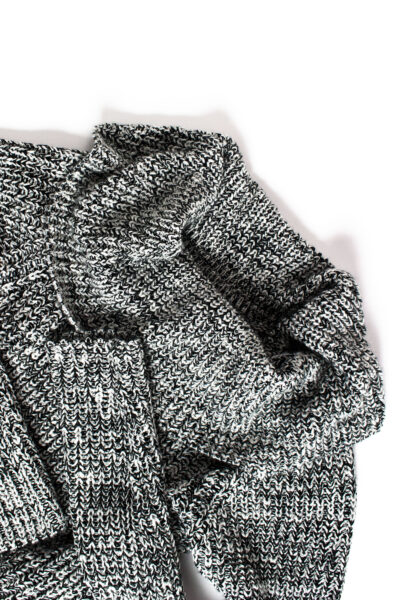 There are so many little things that can bring Hygge into your home during the winter, both by pulling out items you already own and treating yourself to a few new cozy things.
Floor Pillows are an excellent choice for bringing Hygge into your home. These pillows are really more of a lounging cushion for the floor. They come in many rich, warm colors and textures. You can layer them to provide extra seating and additional softness. They're perfect for lying by the fireplace or watching a movie from the floor.
Fairy Lights are a great hygge alternative to a fireplace or candles. These are lightweight, flexible wire strings of twinkly lights that can be placed anywhere in your home for a warm, comfortable feeling. These fairy light trees are also an adorable way to add an extra glow to any room. Dim or turn off the overhead lights and see your surroundings in a soft focus. You'll instantly feel relaxed seeing your home transformed with this small change in lighting.
Stoneware mugs, vases, and candle holders are both beautiful and functional. Look for ceramic goods in natural colors, like white, beige, blue, and green.
Cozy Slippers are another must-have for a Hygge winter. Choose a pair that are made from natural materials and has padding for extra comfort. You can even get away with wearing these extra cozy slippers while you're running errands on winter days that aren't too slushy.
Throw Pillows & Soft Blankets are perfect for snuggling up with a good book this time of year. Find fluffy pillows and throw blankets in different textures (faux fur is perfect for this time of year) to bring a sense of hygge to your living room and other areas of the house.
Rugs & Floor Coverings are also important for keeping bare feet warm during cold months. Sheepskin is always a hygge favorite but look for wool, cotton, or silk blend rugs if you're not into that. A neutral color scheme and natural materials are perfect for making your home feel cozy. Moroccan, geometric, and animals patterns will make your home feel more welcoming and warm. Picking floor coverings that match your home decor will make your living space feel more cohesive.
Learn More About Hygge and Danish Homes by curling up with one of these cozy books on the topic:
Thick Socks are an essential item for this winter. Thick knit socks are so comfortable and can be worn with any loungewear for a wintertime, cozy feel.
Cozy Loungewear is perfect for hunkering down during the cold winter months. While you're at home, you may as well be as comfortable as possible. After a long day at work, go home and put your cozy clothes on for the evening.
Chunky Sweaters are a wintertime must-have! Neutral colors and natural fibers make the best hygge sweaters. Pair your soft, cozy sweater with a pair of warm fleece-lined leggings, and you'll be all set for a cozy night at home.
Scented Candles, Essential Oils, and Seasonal Potpourri will also make your home feel more inviting and cozy this winter. Choose relaxing scents like lavender, eucalyptus, sage, and peppermint.
Have a Great Time With Hygge Activities in Your Own Home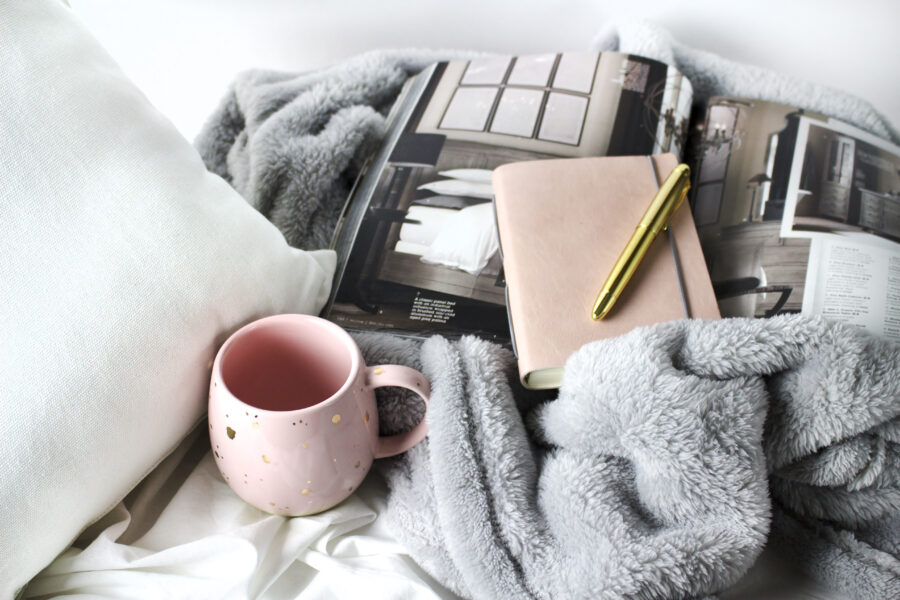 Close relationships play a vital role in the traditional meaning of Hygge. Close family bonds and genuine friendships are an essential part of Hygge.
Chase away the winter blues by filling your home with love, laughter, and a genuine connectedness, and you will feel as if you never want the winter season to end.
Here are some different ways you can embrace the Hygge with in-home entertainment and activities.
Intimate Dinner Parties are a great way to bring close friends and family together for good food and fun in your own home. Keep it simple with a relatively easy dinner recipe that you're familiar with. Or even host a potluck and ask everyone to bring their own dish and a bottle of wine. Use seasonal decor, like fresh greenery on the table, and light a few candles. Don't stress over the details and just spend some quality time with your loved ones.
Game Nights are another enjoyable way to pass a cold winter night with your family or friends. Pulling out a board game can bring out the playfulness and laughter of a group. Studies show that when people laugh together, stronger connections form within relationships. Shared laughter equals closer bonds. So, bring out your most fun games, invite your friends and share an experience that will end up bringing you all closer together.
Movie Nights are always an enjoyable way to spend an evening with the people you love. Give the night more of a hygge feeling with cozy blankets to cuddle up with, floor pillows, popcorn, and candy. Set up some string lights and a buffet of snacks to make it even more special.
Learn Something New by watching a documentary, going on a virtual tour of a museum, or taking a MasterClass. The adventures you take from your own coach keep your brain active and can inspire great conversations in your new area of expertise.
Have a "Five-Star" Experience at Home by snuggling under your favorite blanket, pouring a glass of wine in your best stemware, and eating something decadent off your prettiest plates.
Enjoy Tea Time or Coffee with a friend out of vintage teacups or hefty coffee mugs. Have a selection of loose tea and serve good strong coffee with a selection of syrups and creamer. You can also have a small selection of pastries to enjoy alongside your warm beverages.
You don't have to put a lot of effort into entertaining at home. A family read-aloud if you have small children or a craft everyone can do together will encourage conversation and build stronger relationships.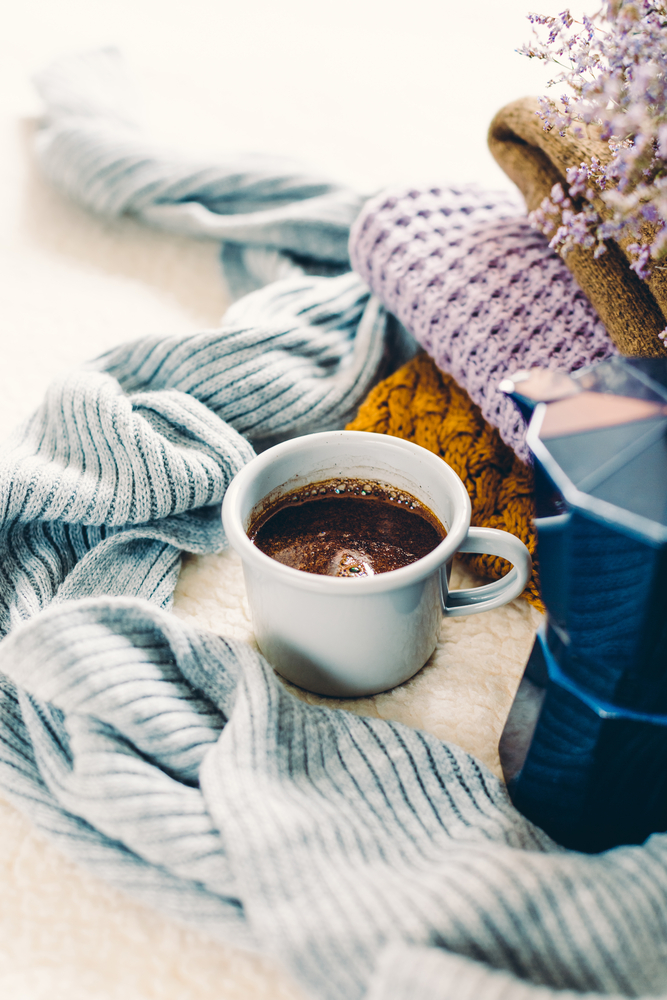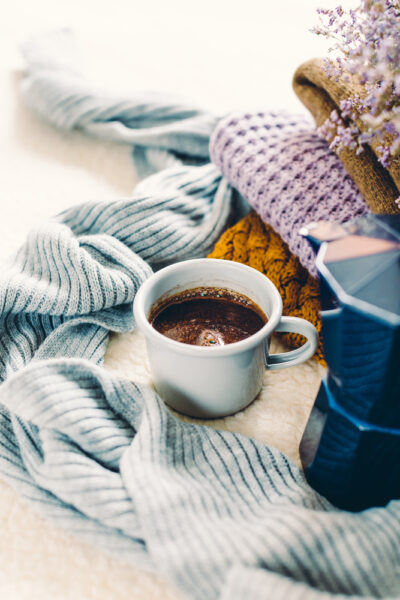 Have a Cozy Hygge Winter
You can use any of the simple things mentioned in this post to have a Hygge inspired home and life this winter. Start by grabbing a cozy blanket and a hot beverage and brainstorming more ways to tune out the outside world this season. A cozy home filled with your favorite things and favorite people is all you need to turn your house into your own winter wonderland.
More Ideas for Creating a Cozy Life