Cozy Spa Bedroom Ideas To Make Your Bedroom Extra Relaxing
These cozy spa bedroom ideas are perfect for giving spa-like vibes to any primary or guest bedroom in your house.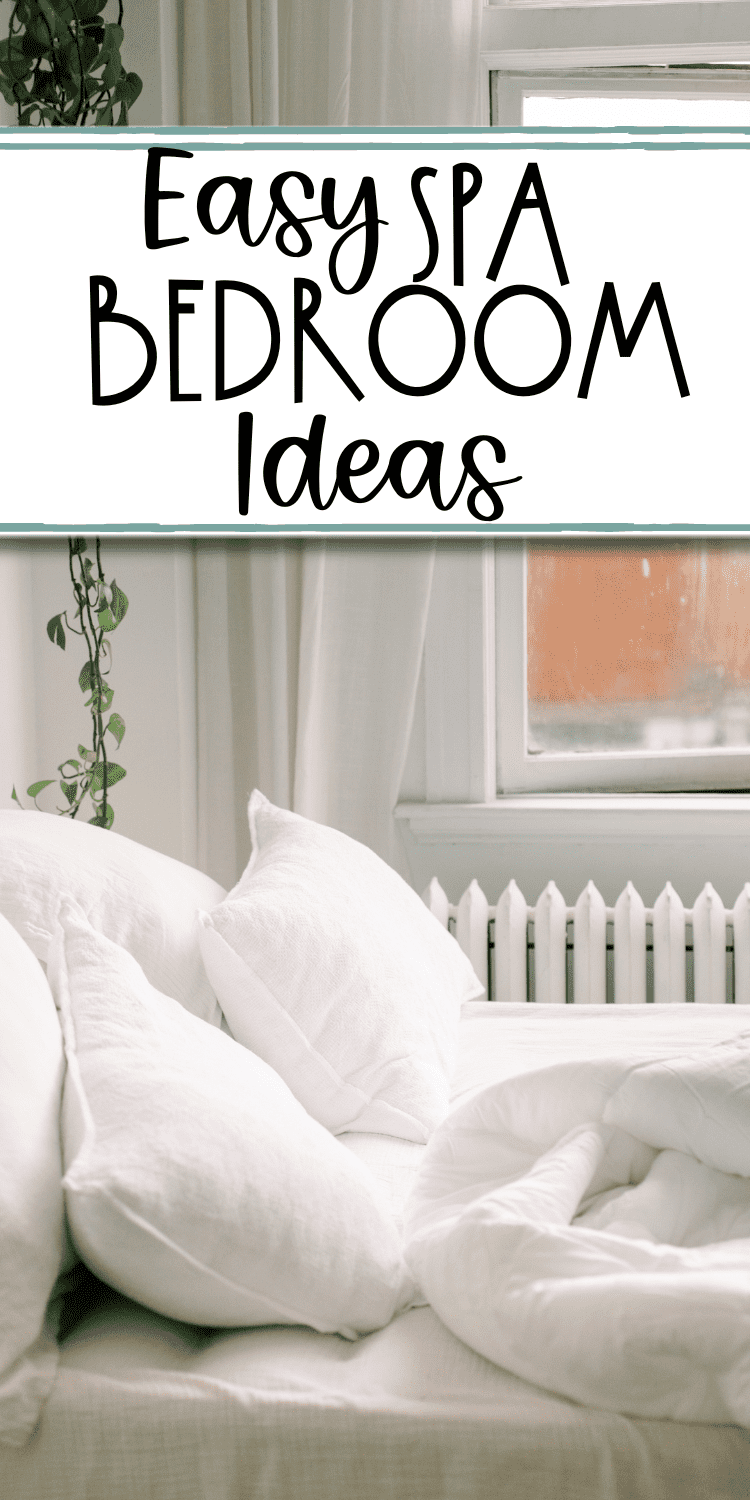 Note: The links in this post may be affiliate links.
Having a bedroom with cozy spa vibes gives you the perfect place to relax and unwind after a long day.
The right furniture, decor, and lighting can transform your bedroom spaces into your own private oasis.
Using calming neutral colors, soft fabrics, and calming scents goes a long way toward creating a soothing and comfortable spa atmosphere. Adding cozy seating, a comfortable bed, and soft lighting can instantly transform your bedroom into a peaceful retreat.
Whether you're trying to create a guest room that's extra cozy or a master bedroom suite that feels like a serene spa retreat, here are a few easy ways you can update your room:
Declutter
If your bedroom is stuffed to the gills, the first thing you need to do is declutter.
Clearing out the visual clutter in your room will make the entire space feel more calming.
If you need help getting started, check out this post on how to create a resort-worthy bedroom in under an hour.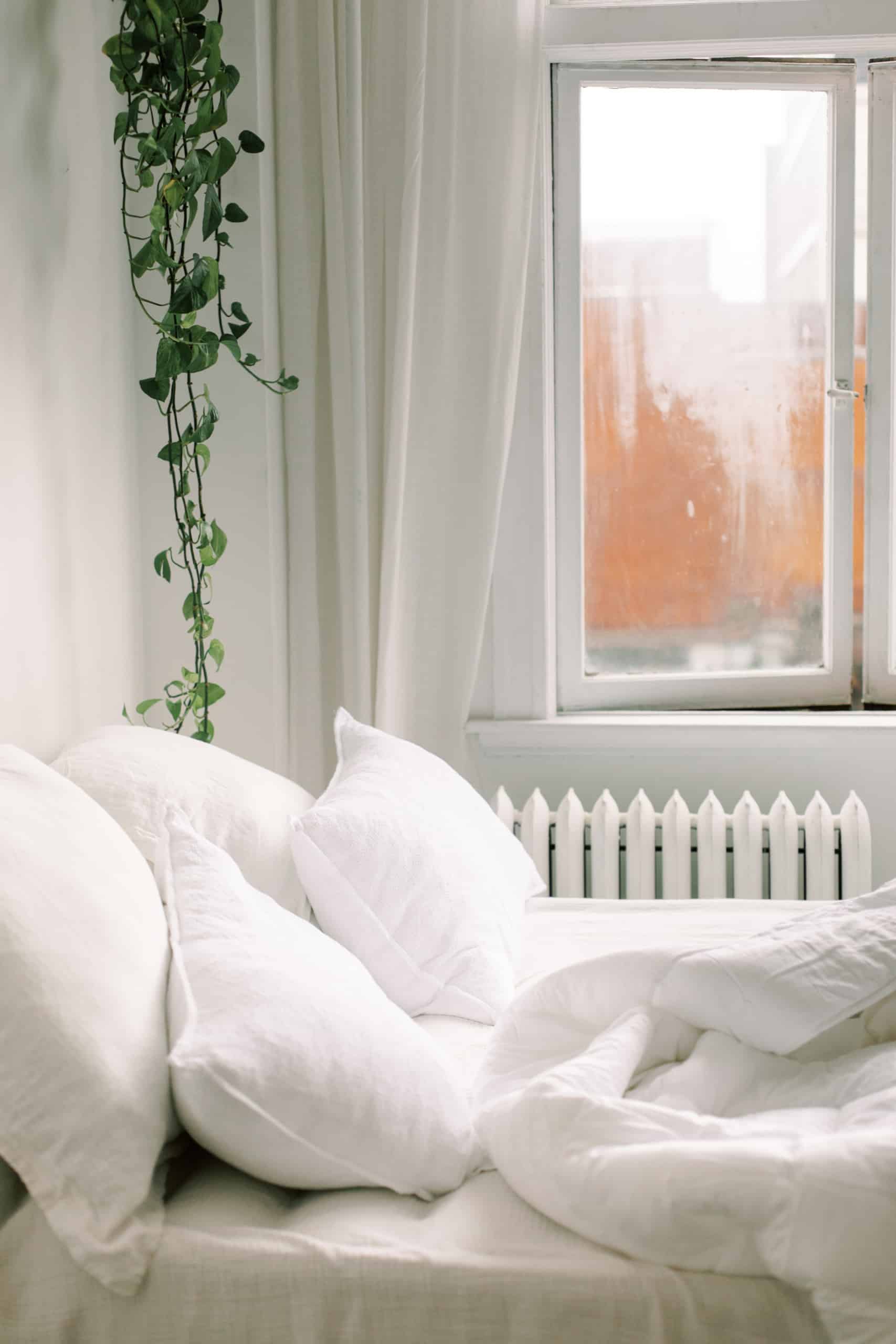 Incorporate Simple Bedding
Upgrade your bed with luxurious bedding elements like this amazingly soft Belgian linen duvet cover, linen sheets, or a new cozy blanket.
All-white bedding will also give you those spa-like retreat vibes. (Check out this post on how to make the most comfortable bed even for more inspiration!)
Add a few fluffy throw pillows and a lumbar pillow to your bed.
Light, airy layers will give your bed a home spa retreat feel.
Scents & Sounds
Diffuse essential oils like lavender and eucalyptus to create a calming feeling
Purchase a wireless speaker so you can play calming spa-like music from your phone while you're relaxing or nodding off to sleep. Or, if you prefer white noise, buy a noise machine instead.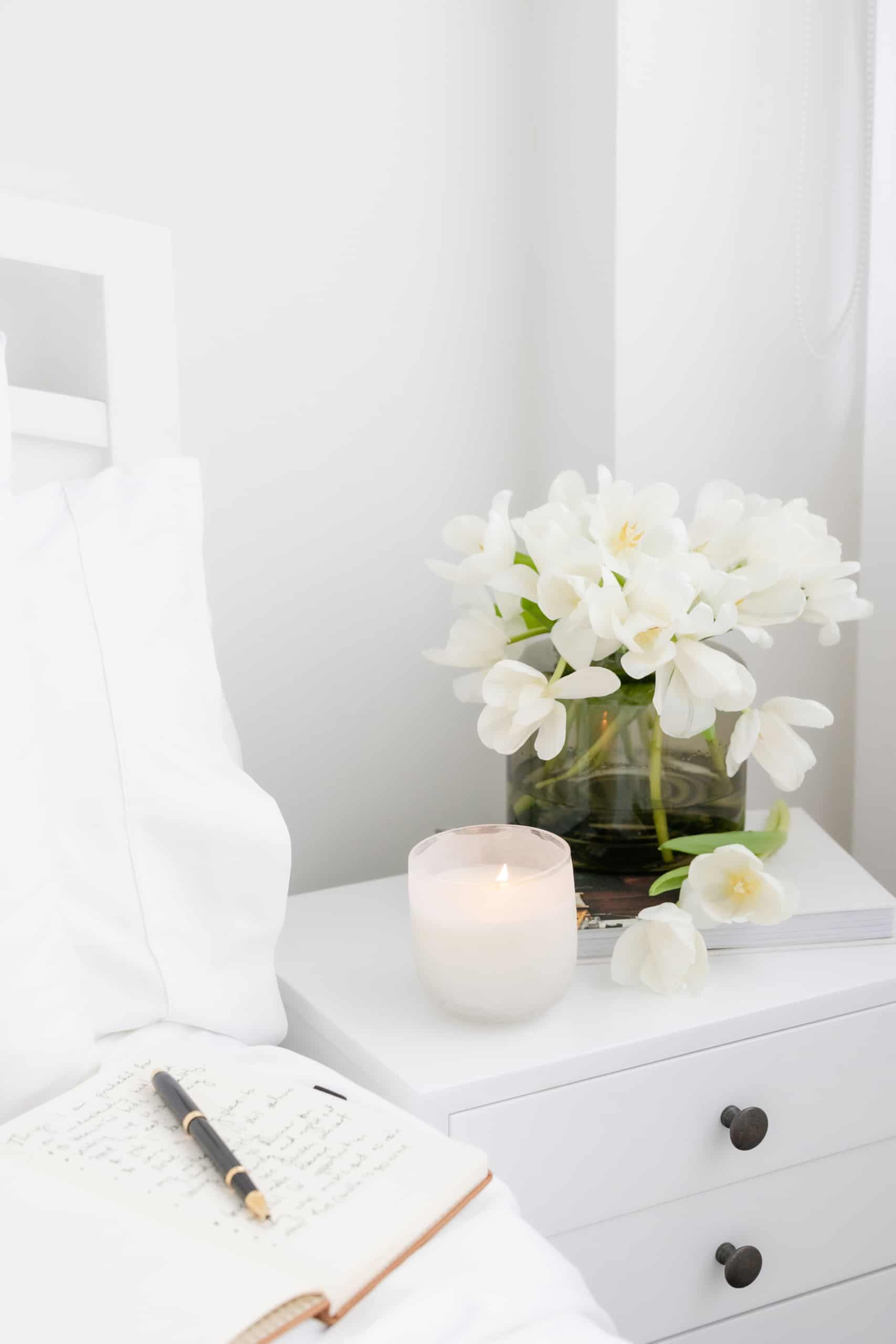 Soothing Color Palettes
Create an accent wall to create a focal point and add a pop of color.
Refresh your walls with soft, calming, natural colors like light blue or gray.
Furniture Pieces
Hang floating shelves to display plants and spa-like accessories such as linen sprays and lotions.
Make sure your bedside tables aren't a dumping ground and display only a few, carefully curated items.
Place a beautiful chest or bench at the foot of the bed.
Add a comfortable chair for reading, journaling, or simply relaxing in at the end of a long day.
If your room doesn't have a fireplace, add instant ambiance by installing an electric fireplace.
Add a headboard and bed frame in neutral colors or materials.
Creating a sitting area in large bedrooms breaks up the space and makes the space feel more cozy and relaxing.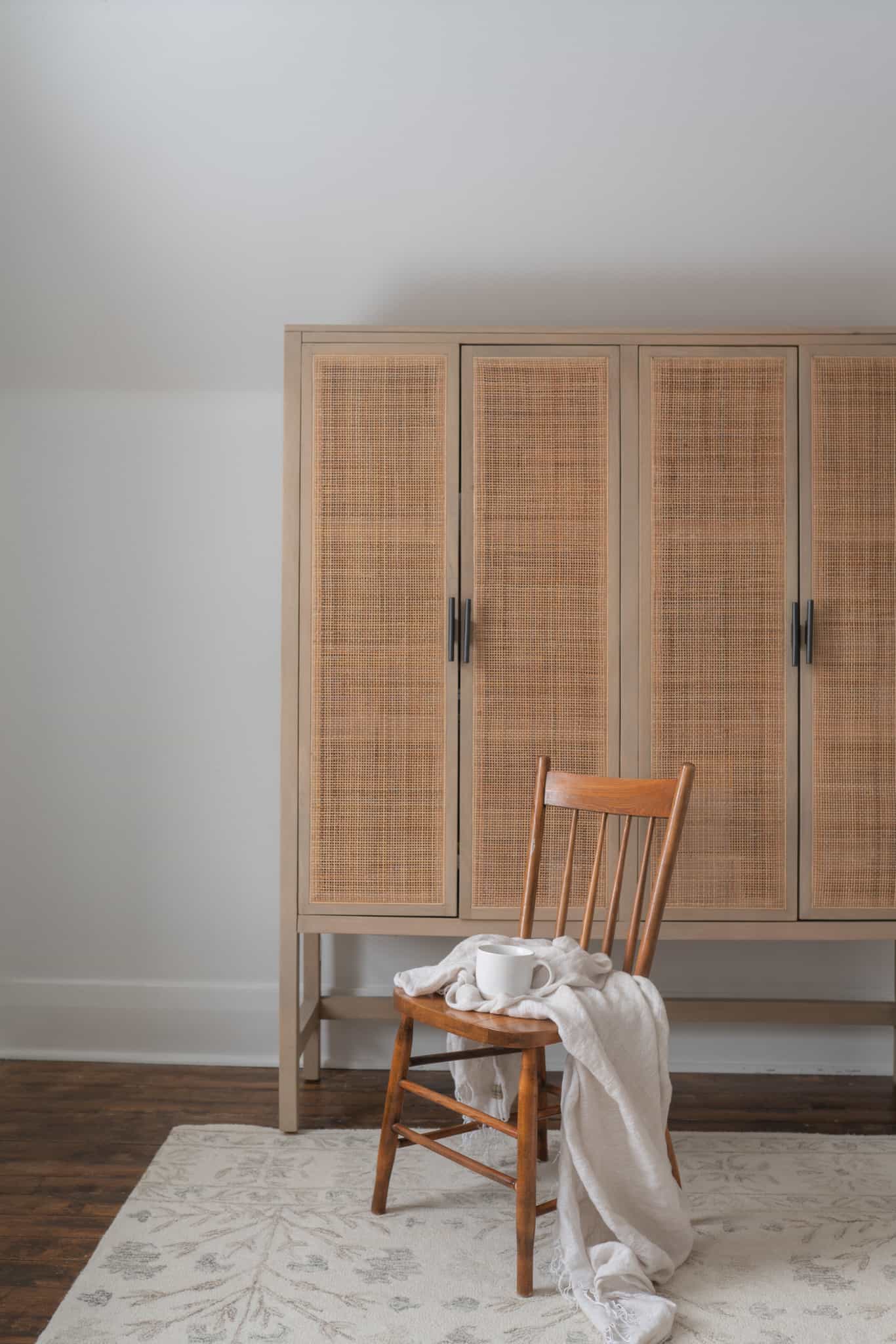 Lighting
Install dimmers for mood lighting and so you're not subject to bright light as you're trying to settle into bed.
Install blackout shades and sheer window treatments. This will ensure your room is super dark at night but also light and airy during the daytime.
Hang a string of white lights or tuck a few strands of these battery-operated fairy lights into spots around your room for a soft glow that will instantly give the room a more relaxing appearance.
Soft white bulbs are perfect for bedroom lamps because they add a bit of warmth to a room.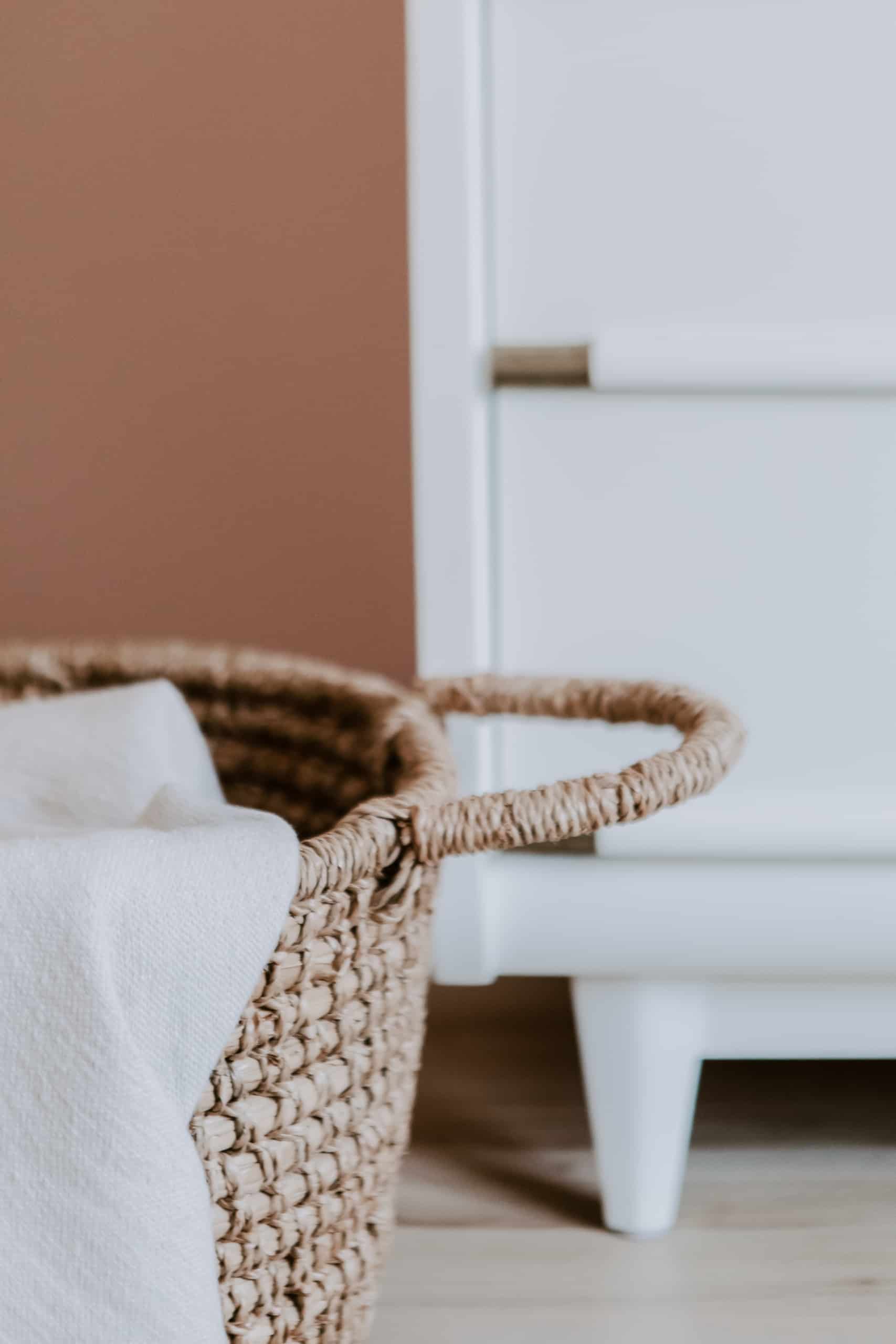 Extras That Help With the Spa-Like Feel Of the Room
If you have hardwood floors, add a plush area rug to add texture and create soothing warmth.
Hanging a mirror or two will make small spaces feel more open and spacious.
Invest in a few spa-like accessories like a soft white robe and fluffy slippers.
Keep a good book near your bed or cozy chair.
Hang some botanical prints or other soothing pieces of art on the wall.
Buy a beautiful woven basket and fill it with a throw blanket and extra pillows.
Adding some potted plants or faux greenery is a great way to bring nature in.
If you love the sound and look of water, a tabletop water fountain is the quintessential zen spa decor.
Set up a spot where you can enjoy your favorite wind-down rituals – whether that's a cup of tea, a glass of wine, journaling, or reading a good novel.
Just before you get ready for bed, remove any decorative pillows or throws from your bed and turn down your bed linens – so you have your own personal "turn-down service" every night!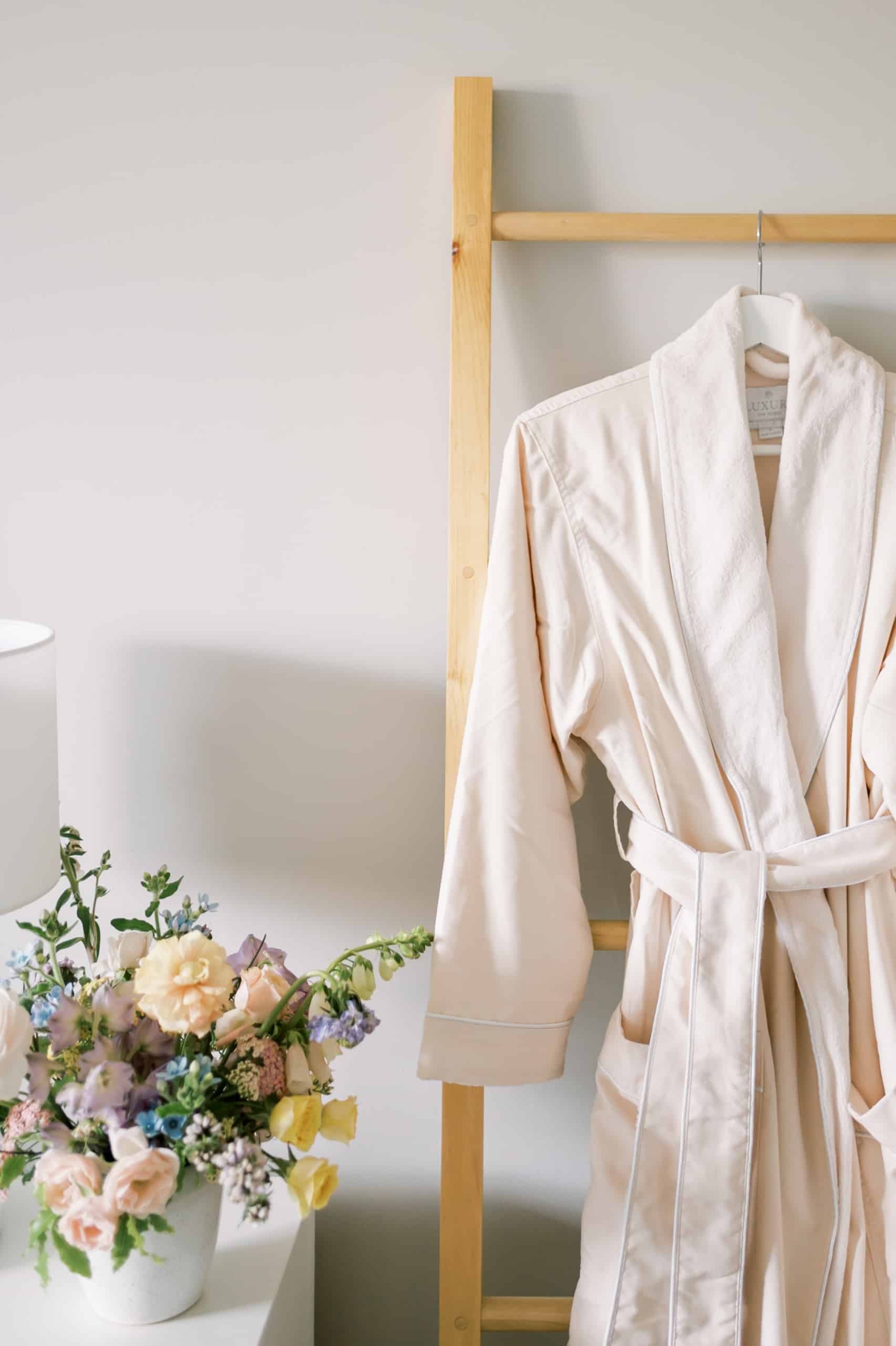 More Ideas to Make Your Home Cozy