Find Hygge ideas to create easy, cozy, fresh, seasonal meals. Enjoy making dinner again by incorporating these hygge elements into your meal planning, meal preparation, and pantry list.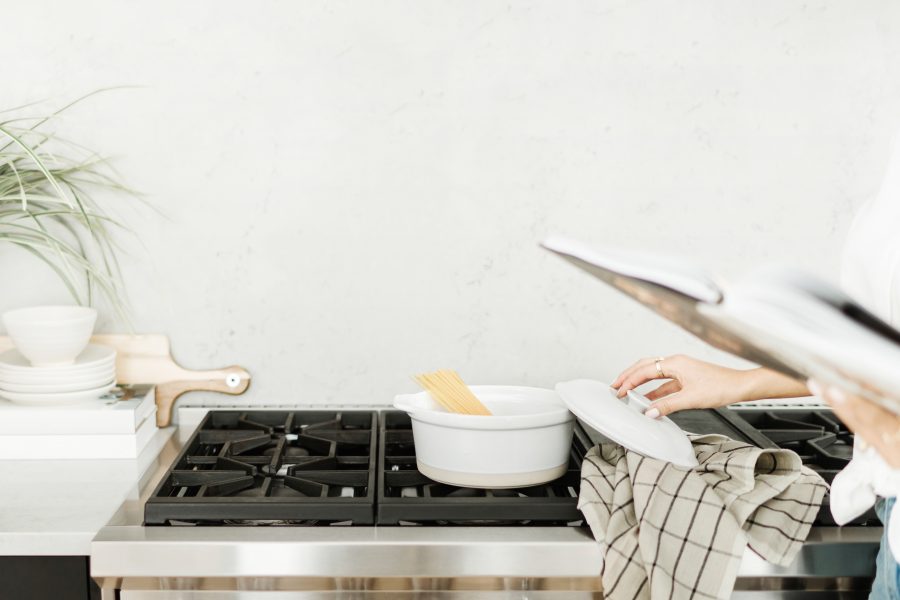 Note: The links in this post may be affiliate links.
How to Bring Joy Back Into Cooking
As you start to incorporate Hygge into your life by slowing down, spending quality time with your people, and adding cozy elements to your home, adding Hygge elements to your dinner routine is the next step to creating cozy mealtimes.
Let's start by acknowledging that you're busy and there will absolutely be days where chicken tenders and tater tots from the freezer are going to scarfed down in the moments between practice, school work, and showers. And sometimes take out and or frozen pizza will have to do. That's absolutely fine, do what you need to do to keep things rolling.
But, on those other days, where maybe you're not so hurried, or you just want to bring some joy back to the cooking process there are some easy ways to bring the spirit of hygge to your meals. As you begin to implement these practices you may find that:
A homemade dinner can be made more quickly than you previously thought;
There is something very relaxing about chopping vegetables;
There's nothing quite like the bright fresh taste of a homemade vinaigrette or marinade;
You find yourself relying less on recipes and cooking more by instinct based upon the ingredients you have available to you.
So, let's start looking at the ways you can add Hygge to you dinner routine.
Maintain a Well-Stocked Pantry for Hygge Meals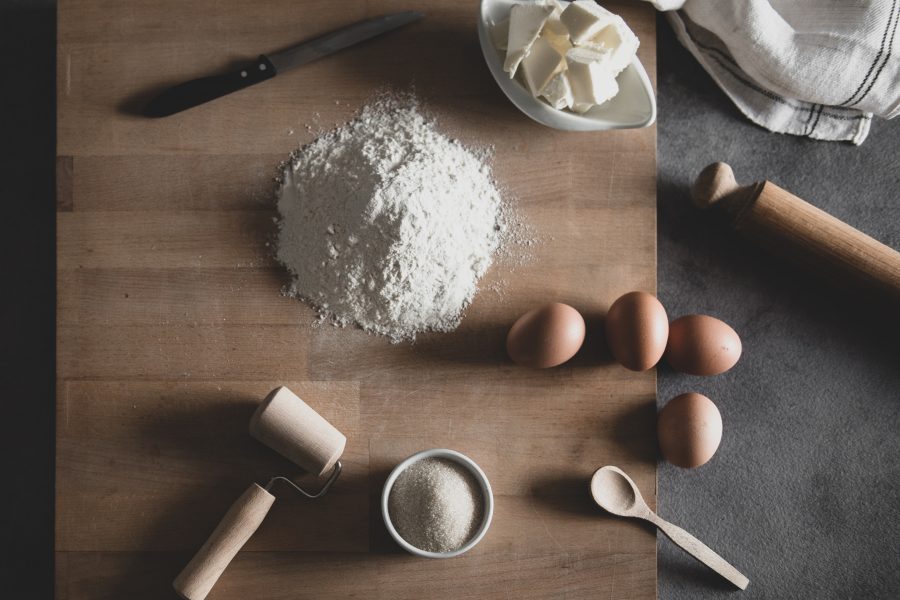 Google "pantry list" and you'll find a ton of lists of non-perishable items you should keep on your shelves. This is not necessarily the way to create a Hygge Pantry though.
A Hygge Pantry goes beyond shelf-stable dry goods and incorporates fresh garlic, herbs, chicken stock, butter, and, of course, good olive oil. It should also include your "go-to" items for creating quick easy meals such as your favorite pasta, cheeses, eggs, and produce.
In her book My Pantry, Alice Waters (owner of Chez Panisse Restaurant in Berkley, CA) does a fantastic job expanding preconceived notions of what it means to stock a pantry. She shares her recipes for creating spice mixtures, beans, nut, condiments, and even cheeses that can be used as easy meal starters.
While you may not use all of her suggestions (I for one, will never preserve fish) this book does serve as a cherished reference for getting the most flavor out of simple ingredients.
Don't Plan Meals TOO Far in Advance
There should be a happy medium between running to the grocery store every day to get what you need for diner and stockpiling a month's worth of groceries.
Aim for grocery shopping once or twice a week. Your food will be fresher (and taste better because of that!) and you'll be more likely to incorporate healthy options into your dinners. As you walk through the produce section you'll notice those just-ripe berries, a new shipment of melons, or fresh bell peppers and new dinner options will pop into your head!
If you want an in-depth lesson on meal planning with in-season produce, I HIGHLY recommend Alice Water's Masterclass on Home Cooking. Not only will she inspire you to cook homemade fresh meals, but the recipe booklet she includes in the course material is also priceless!
Make Sure You Have the Kitchen Tools You Need to Make Cozy Meals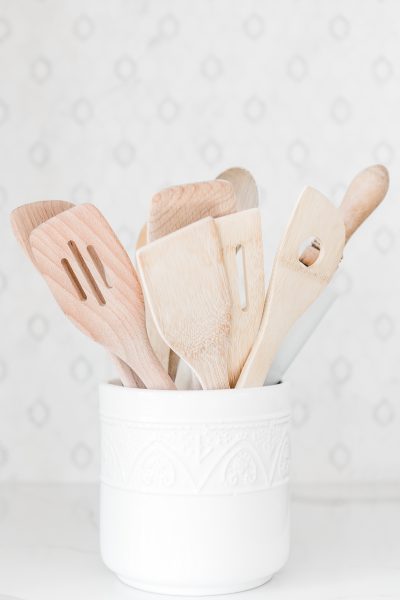 One of the best parts of Hygge cooking is that you'll find you really do not need a ton of kitchen tools. (I say this as a recovered kitchen-gadget junkie.)
These are the kitchen items you'll find yourself reaching for again and again:
Good knives (I've had this set for years – it's a very reasonably priced set of good knives from a top brand.)
Cast Iron Skillets (admittedly a bit pricey, I recently purchased this pan and it now lives on my stovetop. Other than my stock and saucepans, it's the only pan I grab. It's oven safe for roasting as well.)
Saucepans with lids
Stockpot
Baking sheets (really, you just need this one – it's big enough to cook an entire package of bacon, a ton of cookies, roasting all your cut-up veggies)
Colander
Suribachi (a Japanese mortar and pestle – once you begin crushing herbs and garlic to make your own dressings and marinades you'll wonder how you ever lived without this simple tool!)
Whisks – regular-sized and mini
Wooden spoons
Spatulas
Measuring cups
Measuring spoons
Vegetable peeler
Grater
Mixing bowls – the CUTER, the better. Check out these adorable handcrafted Jadeite mixing bowls that look like an updated version of the bowls my Grandma bakes with, or this complete bamboo set.
Eat Locally and Organically When You Can
Food that hasn't had to travel far to get to your plate is going to be the freshest.
In addition, if have you a local farmer's market or belong to a CSA, talk to the vendors about their growing practices.
A lot of times you will find that their livestock is organically/grass-fed and their produce is grown using organic practices. Getting certified organic can be a costly endeavor that many small growers cannot afford, but they may still follow these same steps.
Eat In-Season as Much as Possible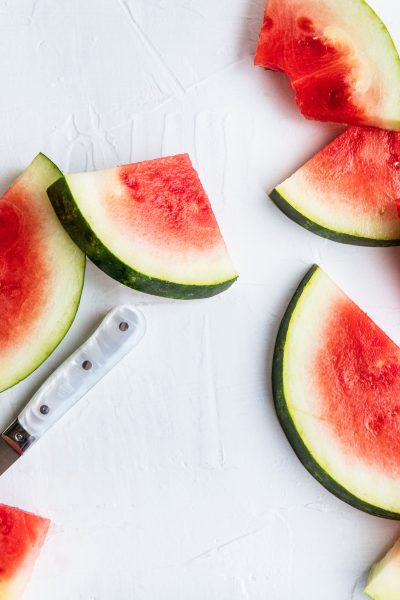 Summer
During the summer, when fresh produce and sunshine are in abundance, plan meals that are light and take advantage of your grill or stovetop. (i.e. avoiding the oven at all costs, except to make this AMAZING Snickerdoodle Zucchini Bread with all of that extra zucchini!)
Favorite Summer Recipes
In-Season Summer Produce
Apples
Berries (blueberries, raspberries, strawberries, blackberries!)
Bell Peppers
Carrots
Cherries
Corn
Cucumbers
Green Beans
Melons (cantaloupe, watermelon, honeydew)
Peaches
Summer Squash
Tomatoes
Zucchini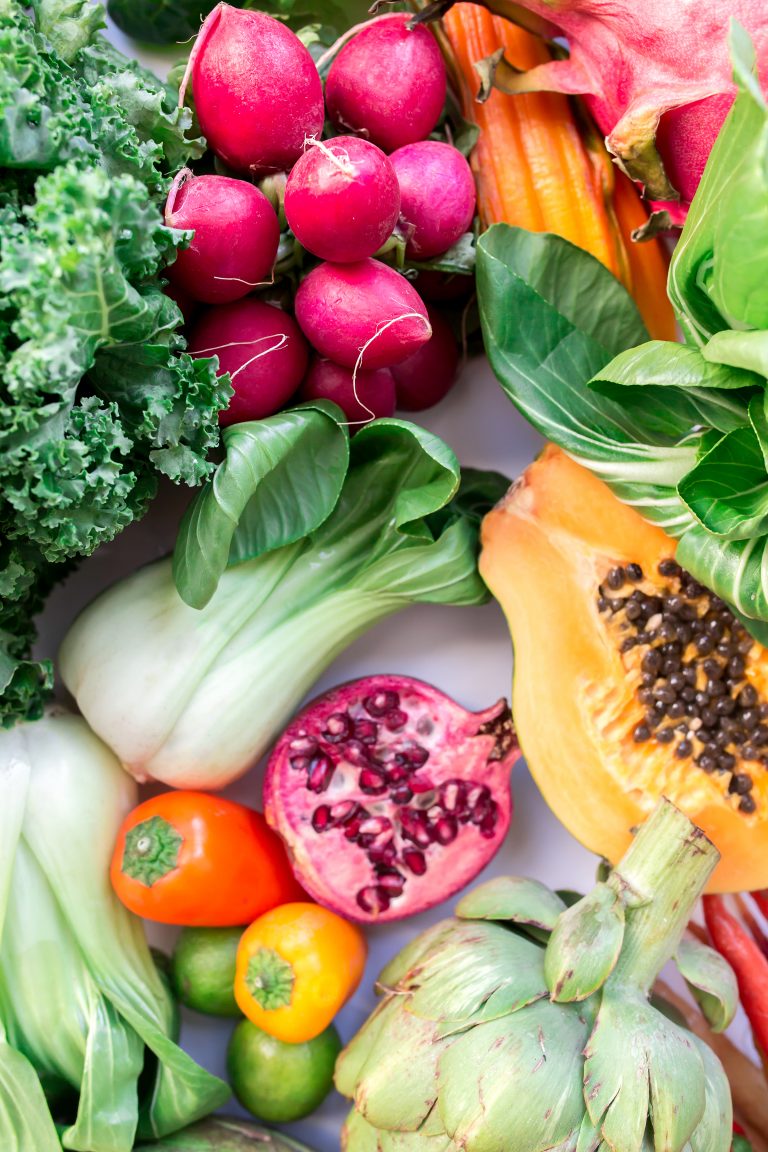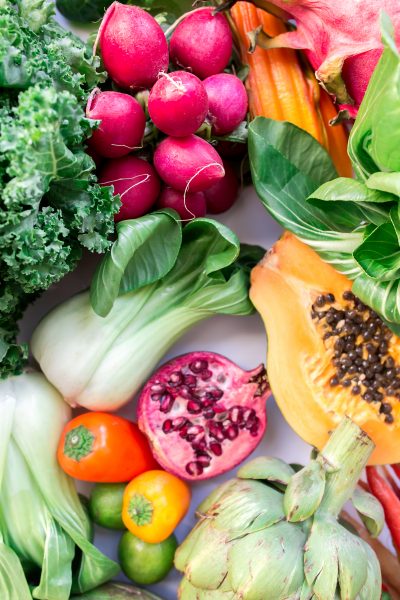 Fall
As the weather begins to cool, your meals can get a little heartier and soups start to make a welcome appearance again. Stuffed peppers and cabbage rolls incorporate the season's harvest into some of our favorite comfort foods.
Favorite Fall Recipes
In-Season Fall Produce
Apples
Bell Peppers
Broccoli
Brussel Sprouts
Cabbage
Carrots
Cauliflower
Green Beans
Kale
Peas
Radishes
Spinach
Sweet Potatoes/Yam
Winter Squash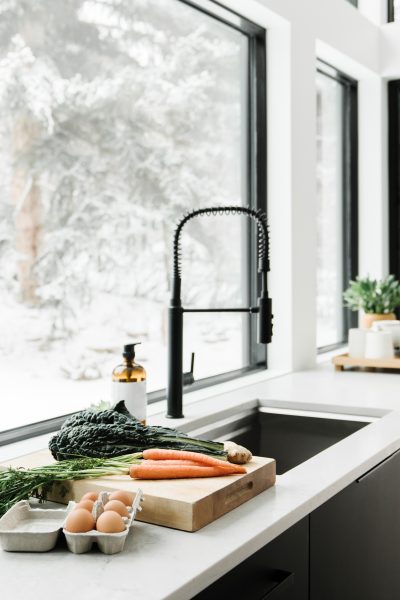 Winter
Winter is truly the season of hygge and cozy meals call for heartwarming stews, creamy mashed potatoes, and stick to your ribs meals like salisbury steak and spaghetti and meatballs.
Favorite Winter Recipes
In-Season Winter Produce
Apples
Beets
Brussel Sprouts
Cabbage
Carrots
Kale
Potatoes
Pumpkins
Sweet Potatoes & Yams
Winter Squash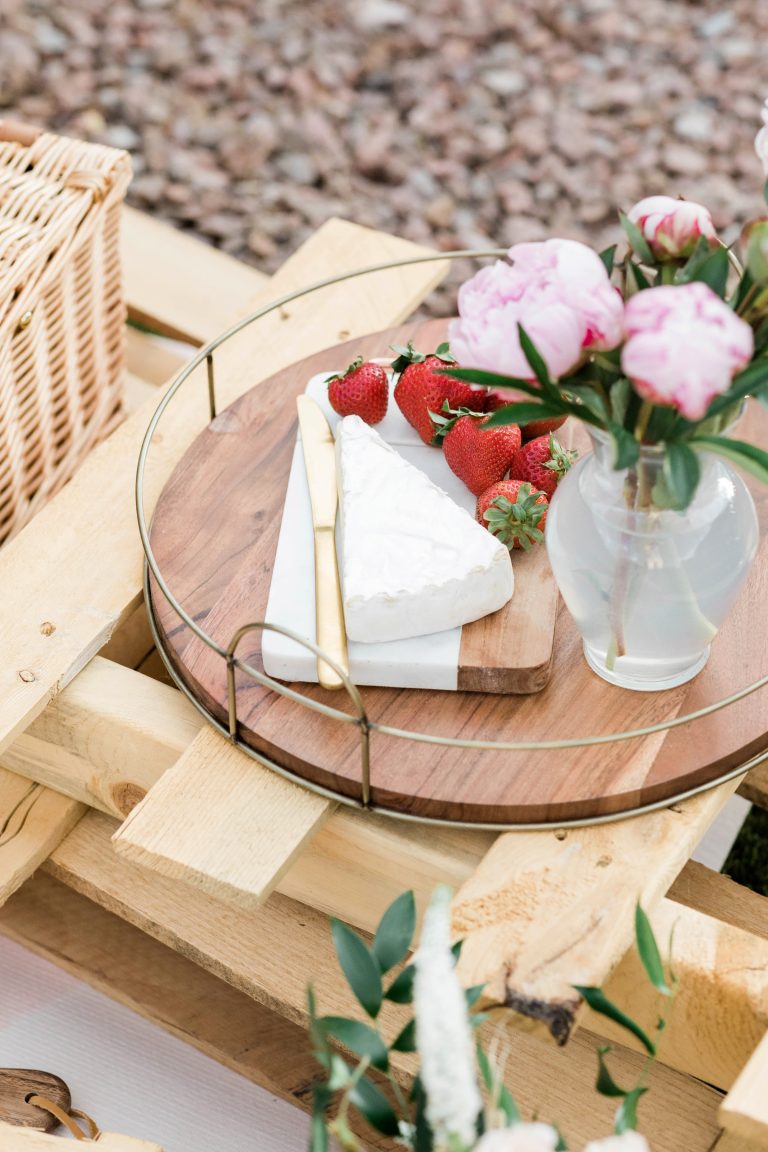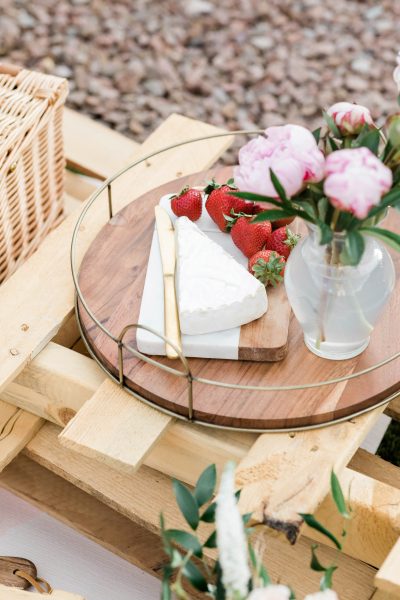 Spring
As the frigid winter nights turn into cool, rainy spring mornings we start to see more delicate dishes hit the menu – salads begin making a comeback, brunch items like fresh quiches start making an appearance, and healthy salmon begins to replace heavier proteins .
Favorite Spring Recipes
In-Season Spring Produce
Apples
Broccoli
Cabbage
Carrots
Lettuce
Kale
Peas
Radishes
Spinach
Strawberries
Leave Room for Dessert
The Danish love their sweets and evenings and weekends often involve dessert and a steaming cup of coffee or tea.
Here are a few really easy dessert recipes you can whip up quickly, share with your family, and enjoy the next morning with a cup of your favorite hot beverage.
Final Thoughts on Hygge and Cozy Meals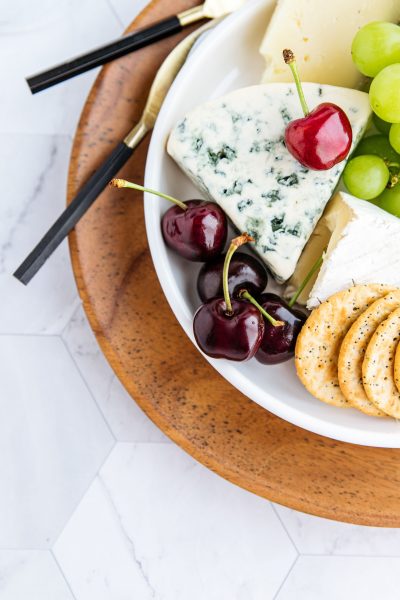 Now that you've got dinner (and maybe dessert!) planned here are some ideas to make meal time even more cozy.
Turn down the lights and eat by candlelight.
Serve dinner on cute dishes and with your prettiest glasses.
Conversely, get out the paper plates and have a picnic on the floor – no dishes tonight!
Serve your meal family-style, build your own, or on a board to make eating even more fun.
More Ways to Add Hygge to Your Life and Home