50+ Ways to Add Simple Pleasures & Little Luxuries to Your Life
Even when you think you don't have time to relax or indulge in self-care, there are so many simple pleasures that surround you or that you can easily add to your life. By relishing unexpected moments or surrounding yourself with little luxuries, you can enjoy life's simple pleasures in the moments between all of the busy that makes up a life.
Note: The links in this post may be affiliate links.
How Do You Enjoy the Simple Things in Life?
This morning, while watching my son's soccer game, I happened to glance down at my flip-flop encased, unpainted toenails and tried to recall the last time I'd had a pedicure. (Answer: in July before we went on vacation, this is Labor Day weekend.)
I love having pedicures (and facials…and massages…) but, like most working moms, time is the resource and luxury I lack the most. Any "spare time" I have is spent running carpools, picking kids up/dropping things off, and keeping everyone clean and fed.
It is really easy to get caught in a rut and forget to take care of ourselves. Because there are so many things we genuinely do not have time for, we often find ourselves not taking ANY time to enjoy the simple pleasures in life.
That's why it's so important not only to create a home environment that makes us feel relaxed and happy but to also find moments to enjoy the simple pleasures of life, even when we don't have hours to devote to "me time."
So, while I may not be getting a pedicure anytime soon, I most certainly can manage a long hot soak in the tub after the kids go to bed tonight.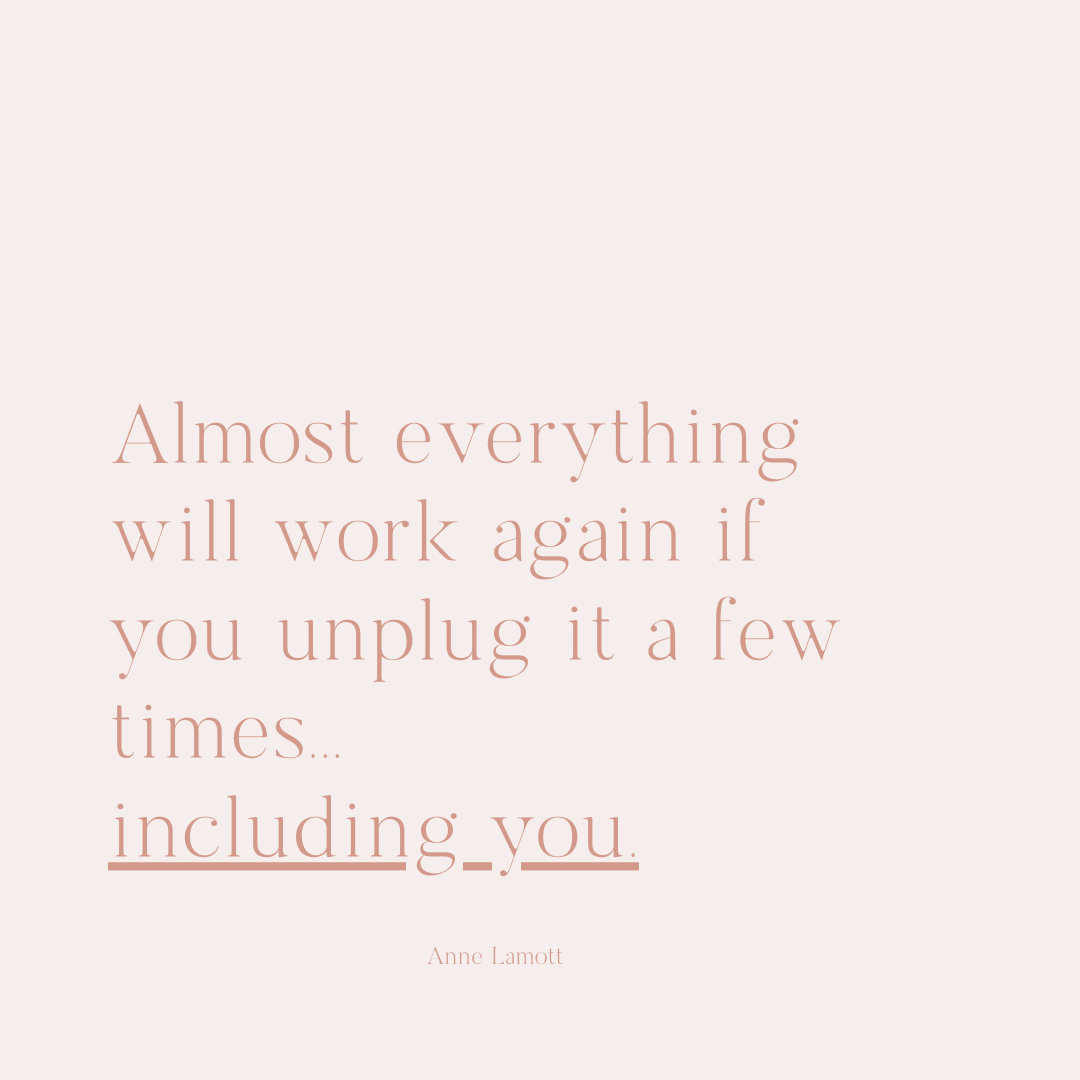 What Are the Best Simple Pleasures in Life?
Below are lists of simple activities and little luxuries you can add to almost any area of your life. No matter where you are, there are ways to relax and enjoy the simple pleasures in life.
Look For Simple Ways to Help You Relax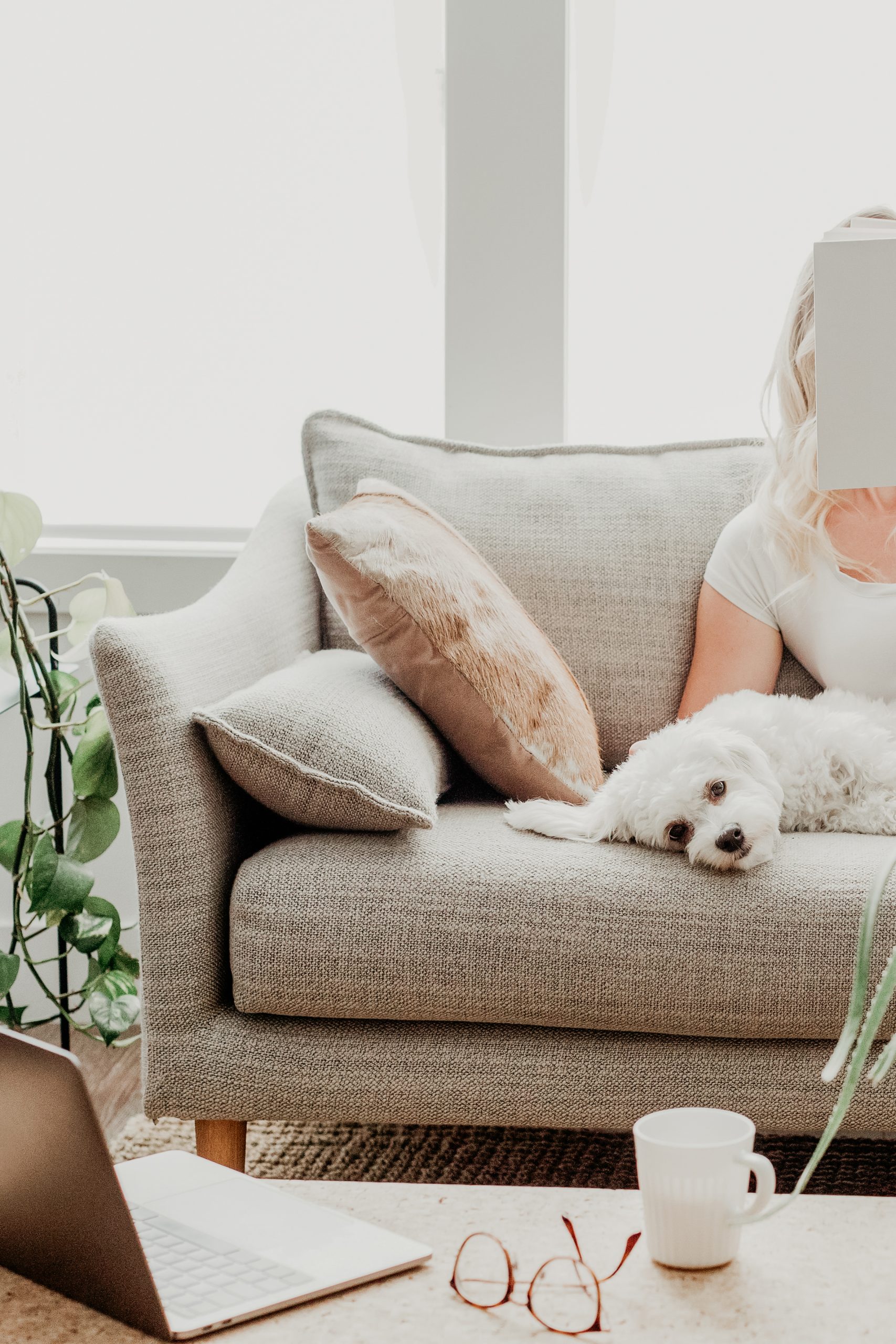 Enjoy a piping hot cup of your favorite coffee or tea. If you'd like an extra-luxurious cup of coffee, read this post on how to use a French Press.

Even if you only have time to read a few chapters, take time out to dive into a good book.

Keep a subscription to your favorite magazine(s). Flipping through People to catch up on celebrity gossip or leafing through HGTV Magazine is a fun way to enjoy a few moments of quiet.

Pop a bowl of popcorn (with extra butter) and watch that movie you meant to see in the theater but never found time to.

Put your to-do list aside, set a timer, and take nap. (This post will show to make the most comfortable bed ever.)

Cloud watching is one of the best free forms of entertainment on the planet. My kids and I can lose track of time calling out the shapes in the cloud and commentating as they move and change. As they've gotten older and their vocabulary and world experience has increased, this pastime has become even more entertaining. So fun.

Grab a beverage of your choice and watch squirrels (or birds, or other small animals) interacting in your backyard. If you've never done this before, you'll be surprised by easy it is to get lost gazing at their antics.
Find Simple, Relaxing Activities You Love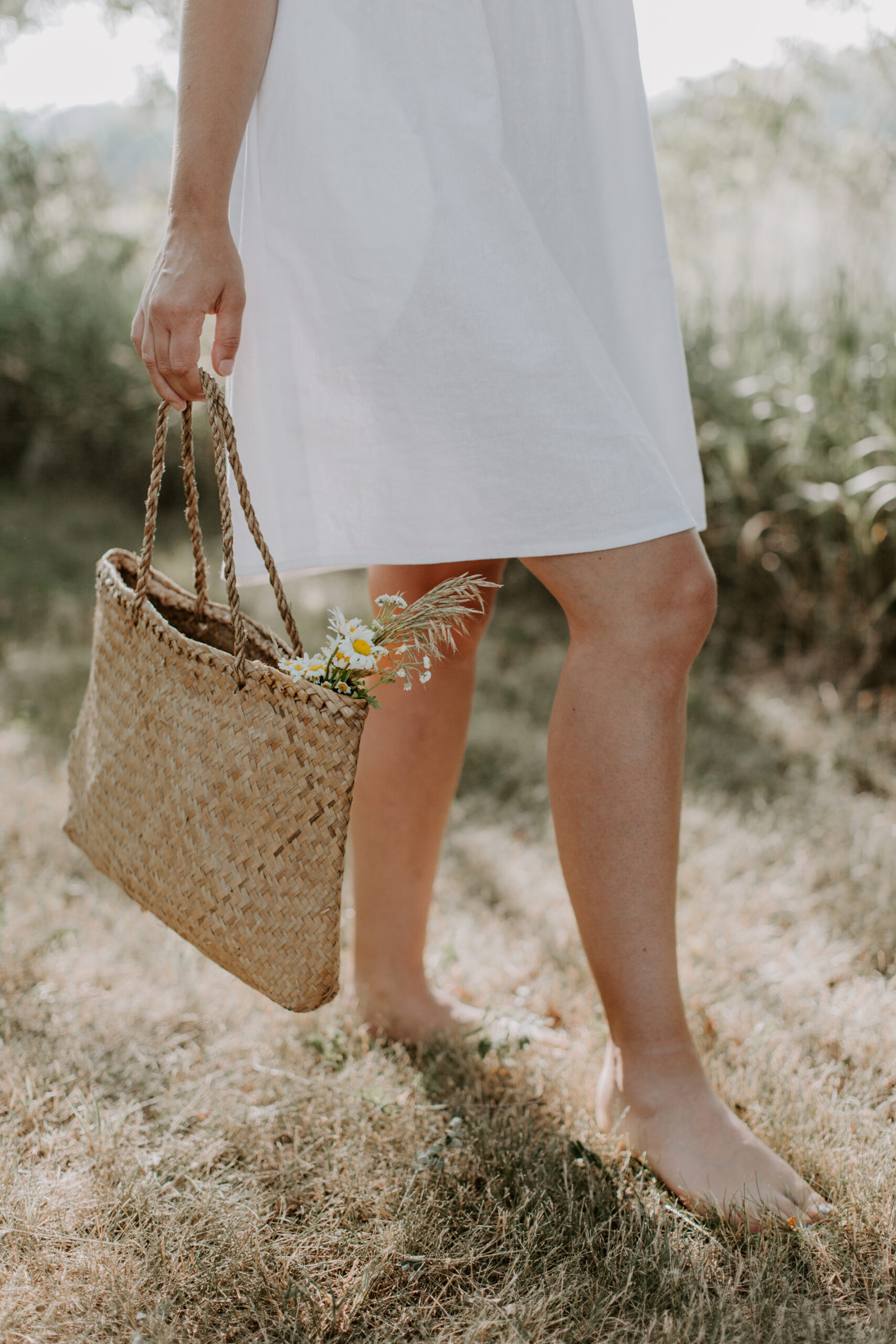 If you're trying to find a simple way to relax, unwind and just enjoy being, try one of these activities.
Go for a walk through a pretty neighborhood or park and enjoy the landscaping or seasonal decorations.
Google "funny memes" and get lost for a while giggling at the seriously creative and funny things people put out there.
Grab a new journal or notebook and start a "quote book". Google quotes on any topic that inspires you and write them down in your journal.
Meditate
Start a gratitude list of all the things that make you happy
Grab a glass of wine and sit outside or snuggle up on the couch under a blanket if it's too cold sit outside.
Read a book that makes you feel all cozy inside. Here are a few that invoke a sense of cozy and contentment:
Seek out and try a new restaurant nearby
Sit, daydream, and let your imagination run wild! Maybe you'll come up with your next big idea or project for your home.
Make Time For Self-Care at Home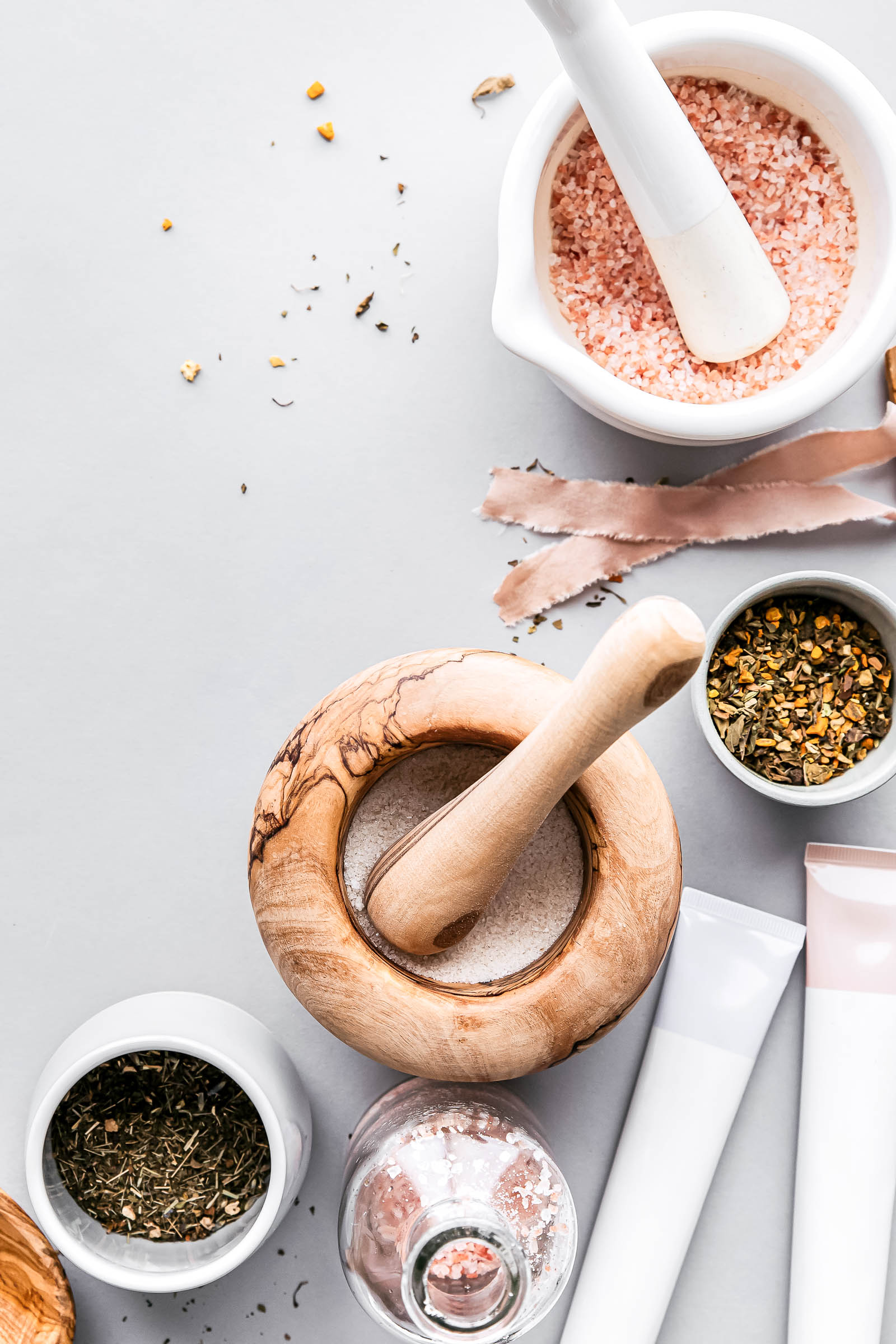 Take a long, hot shower. Put some extra conditioner in your hair and just stand there and enjoy doing nothing.

Even better, take a long hot bath, complete with bath salts, face, and hair masks. This conditioner is like a "sheet mask" for your hair. It's only $8 and is just as good or even better than any conditioning treatment I've ever had at a salon. Plus, it only takes 15 minutes and you never even need to leave home.

Wrap up in a soft robe or hot towels straight out of the dryer. If you have radiators in your bathroom, they double as GREAT towel warmers. (Here are some great tips for keeping your towels soft and fluffy.)

Stretch and do some at-home yoga. If you have a Prime Membership, here is a list of quick/beginner yoga videos you can use for free with your membership.

Even a 10-15 minute meditation session is a great way to relax and recharge. (I'd never meditated before finding the MindValley app. The App is free to use (and a great place to start). You can also purchase medications on just about any topic you can imagine through Mindvalley.

This post on how to create a cozy spa day at home has a ton of ideas for having a relaxing day at home.

Check out this Guide to Hygge for even more ideas on how to add simple pleasures and little luxuries to your life.
Add Little Luxuries to Your House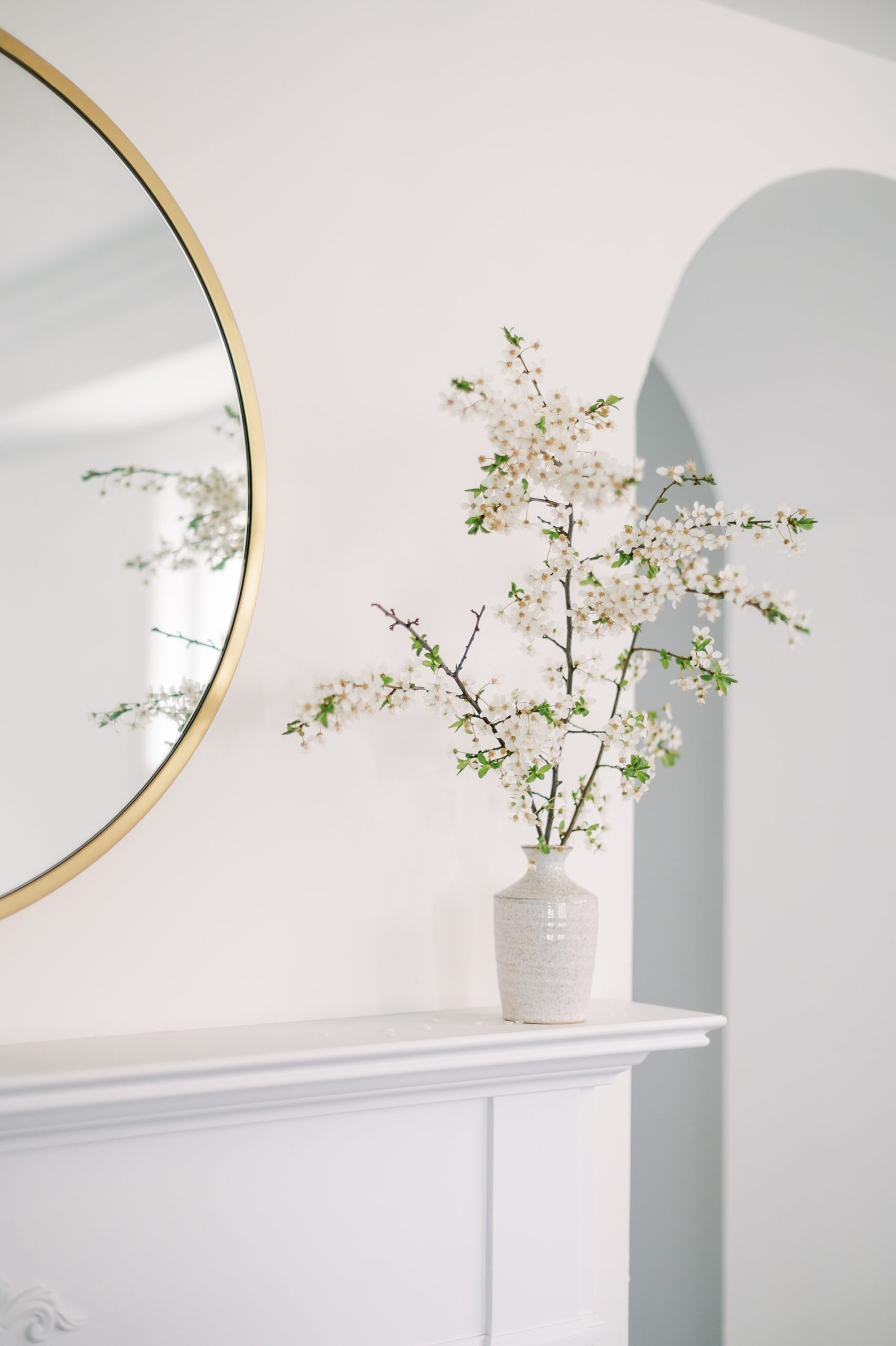 Upgrade the handsoaps in your home to a scent you love that comes in a pretty container.
The same goes for dish soap, upgrade to something that smells yummy, and looks just as pretty. Cuccina's Coriander and Olive Dishsoap is also a serious upgrade for your kitchen sink.

Have a favorite, cozy blanket to snuggle up in. THIS blanket has pretty much gone viral in my family, and we each have our own version. It's super soft and has just the right weight to make you feel snug and cozy lying under it. (It is totally worth the splurge!)

Do you love the luxurious feel of the towels at your favorite spa? Check out these tips to keep your towels soft and fluffy to give your linens a refresh.

Burn candles in a scent you love. Or check out these totally realistic flameless candles if you're allergic or do not like to leave things burning.

Or if you prefer a sprinkling of light, fairy lights will give your home a warm, cozy glow as well.

Climbing into a made bed with freshly washed sheets is another simple pleasure that's easy to conjure up. (Here are my best tips for making the coziest bed in the world.)

Waking up in a clean, uncluttered bedroom is a relaxing, non-stressful way to start your day.
Add Simple Pleasures to Your Kitchen
If you've found yourself burned out on cooking or are looking for ways to bring coziness back into your mealtime, check out this post on using Hygge to meal plan and meal prep.
Check out these easy desserts and simple comfort foods recipes to create stress-free cozy meals.
Take your time preparing (and enjoying) a cozy breakfast or brunch on a weekend morning.
Brew a fresh pot of flavored coffee and let the scent overtake your kitchen.
Light one of these delicious candles from Hive and Wick Market and let the scents of Rosemary Baguette or Siracusa Lemon linger in the air.
Make a delicious fruit smoothly and enjoy a refreshing, good-for-you treat.
Look For Simple Pleasures That Pop Up Unexpectedly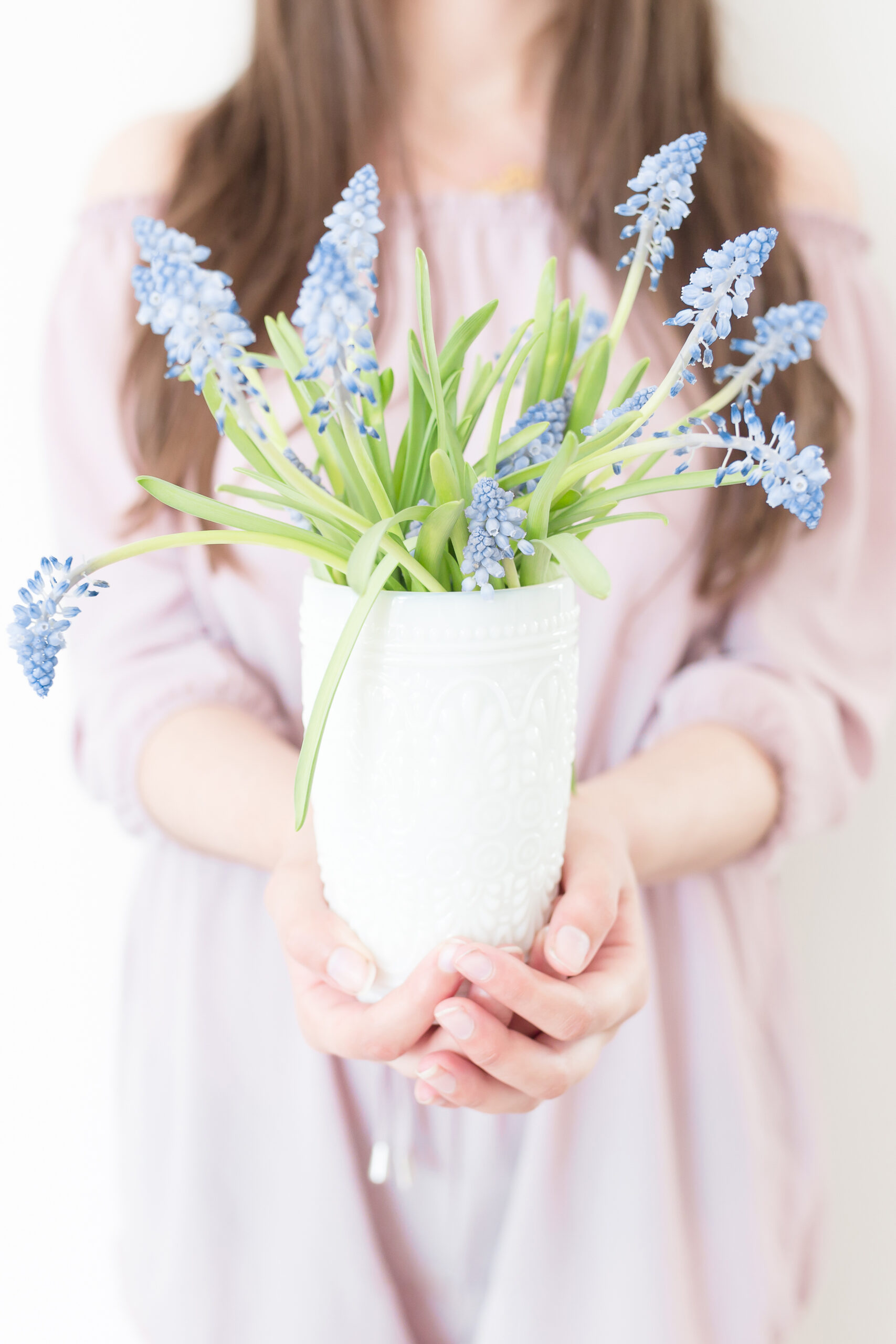 Getting a package in the mail and finding bubble wrap….and keeping the bubble wrap for yourself! According to one study, one minute of popping bubble wrap relieves as much stress as a 33-minute massage!

Overhearing a funny conversation

When your pet snuggles up to you and rests its chin on you

Catching all of the green lights

Finding a pull-through parking space. I HATE driving backward so I LOVE it when I can pull into a parking space and the one in front of it is open. This feels like a gift from the universe. Especially in situations where everyone will be leaving the lot at the same time.

Waking up and realizing you have more time to sleep. Or, better yet, that it's the weekend and you have nowhere to be.
Make Your Office Area More Enjoyable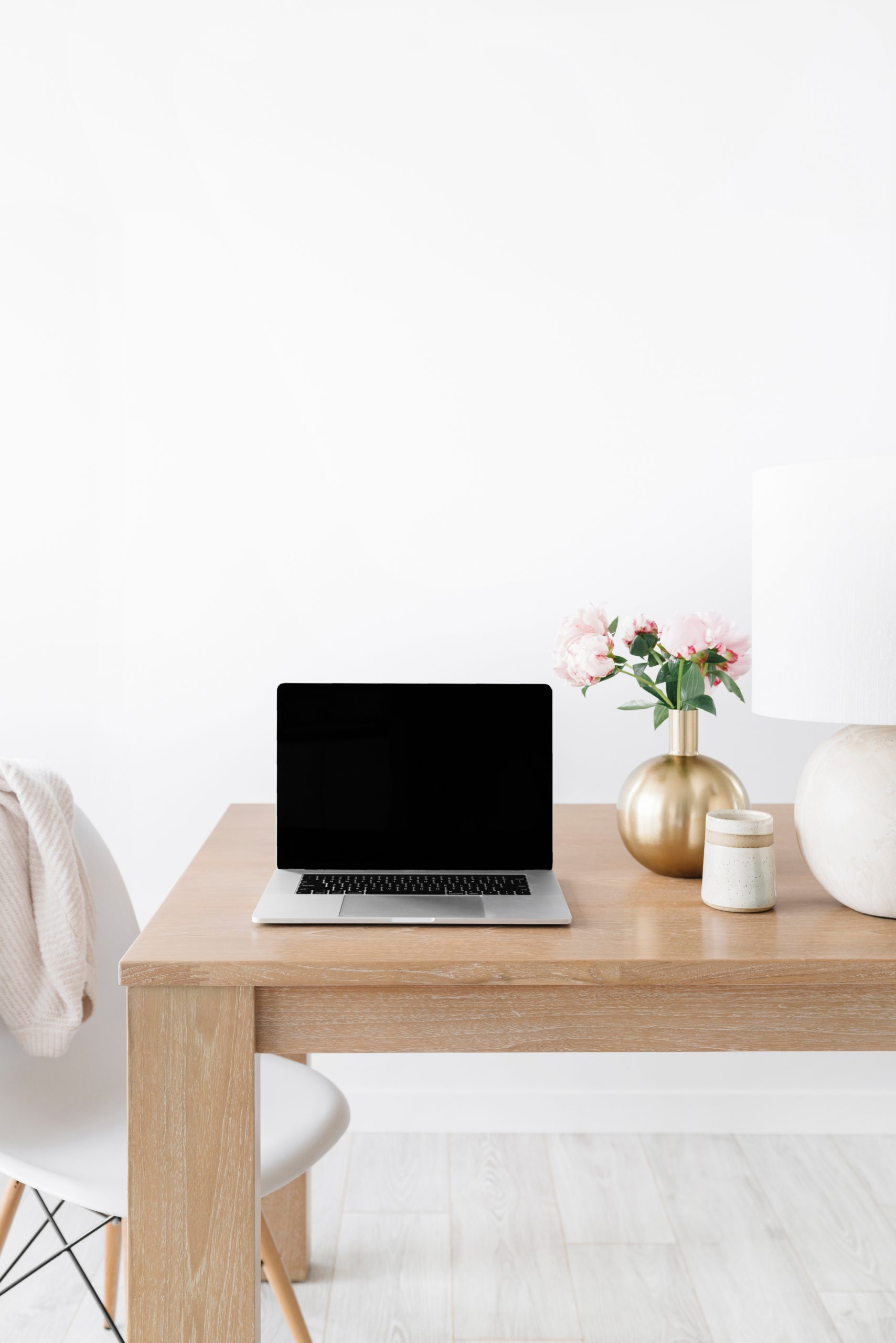 Most of the standard issued supplies at work are functional but "blah". if you upgrade a few of the supplies you use the most to products you love, they will spark a little joy when you use them.
Here are some office supplies upgrades that will make your workday even better:
Pretty notepads for taking notes. Fringe Studio spiral notebooks are my absolute favorite! The paper has a nice heft to it, the covers are high quality, and they just "feel good in your hands". I've also found Fringe products in the journal section of TJ Maxx and Marshalls, so be sure to scout out your local store for these awesome notebooks.
FriXion Erasable Pens are NOT the erasable pens you remember from grade school! These do not smear, they do erase cleanly, and totally beat having to white-out your mistakes. They come in a variety of colors and they are the only pens I use at work.
A pretty and functional planner – The Happy Planner is my favorite planner. Michael's Craft Store has a large selection of Happy Planners and accessories online (and they usually have some in-store as well). One of my favorite parts about this calendar system is that you can make your own printables and use the Happy Planner Hole Puncher to add them right into your planner.
In addition to the standard family photos, bring in some extra décor or plants to make your office feel more warm, cozy, and inviting. You spend a lot of time here….do what you can to give it a more homey feel.
If you have a favorite coffee creamer, bring a container to work. It will make your office coffee so much more enjoyable. The same goes if you're a tea drinker…bring your favorites and refuse to settle for the generic office selection.
Enjoy "Me-Time" Alone in the Car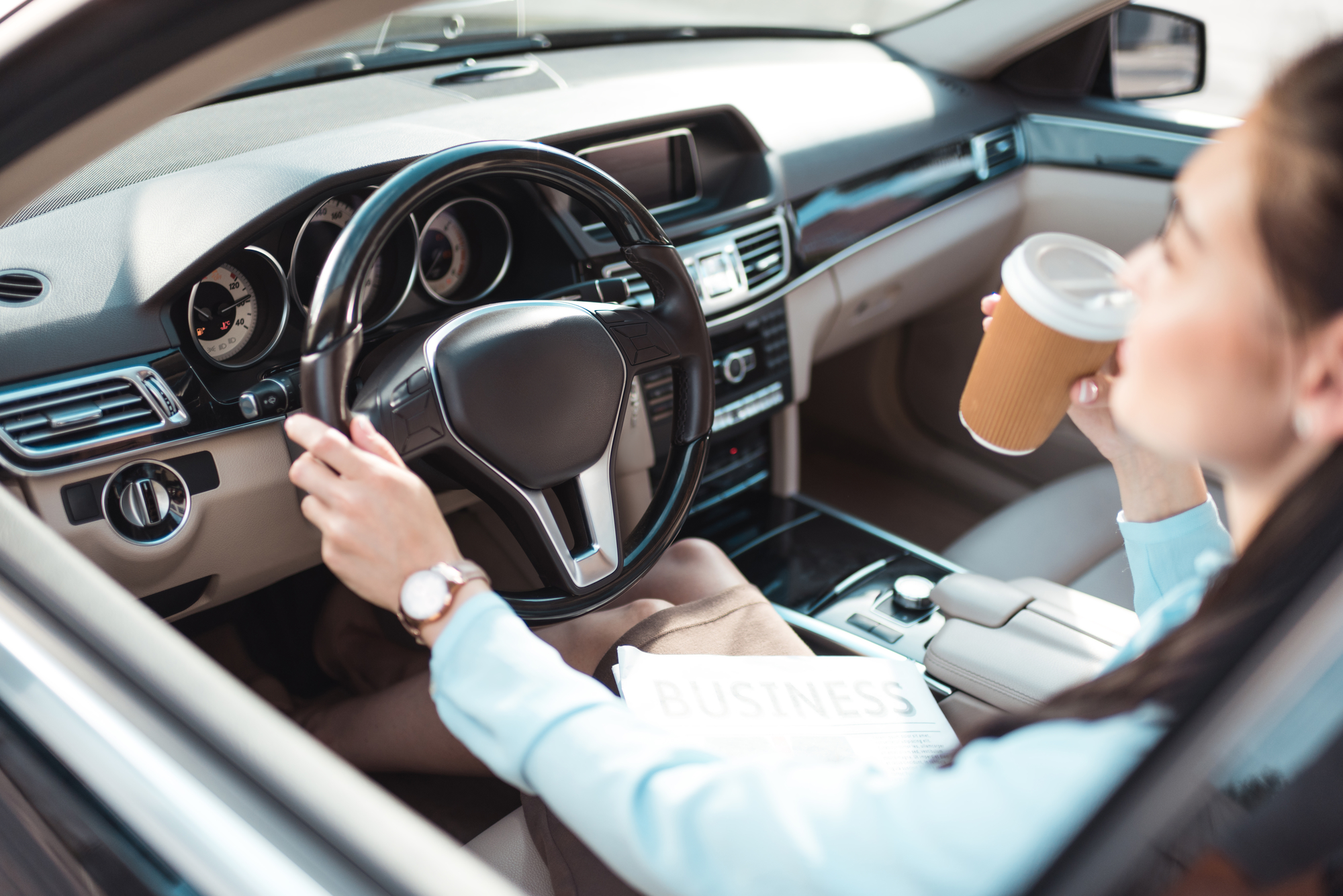 Listen to music you love, but the rest of your family hates.
Begin listening to Podcasts. I'm not a follower of anyone specifically but like to peek around the Apple Podcast app and have found really interesting podcasts that range from Crystal Paine to Reality Steve to Freakonomics Radio.
Daydream and enjoy the silence. Some days, listening to nothing and having to respond to nothing is the greatest luxury I can think of.
Audio Books to Listen to on Your Commute
Listen to a good book you've been meaning to read. You can either download audiobooks from your library (although you'll likely find yourself on a waiting list for most new releases) or download books from Amazon.
I have an Audible subscription, which allows me to download one new audiobook a month, usually at a discount over Amazon pricing.
Some of the books I've enjoyed are:
The Road Home – the final book in the "Broken Road" series by Richard Paul Evans. It's a nice, easy yet thought-provoking series about redemption and second chances.
An American Princess: The Many Lives of Allene Tew – this book showed up in one of those Amazon "suggestion emails," and I bought it on a whim. It is the intriguing story of a woman born in rural America who married into the 1900's Pennsylvania Society, shrewdly made her own wealth, and eventually married European royalty. It has everything from love and scandal to loss to "you go girl" moments. It's a very interesting story about a woman who lived an extraordinary life.
Girl Wash Your Face – this is the book by Rachel Hollis that absolutely everyone has read. For me, it was just okay, but I'm glad I "read" it so I can at least join the conversation when it comes up.
The Latte Factor: Why You Don't Have to Be Rich to Live Rich – this book by David Bach uses a parable to explain savings, debt, and wealth creation in very easily understood terms. I wanted to listen to the book before giving a copy to my teen daughter….and I can with complete certainty that a hard copy of this book will be included with EVERY graduation gift I hand out going forward.
The Life She Was Given – by Ellen Marie Wiseman. If you liked The Woman in the Window or The Wife Between Us, you'd enjoy this book. I usually can't read "creepy" books at home (or I have trouble falling asleep), but for some reason, I don't have the same issue listening to them on the drive home from work.
Be on the Lookout for More Ways to Add Little Luxuries to Your Life
The list above is not conclusive, and in addition to giving you a few ideas for adding simple pleasure and little luxuries to your day, I hope it inspired you to think of even more ways you can find simple pleasures in your day.
Even though your days are packed taking care of everyone else, it's super important that you find little ways to relax, indulge in "me-time," and take joy in your surroundings.
More Ways to Add Coziness to Your Life & Home